Rockstar Energy Husqvarna Factory Racing's Thad Duvall Wins Inaugural Mason-Dixon GNCC
Time
Tuesday, October 2, 2018 | 10:50 AM
ROCKSTAR ENERGY HUSQVARNA FACTORY RACING'S THAD DUVALL WINS THE INAUGURAL MASON-DIXON GNCC
JOSH STRANG ROUNDS OUT THE PODIUM WITH A THIRD PLACE FINISH
Round 11 of the GNCC circuit took place this past weekend in Mount Morris, Pennsylvania at Mathews Farm. The Mason-Dixon GNCC has rain leading up to the race, allowing for perfect conditions with little to no dust. The course was about 14 miles long with lap-times rounding out at 33 minutes.
Rockstar Energy Husqvarna Factory Racing's Thad Duvall got the jump off the line and rounded the first turn, claiming the holeshot. After lap one, Duvall had fallen into the third position but was not far off of the leader's pace. Lap two through four, he had made up time and was battling for the lead spot, still only seconds behind. As lap five was underway, Duvall made the pass for the lead and pushed hard to maintain it until the checkered flag where time put him in the overall winning position!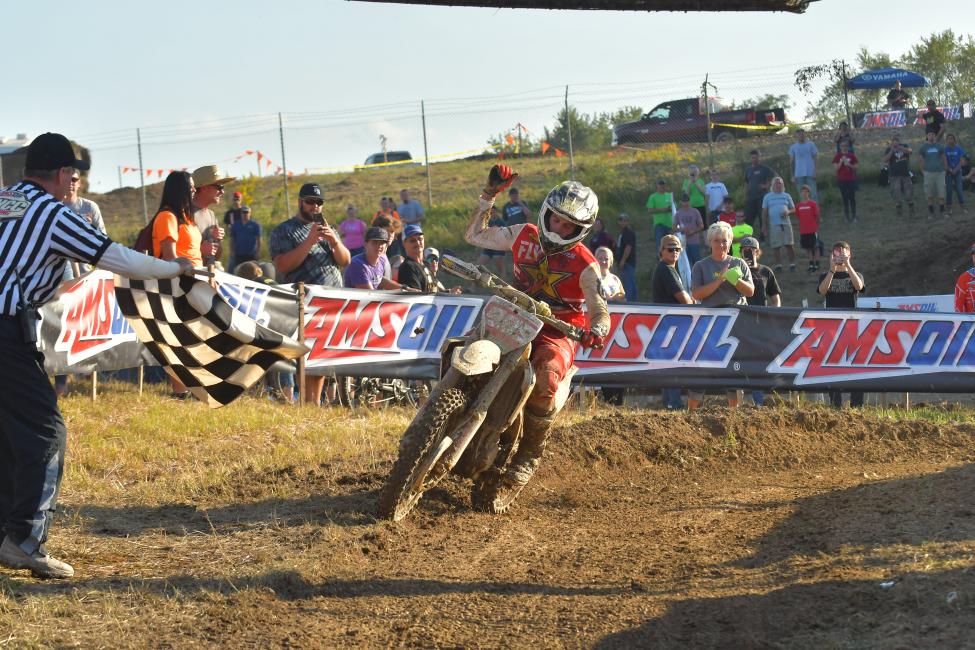 Thad Duvall:"It feels so good to be back at the GNCC rounds. It was a long day, and I had to battle nonstop, but it paid off. I took the win and it was what I was looking for in my results. I can't thank the whole Rockstar Energy Husqvarna Factory Racing team enough, and we are looking forward to the next round!"
Josh Strang had a slow start to the day but was able to push through the rough and rocky terrain to reach the top five riders. Lap four and five, he gained back valuable time, allowing for him to finish third in the XC1 Pro Class.
Josh Strang:"It felt great to be racing out here today. I got a slow start but really wanted to push myself for a top performance. My family being out here motivated me, and I was able to put my FX 450 on the podium."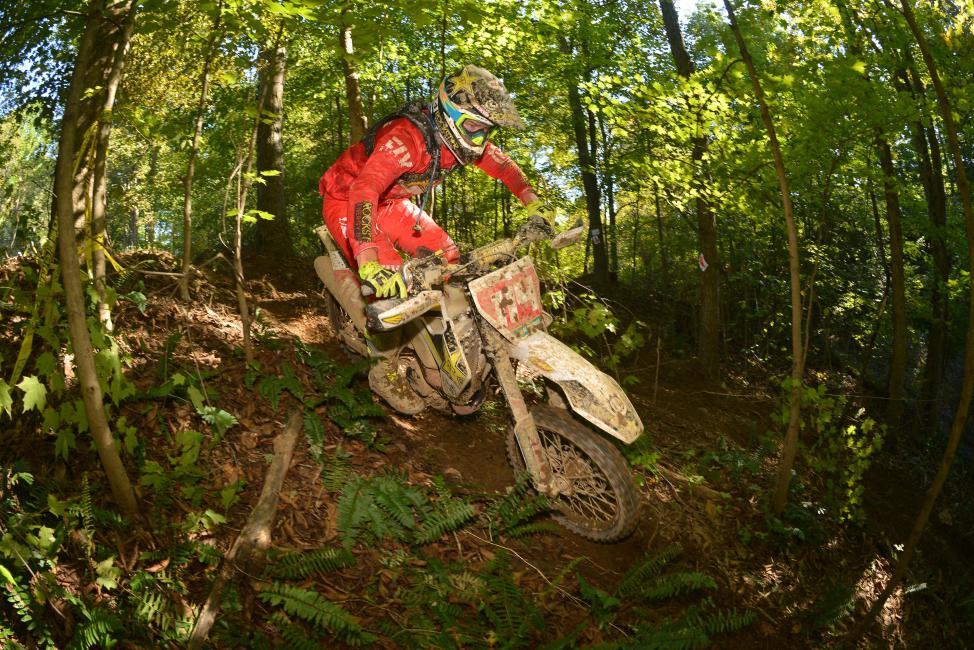 Husqvarna Motorcycles supported, Rockstar Energy athlete, Tayla Jones put through a solid performance finishing second in the WXC class, but had gained enough points throughout the season to take the 2018 GNCC Championship for the WXC class! Congratulations Tayla!
Mason-Dixon GNCC Round 11 Pro Results:
Thad Duvall (HQV)
Steward Baylor Jr (KTM)
Josh Strang (HQV)
2018 XC1 Pro Overall Points
Kailub Russell (KTM)… 272 pts
Thaddeus Duvall (HQV)… 232 pts
Trevor Bollinger (HON)… 177 pts
Steward Baylor Jr. (KTM)… 174 pts
Josh Strang (HQV)… 154 pts