DP Brakes Sponsored Riders Dominating the 2018 GNCC ATV/UTV Championships Heading Into Summer Break
Time
Friday, July 13, 2018 | 1:10 PM
For Immediate Release
July 13, 2018
Contact: Larry Mills
DP Brakes N.A.
4401 Walden Ave.
Lancaster, NY 14086
(716) 681-8806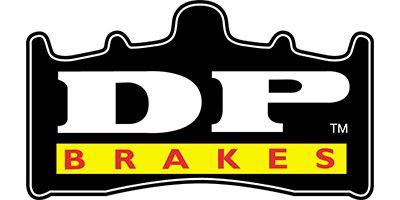 DP Brakes Sponsored Riders Dominating the 2018 GNCC ATV/UTV
Championships Heading Into Summer Break
BUFFALO, NY. – DP Brakes sponsored riders continue to dominate competition after nine rounds of the 2018 GNCC Championship Series.
"We are extremely proud of our sponsored riders and their commitment to excellence. Their efforts consistently put DP Brakes on top of the podium time and time again," stated Larry Mills, President of DP Brakes and Clutches North America.
Mills continued, "DP Brakes riders are standing in the Top 15 in XC1 Pro, Top 3 in XC2 Pro-Am, and Top 4 in 4x4 Pro, in ATV. In addition, our riders are Top 1 through 9 in the highly competitive UXC1 Pro Turbo UTV Class."
"We continue to be the leader in sintered brakes for off road, ATV and UTV. Our championship riders, and their outstanding results, are evidence of our continued success and superior product," said Mills.
Here are the results so far, going into the break:
ATV/UTV:
XC1 Pro ATV
1st Walker Fowler, 2nd Jarrod McClure, 3rd Brycen Neal. Plus, 4th through 15th Place.
XC2 Pro-Am ATV
1st Hunter Hart, 2nd Austin Abney, 3rd Drew Landers
4x4 Pro ATV
1st Kevin Cunningham, 2nd Landon Wolfe, 3rd Dwight Pollard, 4th Robert Smith
WXC Women ATV
1st Traci Pickens, 2nd Katelyn Osburn, 3rd Megan Shepherd
College A (16-21) ATV
1st Eli Kiger, 2nd Matthew Blankenship, 3rd Ronnie Rusch
Vet A (30+) ATV
1st Jeff Pickens
YXC1 Super Mini (13-15)
1st Layne McCormick
UXC1 Pro Turbo UTV
1st Hunter Miller, 2nd Jamie McCoy, 3rd Kyle Chaney. Plus, 4th through 9th Place.
"All riders are using our top of the line DP Brakes Standard and Pro-MX brake pads to achieve these accomplishments. They are the same pads that are offered in stores around the world. Not only they give you improved performance and no noise, but they also deliver two to three times longer life over any other brake pad available," concluded Mills.