Rockstar Energy Husqvarna Factory Racing's Thad Duvall Rounds Out Podium at Tomahawk GNCC
Time
Tuesday, June 12, 2018 | 11:40 AM
ROCKSTAR ENERGY HUSQVARNA FACTORY RACING'S THAD DUVALL
ROUNDS OUT THE PODIUM AT THE TOMAHAWK GNCC
JOSH STRANG FINISHES JUST OUTSIDE OF THE TOP THREE
The Tomahawk GNCC took place this past weekend in Odessa, New York where temperatures were cool but dry, causing conditions to be very dusty. The 11- mile course was slick and technical, but fast in most sections.
Rockstar Energy Husqvarna Factory Racing's Thad Duvall spun off of the start and headed into the woods mid-pack. By the end of lap one he was in fifth place. Motivated by the quick course, Duvall regained time and positions, working his way into third place where he would race consistent laps until the checkered flag.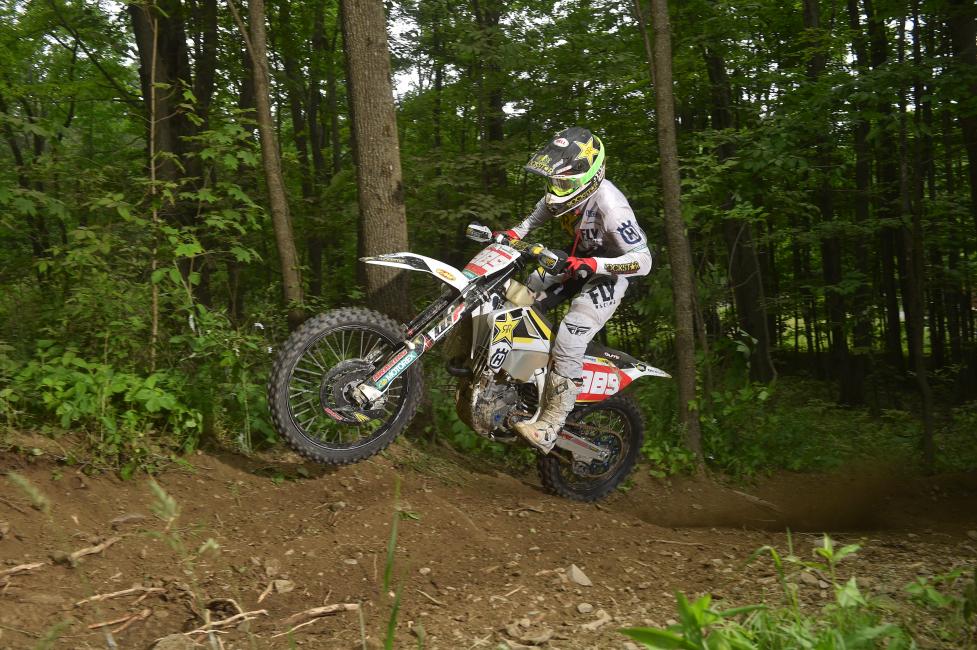 "I got off to a slow start today but worked into third place by lap two. This is where I would stay until the end. I tried hard to catch the top two but the track was so fast that it was hard to make up time on the competition. I am happy with how I rode, but not with the finishing result. Snowshoe is next and I will be there, ready to win." said Thad Duvall.
Josh Strang started fifth off the line into the woods. The second lap proved to be difficult and Strang fell back into ninth. By lap three, Strang was regaining his flow, putting together improved laps with no mistakes. He was able to work up to fourth place on the last lap where he ultimately finished.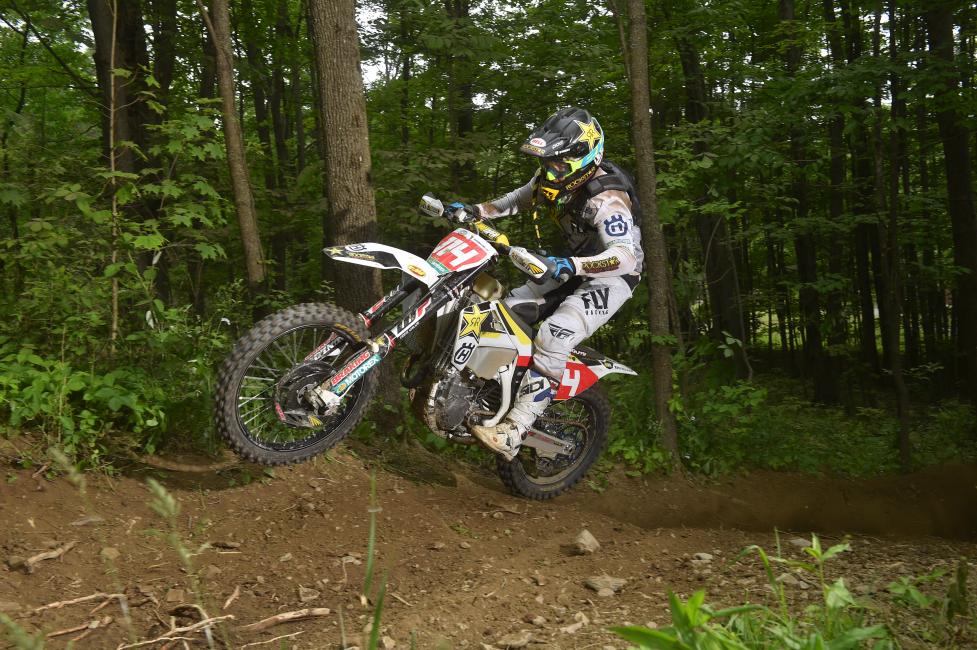 Husqvarna Motorcycles supported, Rockstar Energy athlete, Tayla Jones claimed her first holeshot of the season and finished second in the WXC Pro class.
Tomahawk GNCC Round 8 Pro Results:
Kailub Russell (KTM)
Trevor Bollinger (HON)
Thaddeus Duvall (HQV)
Josh Strang (HQV)
2018 XC1 Pro Overall Points
Kailub Russell (KTM)… 226 pts
Thaddeus Duvall (HQV)… 202 pts
Trevor Bollinger (HON)… 143 pts
Steward Baylor Jr. (KTM)… 135 pts
Josh Strang (HQV)… 129 pts