Trail Jesters KTM Racing - GNCC Round 7 Race Report
Time
Thursday, May 31, 2018 | 4:35 PM
A 15 mile technical and muddy course turned the PM race of the John Penton GNCC into a grueling three hour affair for Trail Jesters KTM Racing riders Ben Kelley, Owen Giese and Simon Johnson.
Ben got off the XC2 line about mid-pack and came around on lap 1 in sixth place and over a minute off the class leader. Ben continued to charge forward putting down best in class times for laps 2 and 3 moving him into third place. Ben worked up into second place and only 20 seconds off the lead at the scoring line on lap 4. But the final lap proved to be a tough one for Ben getting stuck in mud holes several times which drained his energy and so he cruised in to take 2nd in XC2 250 Pro and 7th overall at GNCC round 7. Ben's FMF equipped KTM 250 XC-F ran flawlessly and his pace in the mud and ruts garnered him seventh overall for the day.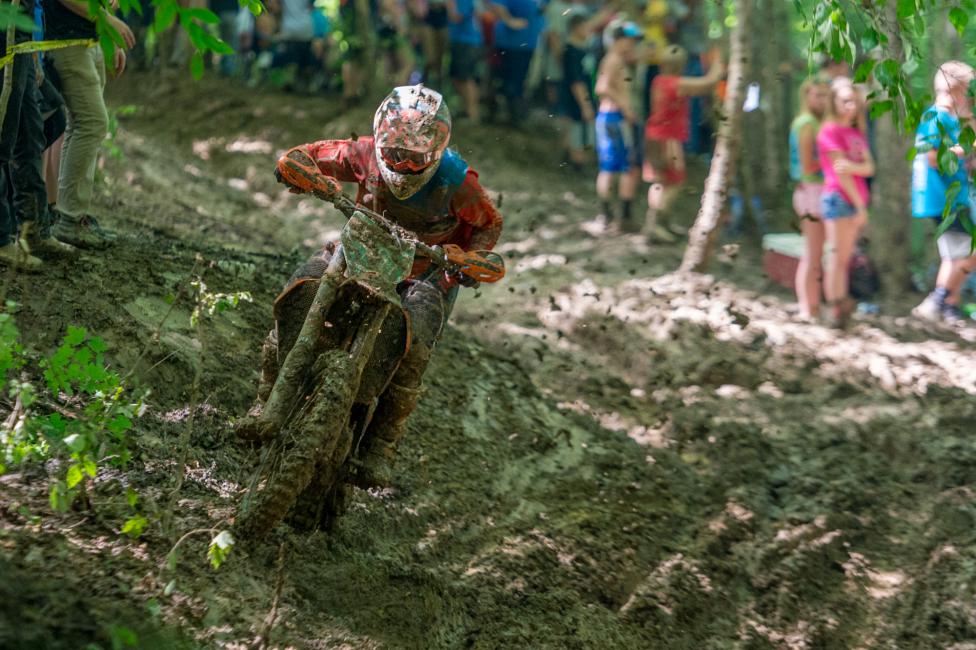 In the 250 A class Simon Johnson had a terrific race getting a good start and coming around in second place in class on lap 1. The 17 year old continued to put down impressive lap times moving into first place with a minute and a half lead after three laps. But on lap four Simon got buried in a mud hole and lost 25 minutes getting himself out resulting in a frustrating sixth place finish for the day.
Owen Giese slide out in the first turn setting himself up for a charge up through the field. Owen put his New England riding background to good use moving up to third place in class by the end of lap 1. Owen continued to run very well maintaining his position and pace until getting stuck in the same mud hole as Simon on lap 4! It took Owen over 12 minutes to get out and he came across the line to take 4th place in 250 A class.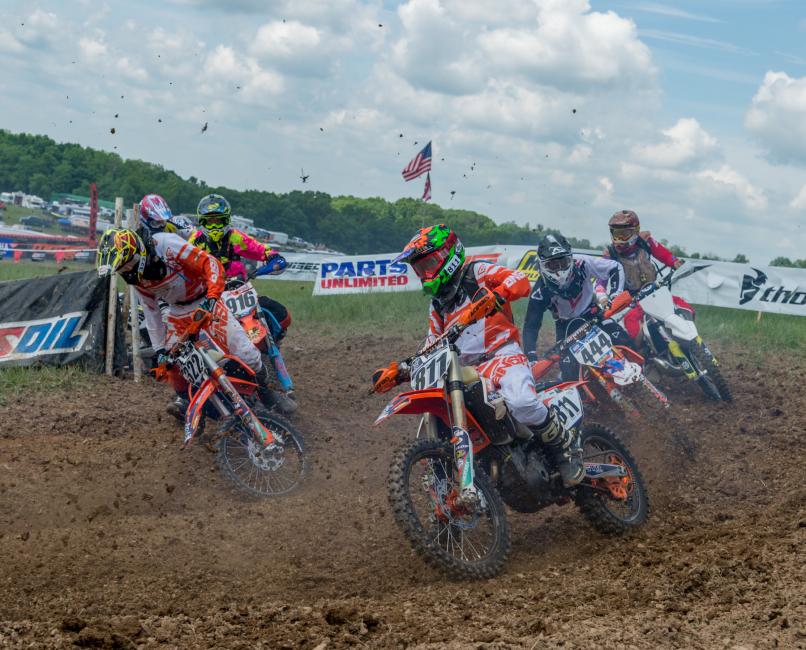 Thank you to KTM, FMF Racing, Troy Lee Designs, Dunlop Tires, Motorex, FlowVision Goggles, Rekluse, Super B Batteries, Answer Racing, Bullet Proof Designs, P3 Carbon, Squid Decals, GTR Suspension and Edelmann's Sales for their continued support of our professional and amateur riders.