Rockstar Energy Husqvarna Factory Racing's Thad Duvall Claims First Win of 2018 GNCC Season
Time
Tuesday, April 10, 2018 | 11:15 AM
ROCKSTAR ENERGY HUSQVARNA FACTORY RACING'S THAD DUVALL
CLAIMS HIS FIRST WIN OF THE 2018 GNCC SEASON
JOSH STRANG RIDES TO A SEVENTH OVERALL FINISH
The annual FMF Steele Creek GNCC took place this past weekend in Morganton, North Carolina. Temperatures were cold, in the high 50's, with rain the evening before. The course was rough and rutted, but traction was near perfect in some areas, making for a great day of racing.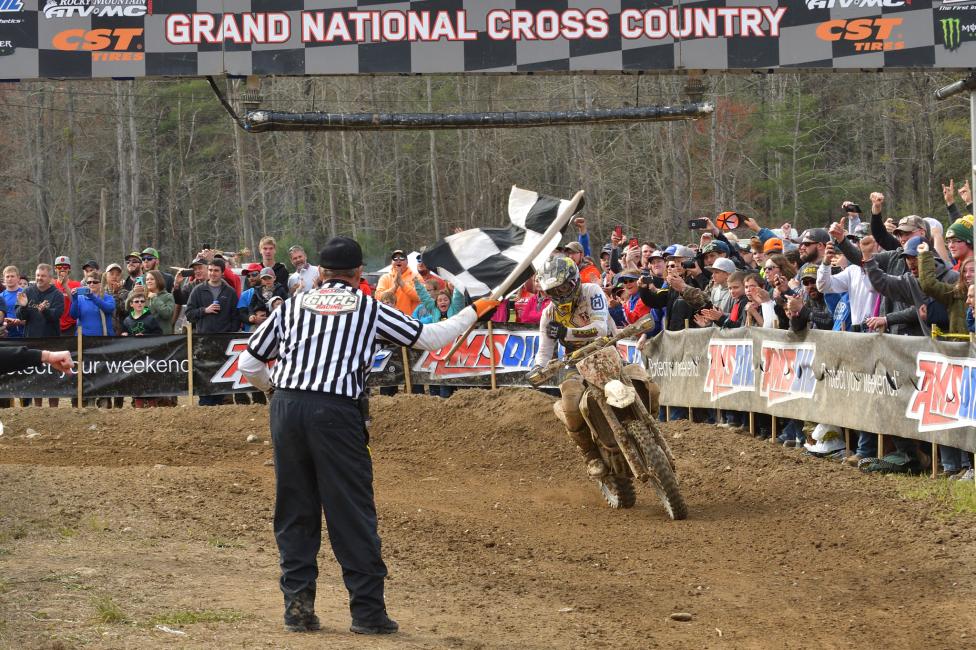 Rockstar Energy Husqvarna Factory Racing's Thad Duvall took off the start with a jump that put him towards the lead. He would battle it out with the leader position through the tough and sloppy conditions until he made the pass for the lead on lap 4. Duvall held the top-spot until the second to last lap, where he got caught up with lappers, causing him to bury his bike and lose the lead. On the last lap he regrouped and chased down the leader, making the pass in the final couple miles of the race for the win!
"I have been working so hard to train more and get where I want to be with my racing. This race was rough but I kept charging, I wanted the win so bad. I was in the right place when I made the pass for the lead, and couldn't be happier with this finish!" said an excited Thad Duvall.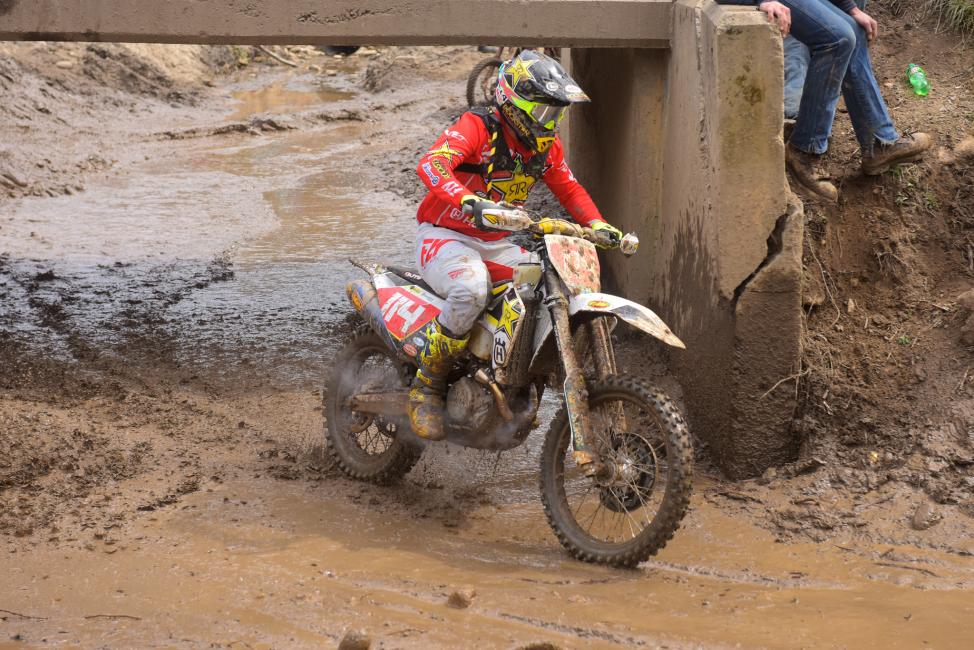 Josh Strang started fourth off the line, but lost some momentum causing him to ride consistent between sixth and seventh place for the first half of the race. As lap four was underway, Strang put down quicker times finishing fifth for all remaining laps. He would cross the checkered in fifth for the XC1 Pro class and seventh overall for the day.
Husqvarna Motorcycles supported, Rockstar Energy athlete, Tayla Jones started got a mid-pack start but quickly moved into third place. By the end of lap two she was leading. Unfortunately she got stuck for over a minute but was able to finish out second in the WXC Pro class.
Steele Creek GNCC Round 4 Pro Results:
Thaddeus Duvall (HQV)
Kailub Russell (KTM)
Trevor Bollinger (HON)
…
5. Josh Strang (HQV)