Chelsea Taylor
Time
Tuesday, November 7, 2017 | 1:25 PM
FOR IMMEDIATE RELEASE
Chelsea Taylor
(304) 284-0084
[email protected]
Ricky Russell Caps off 2017 Season with AAGP Win in Japan
Ryan Echols Places Second in AA2 at Japan National Cross Country Season Finale
MORGANTOWN, W.Va. (November 7, 2017) – The AMSOIL Grand National Cross Country (GNCC) series continued their 12-year partnership with the Japan National Cross Country (JNCC) series this past weekend, Sunday, November 5. N-Fab/AmPro Yamaha's Ricky Russell was elected to represent the United States at the Jigatake Ski Resort in Omachi City, Nagano, Japan, after his successful 2017 XC1 season where he finished third overall. Russell capped off his already successful year and claimed the overall victory at the season finale AAGP JNCC race.
Russell got off to a top-five start and battled in the three-hour race with Japan's best off-road talent, such as former GNCC competitor and current JNCC champion, Takeshi Koikeda. Russell found himself crossing the finish line victorious for the second time this season, after winning his first GNCC overall at Snowshoe Mountain earlier this year in June. Koikeda and Manabu Watanabe rounded out the premier AA class and overall podium.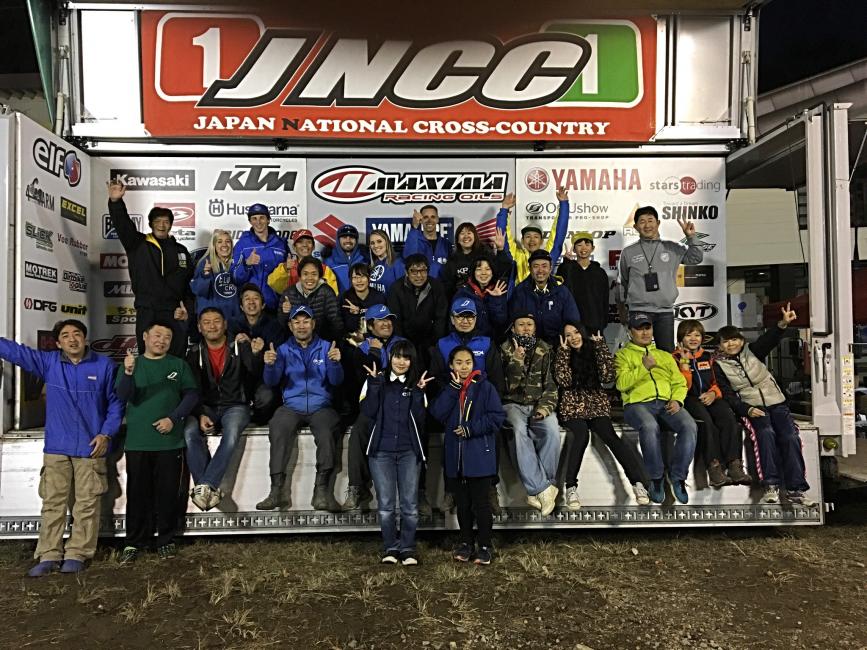 "Our trip to Japan was awesome," explained Russell. "The entire JNCC race family took us in and treated us with top-notch hospitality. This was the perfect way to end my season, and I'm excited to come back home with another JNCC win. I would like to say a special thanks to Racer Productions, Yamaha, Masami, Yoshi, Ayako and the entire JNCC crew for making this possible."
Russell was accompanied by his girlfriend, Suzannah Jerden, and his mechanic, Lucas Statom. GNCC Jr. Trail Boss and former XC2 250 Pro racer, Ryan Echols, also made the trip to Japan with Russell. The JNCC series partnered with Husqvarna to provide an FC250 for Echols to race, where he finished second in the AA2 class.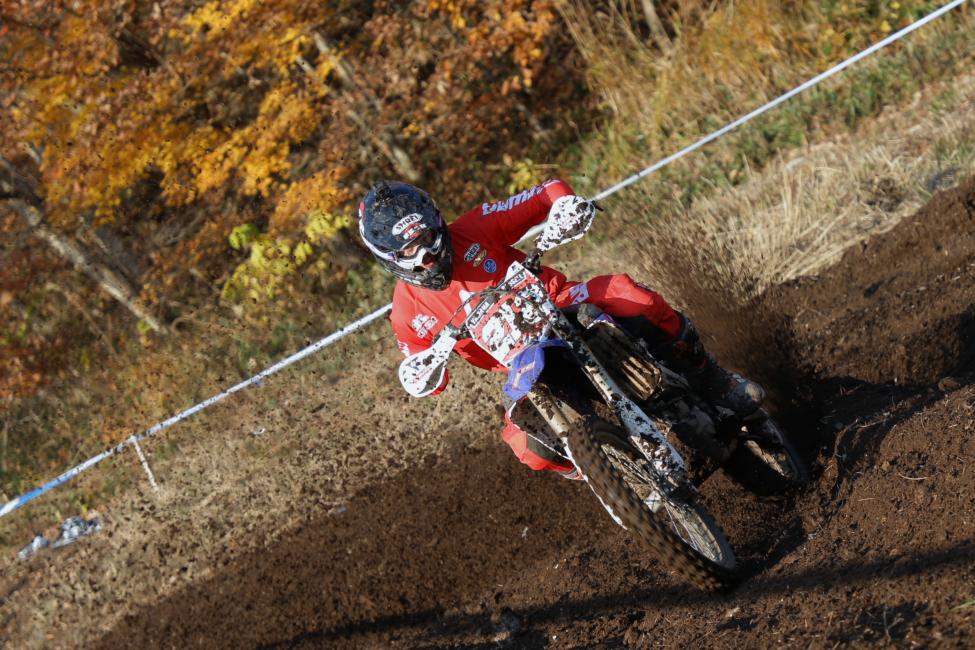 It is a tradition for JNCC President Masami Hoshino to invite GNCC riders to the season finale in exchange for a Japanese rider that will compete in a single round of the GNCC series. Earlier this year, Yamamoto Hiroshi traveled to West Virginia and raced in the XC1 Open Pro class at the Snowshoe GNCC in June where he finished 14th in class, respectively.
The 43rd Annual AMSOIL Grand National Cross Country Series, presented by Maxxis, an AMA National Championship, concluded its 13-round series the last weekend in October in Crawfordsville, Indiana. The 2017 Award Banquets will be hosted in Morgantown, West Virginia on December 1 and 2.
For more information on the GNCC series visit the official website at www.gnccracing.com or call (304) 284-0084. Also follow the official GNCC social media accounts on Facebook, Twitter and Instagram for exclusive content and to catch the latest news.
About GNCC Racing
The AMSOIL Grand National Cross Country Series presented by Maxxis is America's premier off-road racing series. Founded in 1975, the 13-round championship is produced exclusively by Racer Productions. Cross-country racing is one of the most physically demanding sports in the world. The grueling three-hour GNCC races lead as many as 2,400 riders through tracks ranging in length from eight to 12 miles. With varied terrain, including hills, woods, mud, dirt, rocks and motocross sections, GNCC events are tests of both survival and speed. The series draws talent from all over the U.S., Central America, South America, Europe, Japan, Australia and New Zealand. GNCC Racing is televised weekly on NBC Sports and RacerTV.com. For more information, please visit www.gnccracing.com.
-RP-