Rocky Mountain ATV*MC/KR4/Husqvarna Team Report: Ironman GNCC
Time
Thursday, November 2, 2017 | 3:05 PM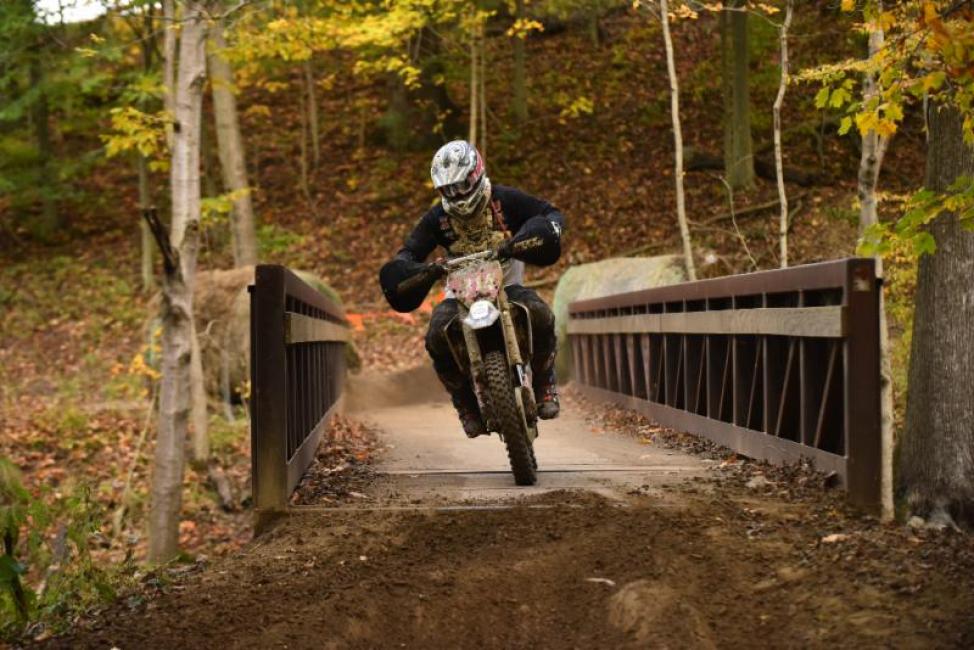 Media Contact:
Frank Keegan
[email protected]
(724) 255-9985
Rocky Mountain ATV*MC/KR4/Husqvarna Team Report: Ironman GNCC
CRAWFORDSVILLE, Ind. (November 1, 2017) – The 2017 AMSOIL Grand National Cross Country (GNCC) series came to a close this past weekend, October 29, with the popular Ironman GNCC in Crawfordsville, Indiana. The 23rd annual event boasted the largest rider turnout of the season along with the chilliest temperatures of the year, but it didn't stop the Rocky Mountain ATV*MC/KR4/Husqvarna team from coming out swinging at the season finale.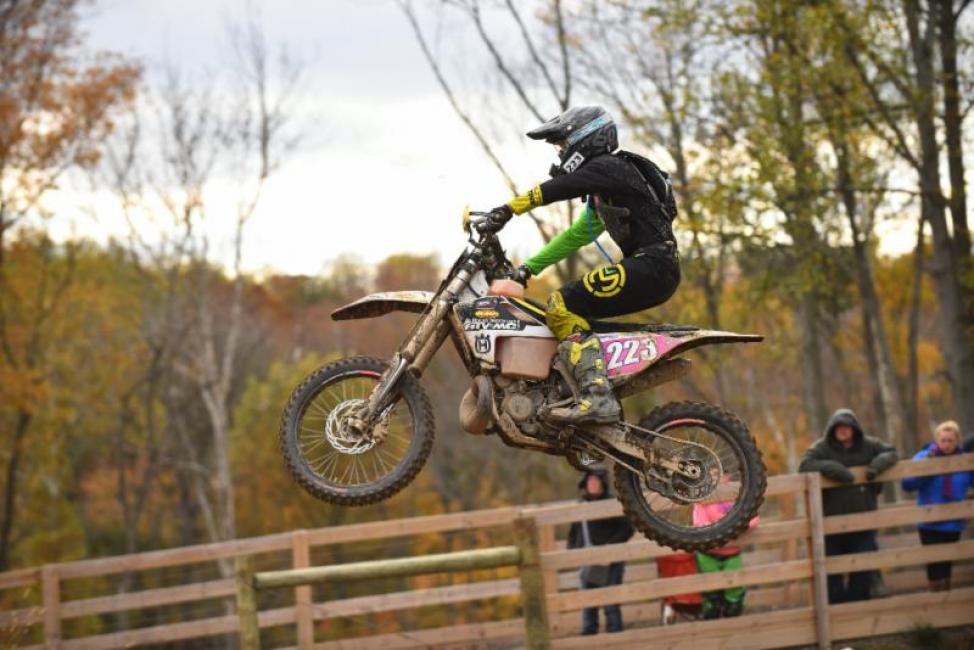 Grant Baylor finished just off the overall podium in fourth, after starting the first lap in seventh. Baylor had a successful season where he never finished outside of the top-ten, and even won the John Penton GNCC! Baylor's consistent results leaves him ranked fifth overall heading into the 2018 season.
After struggling with strep throat, bronchitis and a sinus infection, Hunter Neuwirth lined up in the FMF XC3 125 Pro-Am class not sure what to expect. Neuwirth powered through and ended up landing his sixth podium finish of the year with third; he also finished the season ranked second!
The newly crowned WXC champion, Tayla Jones, ended her GNCC season in the XC3 class as well. Jones beat out many of the big names in the class and stayed on the lead lap, placing sixth.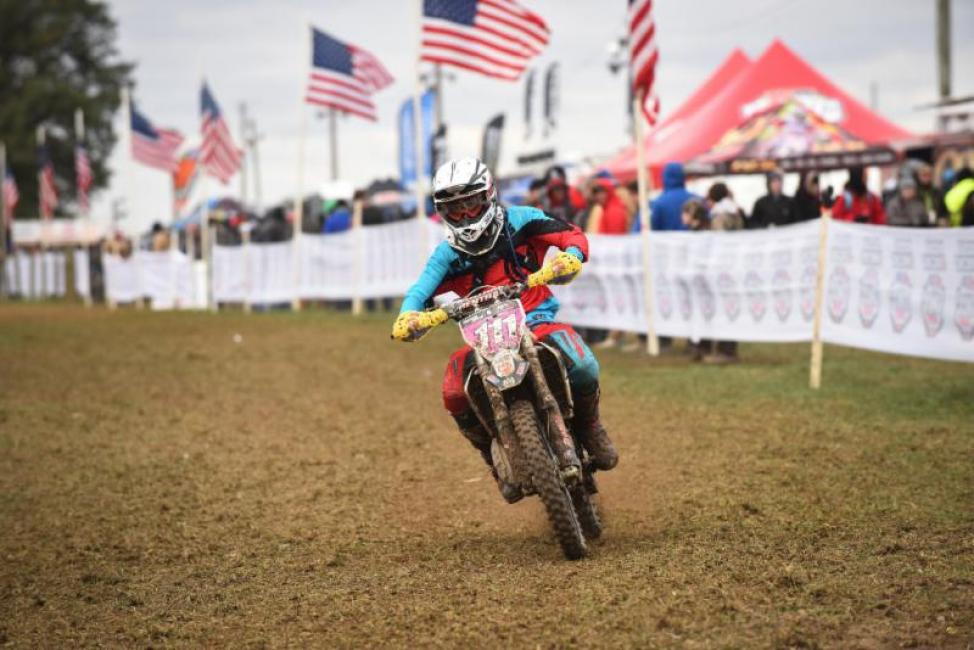 Chase Sweda didn't get off to the best start, but put his head down and pushed through for fifth, and finished third overall for the year in the highly-competitive 250 B class. Conner Keegan raced his way to fourth in the 4 Stroke A Lites class, which also put him fourth overall in the title chase, while his brother, Brandon, finished fifth in 200 B and fourth for the year.
With the Ironman GNCC being the most popular race on the circuit, both Mat Herrington and Jonathan Theisen utilized the KR4 Arrive-N-Ride Program. Wisconsin native, Mat, finished eighth in Vet A (30+), while Jonathan travelled back home to Minnesota with a 13th place finish in 4 Stroke B Lites.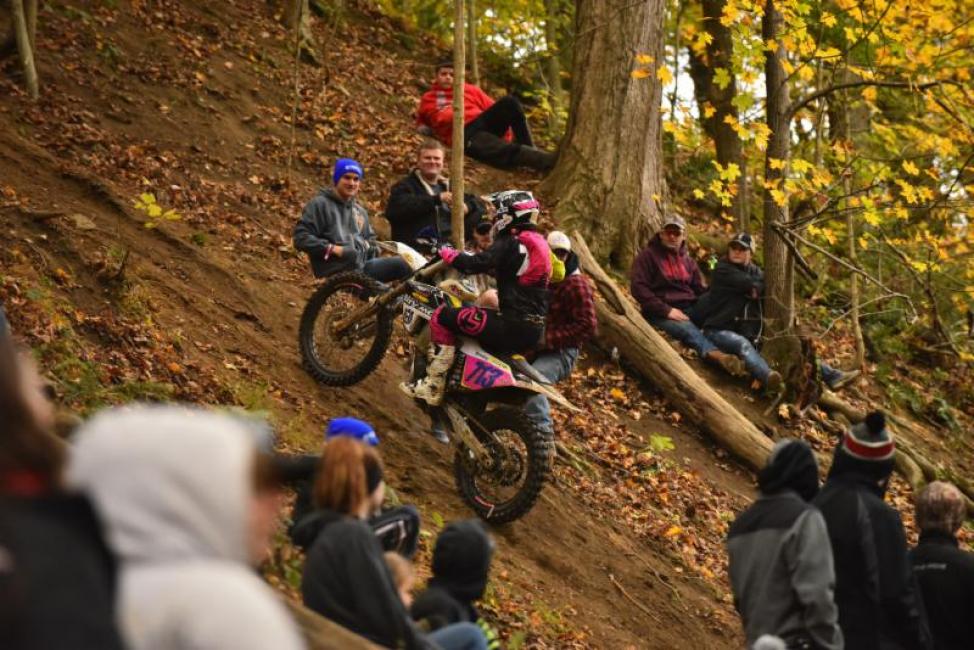 Jason Baldwin, Director of Motorsports at Kenda Tire, decided to put his work to the side and join in on the fun in the 10 a.m. amateur race. Baldwin borrowed a Husqvarna FC 250 and ended up taking the win in the Senior C (40+) class! Ted Horbaty also raced in the same class, and walked away with sixth.
Ted's son, Troy, ended the season on a high note with fourth in 85 (7-11), securing fourth in the class for the year. Camryn Horbaty competed in her first GNCC ever, and made a podium appearance in the Girls (8-15) class in third!
The Rocky Mountain ATV*MC/KR4/Husqvarna Team travels to Alabama for the final National Enduro weekend.
KR4 Performance Team Results 1 p.m. Race:
Grant Baylor – XC1 Pro – 4th (End of season ranking: 5th)
Hunter Neuwirth – XC3 Pro-Am – 3rd (End of season ranking: 2nd)
Tayla Jones – XC3 Pro-Am – 5th (End of season WXC ranking: 1st)
Chase Sweda – 250 B – 5th (End of season ranking: 3rd)
Conner Keegan – 4 Stroke A Lites – 4th (End of season ranking: 4th)
Brandon Keegan – 200 B – 5th (End of season ranking: 4th)
Mat Herrington – Vet A (30+) – 8th
Jonathan Theisen – 4 Stroke B Lites – 13th
KR4 Performance Team Results 10 a.m. Race:
Jason Baldwin – Senior C (40+) – 1st
Ted Horbaty – Senior C (40+) – 6th
KR4 Performance Team Results 8 a.m. Race:
Troy Horbaty – 85 (7-11) – 4th (End of season ranking: 4th)
Camryn Horbaty – Girls (8-15) – 3rd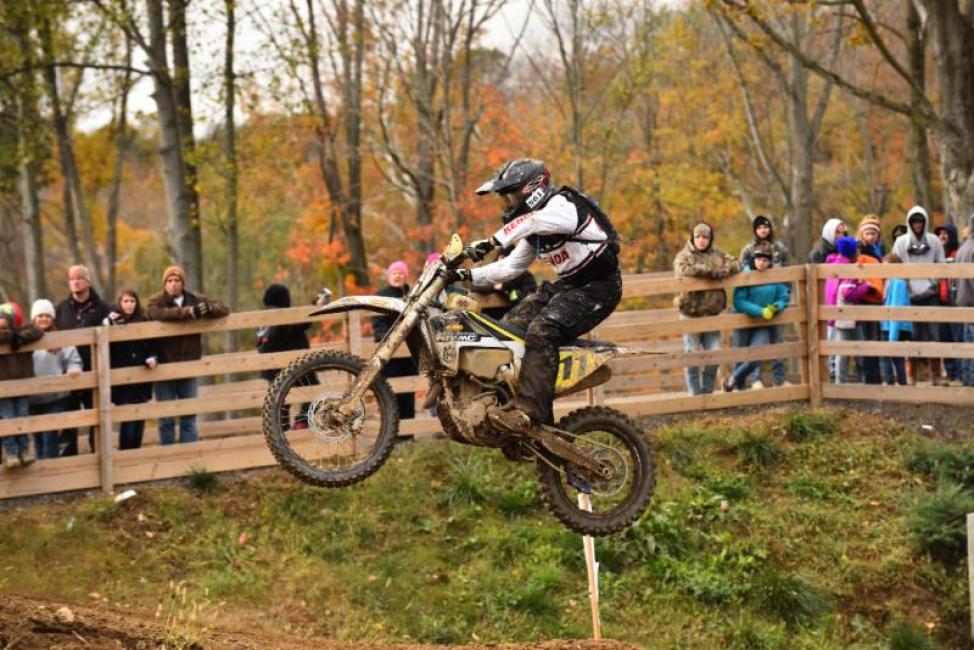 About GNCC Racing
The AMSOIL Grand National Cross Country Series presented by Maxxis is America's premier off-road racing series. Founded in 1975, the 13-round championship is produced exclusively by Racer Productions. Cross-country racing is one of the most physically demanding sports in the world. The grueling three-hour GNCC races lead as many as 2,400 riders through tracks ranging in length from eight to 12 miles. With varied terrain, including hills, woods, mud, dirt, rocks and motocross sections, GNCC events are tests of both survival and speed. The series draws talent from all over the U.S., Central America, South America, Europe, Japan, Australia and New Zealand. GNCC Racing is televised weekly on NBC Sports and RacerTV.com. For more information, please visit www.gnccracing.com.
About KR4 Performance
KR4 Performance is a leading professional and amateur race team that participates in the Grand National Cross Country Championships (GNCC), the Full Gas Sprint Enduro Series (FGSE), and the National Enduro Promotions Group (NEPG) Series. KR4's team won the 2016 Kenda Full Gas Sprint Enduro Championship. KR4 Pro, Grant Baylor, was a member of the 2016 Junior American ISDE team, which placed 2nd in the 2016 International Six Day Enduro. KR4's solid team structure is made up of former GNCC pros, expert motorcycle mechanics, and industry enthusiasts that are 100% dedicated to helping clients achieve their racing goals. Visit www.kr4performance.com for more information.
About the KR4 Arrive-N-Ride Program
KR4 is paving the way for the future of off-road racing with its unparalleled Arrive-n-Ride Program, saving riders time, money, and hassle. For an affordable fee, KR4 can offset the cost of racing and have everything ready for riders on race day. With the KR4 Arrive-N-Ride program, bikes are prepped by the KR4 team before a race and delivered with gear to riders on race day to the location of their choosing. To learn more or sign up for the Arrive-n-Ride Experience, please contact [email protected] or visit www.kr4performance.com. For additional information, follow the team on Facebook, Twitter, Instagram. For the team's photo gallery, visit their Flickr page.