Rockstar Energy Husqvarna Factory Racing's Josh Strang Claims Second Place Position
Time
Monday, October 9, 2017 | 3:35 PM
Powerline Park Round 12 of the GNCC took place this weekend in St. Clairsville, Ohio where rain the night before, and at the start of the XC1 race made for technical, muddy conditions. The course was hard-packed and slick with a lot of standing water engulfing the 13-mile loop.
Rockstar Energy Husqvarna Factory Racing's Josh Strang jumped off the line rounding the first corner in about the sixth place position. He made smart line choices and pushed up to the lead by race mile 8. A slight falter in the mud caused Strang to fall back to fourth place but his determination and speed in the tough conditions led him back into a secure second place. The remaining of his race was consistent and mistake free, allowing him to claim second in the XC1 pro class.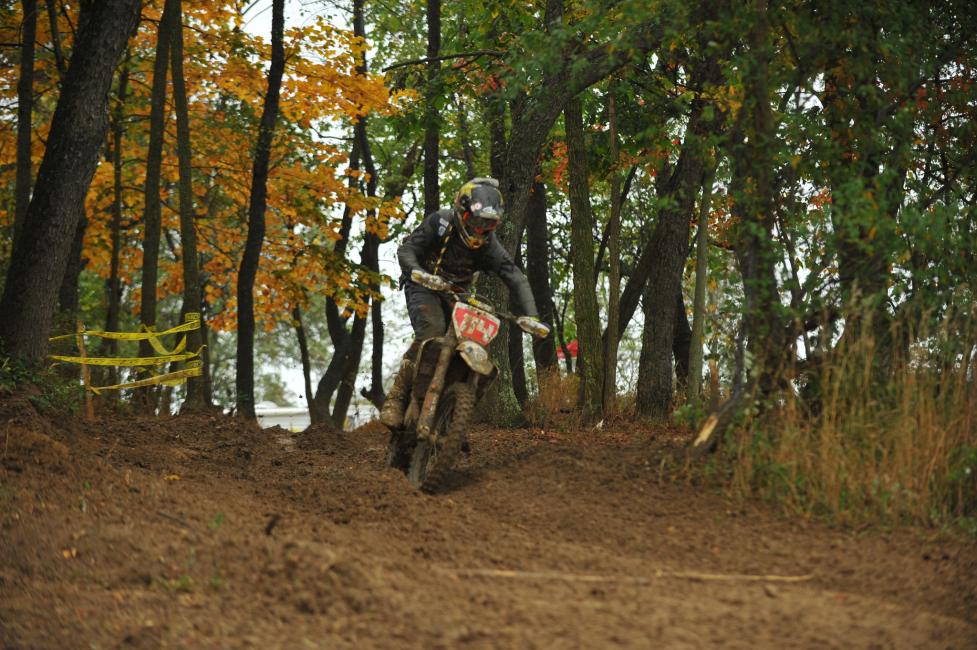 Thad Duvall remained unable to race but will return next weekend for Round 8 of the National Enduro in Sand Springs, Oklahoma.
Powerline Park GNCC Round 12 XC1 Results:
Kailub Russell (KTM)
Josh Strang (HUS)
Russell Bobbitt (KTM)
GNCC Overall National Championship Standings:
Kailub Russell (KTM) … 290 points
Thad Duvall (HUS) … 202 points
Ricky Russell (YAM) … 199 points