Rachel Gutish
Time
Tuesday, August 8, 2017 | 12:15 PM
Stemming from the grassroots of family racing, Wiseco has over 75 years experience manufacturing pistons, whether it be for fun, weekend riding, or professional racing. Wiseco is one of the few manufacturers forging pistons in the U.S., providing quality and performance you can trust. 
Click here
 to see the latest Tech Tips from Wiseco.
It's hard to miss the KR4 crew at the average GNCC, as there are usually well over 20 riders and two semis with full pit setups at every race. The KR4 organization consists of three levels – a pro team, an amateur team, and of course, the Arrive-N-Ride program, where riders pay for the privilege of being able to show up at the race with nothing more than a gearbag (and maybe not even that) but get a "Factory Rider Experience" – a fully prepped bike, pit crew, a mechanic to help with setup, and best of all, not having to clean the bike or equipment at the end of the race!
Right now, KR4's pro team is having a historic moment: there are three different riders from three different countries on the KR4 team, each of whom is representing their home country at this year's ISDE, starting August 28. Though Frank first contacted me a couple of months ago, I figured now was the best time for this story, with the ISDE just a few short weeks away. This will be the first part of a two-article series. For this week's Tuesday Toolbox, I talked to Frank Keegan, the owner and operator of the KR4 team about the team itself. Next week I will talk to the selected riders about their past experiences with the International Six Days Enduro and their goals for this year's event in Brive, France.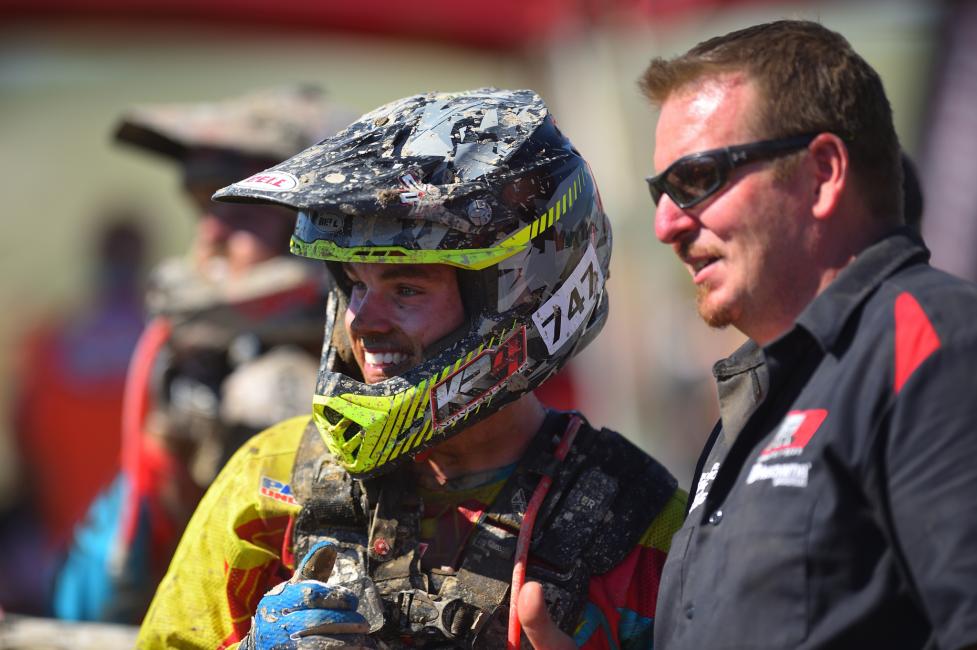 GNCCRacing.com: Hey Frank, you ready to tell me a little bit about KR4?
Frank Keegan: Yes – sorry if there's some background noise though, my family and I took a weekend trip to the beach.
No problem, and I appreciate you for taking some time out of your vacation for this interview! So, the KR4 name is familiar to any GNCC regular, and has a presence at the National Enduro series as well. But to be honest, I can't remember how long you guys have been around.
I started the KR4 Arrive-N-Ride program right around 2012. At that time we had Jason Thomas on board with us, and that was the year that he won his XC2 championship. That helped us get some exposure early on.
What was the inspiration behind the program – like how did you come up with the idea for a bike rental service in the first place?
Well, there's a car racing series out there that does an Arrive-N-Drive program. Basically it worked much like KR4 does. You show up, pay your money and get to drive a fully prepped IndyCar. So we modified the idea of that program to do dirt bike rentals for riders who would like to do a GNCC, Sprint Enduro or NEPG but don't want to deal with the hassle of transporting a bike or cleaning it up afterward.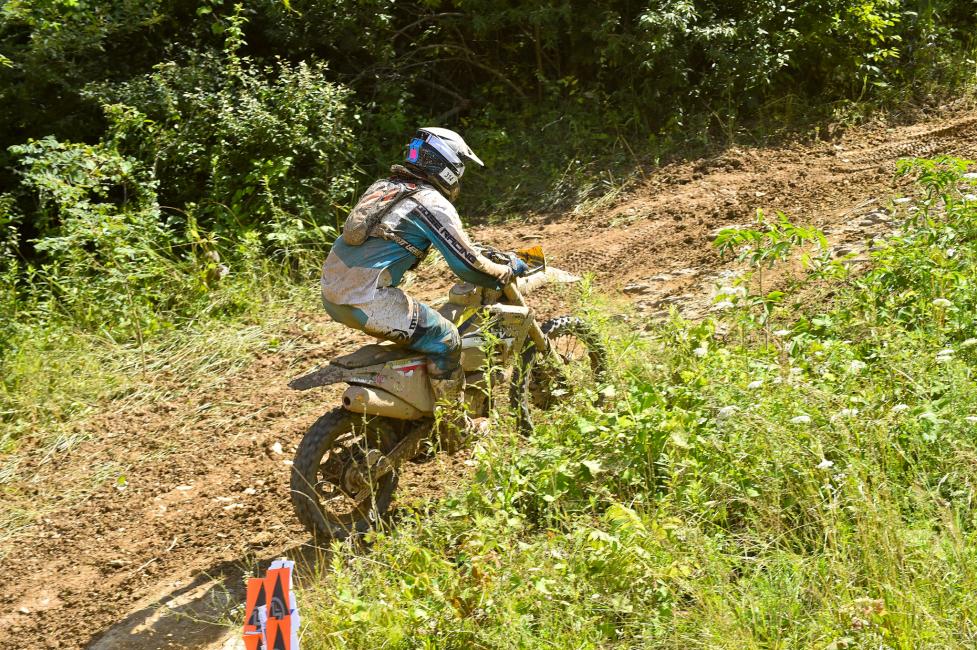 And I'm guessing that since you guys are still here, it's a pretty successful business model?
Yeah, it's going well. I mean, obviously any start-up is always a struggle at first, with funds and that kind of thing. But the last few years it has been holding its own. We've been growing little by little, adding more sponsors and riders to our teams, and of course getting more who want to participate in our Arrive-N-Ride program so that they can have the experience of riding a GNCC. We actually have riders coming in from all over the world. Over the past five years we've had twenty-some foreign riders come over, many of whom wouldn't have gotten to do a GNCC without us. There's one family from Finland that is a repeat customer with us – this is their fourth year that they've come over to do GNCCs with us.
Very impressive! So, why did you decide to start with GNCCs?
Well, I first started racing GNCCs back in 1988. I moved up to the pro class in 1990 and raced in there until about 1997 or 1998. From there I took a bit of a break to focus on family and my contracting business. When my boys got older, they decided they wanted to go race GNCCs too. So we started doing them again, and not long after that was when we decided we'd like to put a race team together, as well as coming up with the idea for the Arrive-N-Ride program. Because this is the series I raced in the past and the one that we were going to as a family now, it made sense to build the team here.
Do you still ride much?
I've been busy running the team, but I still ride and race for fun when I can. I did the Rattlesnake Enduro a few weeks ago, and it definitely showed me just how out-of-shape I am (laughs). I had a hip replacement last fall and I'm still just getting back into racing from that.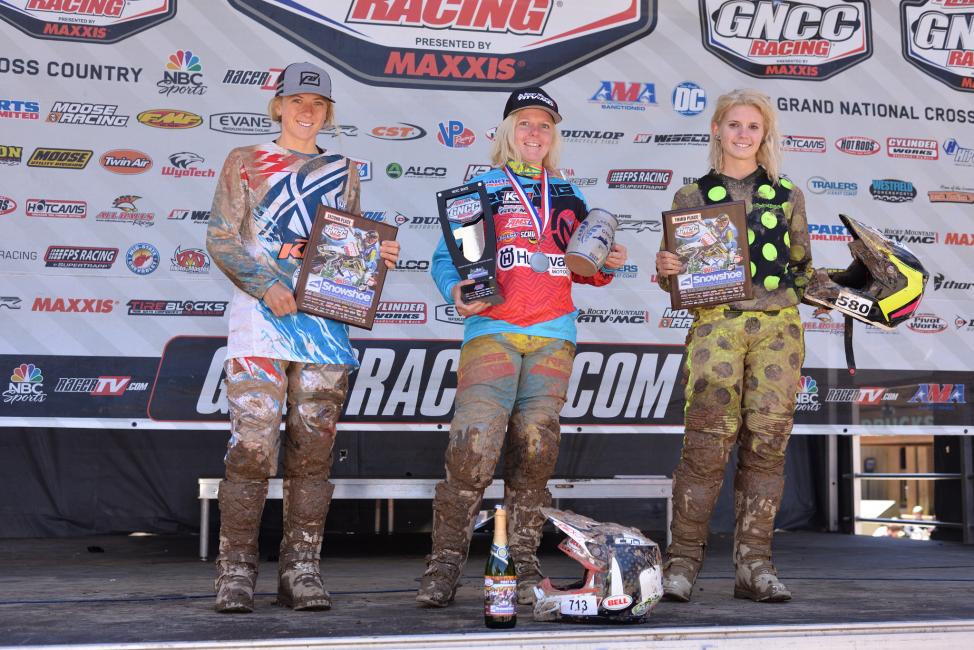 Back to the business, it seems like there's a lot going on with KR4 – a pro team, the Arrive-N-Ride, plus some other stuff. Can you clarify what all you do and how the?
We basically have four different divisions. There's the pro team of course, which pits out of the semi up on pro row. Then we have our amateur team and the Arrive-N-Ride riders, pitted out of the semi near the finish line. We also have what we call the grassroots program. It is basically a team that almost any rider could come in and join. They can buy graphics from us and get discounts from our sponsors across the board for the whole season. Generally how I explain it to people is that our grassroots program is similar to Hookit or another sponsorship company that helps connect amateur athletes with sponsors, but we're actually there at the races to help you every step of the way. The sky is the limit as far as stuff we can help you with. If all you want is some graphics and discounted products and to be a part of our team, we can do that. If you want a full-service deal where we even prep your bike for you, we can do that too – or anything in-between. Our main goal as a company is to advertise and sell our sponsor's products, so our grassroots riders all buy and use those products.
Since I've never participated in the KR4 experience, take me through what it is like for a rider who signs up to do a GNCC with your Arrive-N-Ride program. So, here I am at the GNCC, just hopped off a plane that arrived from some far off location and drove myself to the race. What happens next?
You would walk over to our pit area, where we already have a bike there waiting on you, fully prepped and ready to go. There's a mechanic there to help you set the sag and the clickers on the suspension, and change the springs if we need to and exchange any special parts you may have brought. We'll even provide gear if you need it, courtesy of Moose Racing. We go down to the starting line with you for moral support and to carry anything you might need, like a start box. There's someone that will pit you during your race and a place to come hang out before and after your event. There's even some snacks and water and stuff. Then at the end of the day you push the bike under the awning and walk away. We'll take it from there. Husqvarna has been super helpful as far as supplying the bikes go.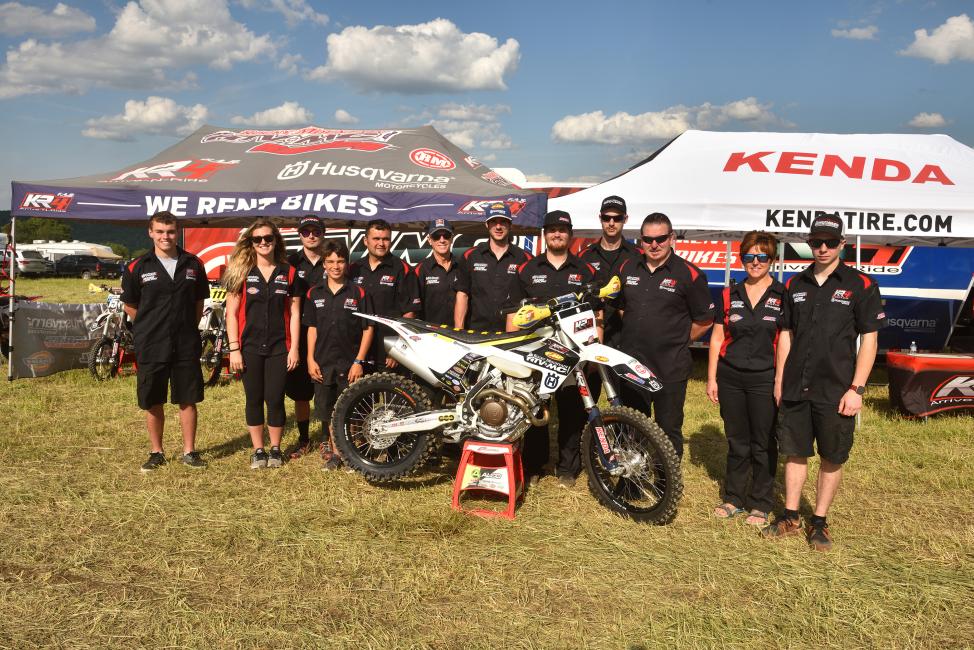 So on to the International Six Days Enduro - when you contacted me a few months ago, you said that your team was having a pretty historic moment: you have three different riders from three different countries on your team, each of whom is representing their home country at this year's ISDE. Since the event is coming up here in a few short weeks, I figured now would be the best time to do a story. So who are the riders?
Well, we have Grant Baylor running on the Junior Team here in the USA, and then of course Tayla Jones – you know her well, she'll be on the Australian Women's Team. Jesper Börjesson is the third rider who was picked, he's from Sweden. I'm not sure that he is still on the Swedish Junior team right now though, because of his shoulder injury. I don't have confirmation on that one way or the other yet. I'm sure you'll find out when you talk to him this week.
How long have you been working with these riders?
Actually it's a pretty fresh team. Tayla is over here with a two year deal that just started this year. Grant started with us for the first time this year, and Jesper came on board with us this year as well.
Are you pretty excited that all three of them were chosen to compete this year? I know it an kind of mixed bag – it is a huge honor for the riders and can really bring attention toward the team, but it also distracts the riders from the events here in the states that you hired them to do, and of course, there's always the risk of injury, that could potentially undo everything that's been accomplished in the regular season races thus far. What are your thoughts as an owner?
I think it's definitely both a risk and an honor. I mean, anytime you get on a motorcycle you're putting yourself at risk. But riding for that long under those kind of conditions …. I know a lot of the riders do get concerned about getting hurt and messing up their points in other series, and I do too. But I think the ISDE is something you have to want to do, and you absolutely have to stay focused that whole week. All of the doubts overweigh the chance of winning a team championship or bringing home a gold medal, but my riders are experienced and I believe in them.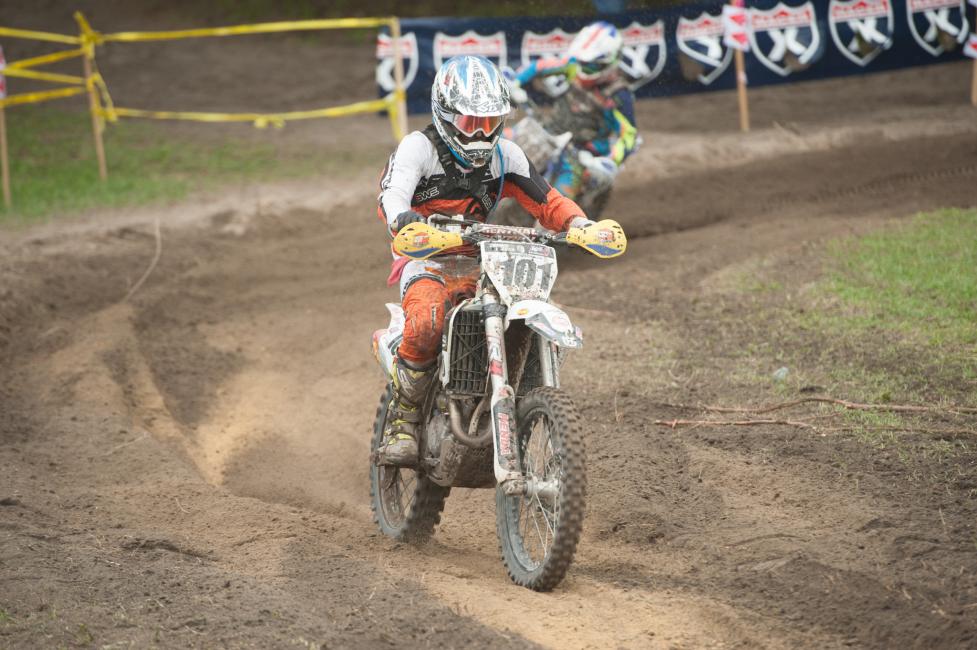 How experienced are these riders that you have competing overseas?
All of the riders I have participating this year have all won team championships at the ISDE. Jesper was a member of the winning Swedish Junior Trophy Team last year in Spain, Grant Baylor has been on a winning Junior Trophy team as well, and you know Tayla has ridden for the winning Australian women's team a number of years.
Oh believe me, I know that! (both laugh) Well, I wish all of your riders a safe ride and the best of luck in France! Who are the team sponsors you would like to give a shout-out to?
I would like to thank Rocky Mountain ATV/MC, Husqvarna, Moose Racing, Parts Unlimited, AMSOIL, Dickies, Schultz Cycle and Enduro Engineering. They help us out a ton by providing the critical product and technical support we need to be successful as a team. Feel free to check them out by following the links on our webpage, https://kr4performance.squarespace.com/ , under the partners tab.