Chelsea Taylor
TimeWednesday, April 19, 2017 | 3:40 PM
WFR/Yamaha/Maxxis/Fly Racing's Walker Fowler swept the first four rounds of the 2017 AMSOIL Grand National Cross Country (GNCC) series presented by Maxxis, an AMA National Championship, and is displaying the experience that comes with winning the last two GNCC ATV championships.
Fowler leads the pack and the points standings heading into round five of the 13-race series. America's premier off-road racing organization travels to the scenic Moree's Sportsman's Preserve this weekend, April 22 and 23, for the second annual CST Tires Camp Coker Bullet GNCC. Situated in the northern part of Palmetto State, the weather remains unpredictable as the world's fastest off-road ATV racers head into Round 5.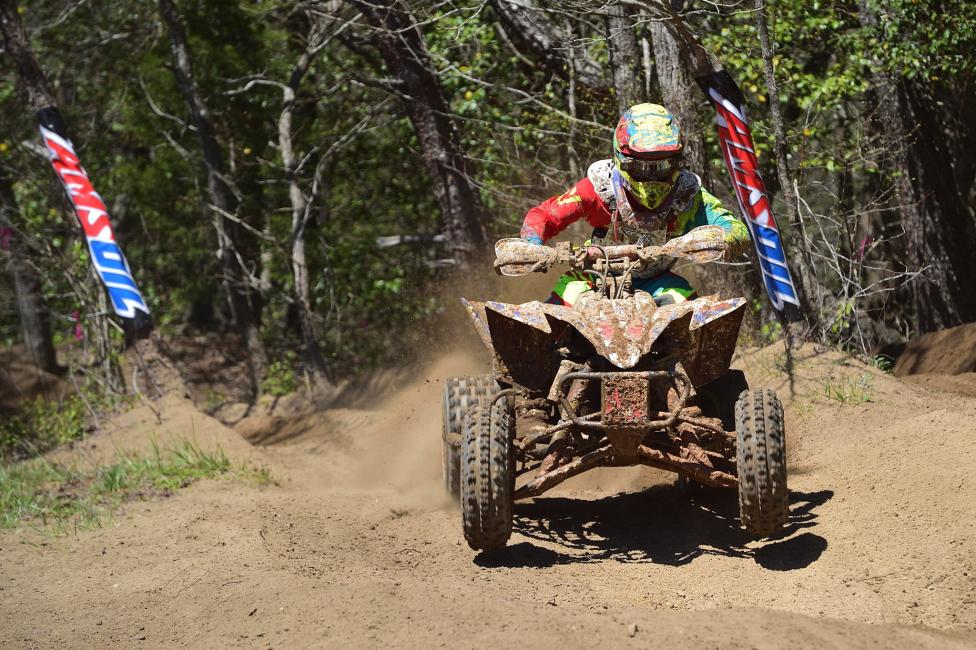 Coastal Racing's Brycen Neal, who many expect to challenge Fowler for this year's championship, understands just how rough the racing conditions can be in South Carolina. The Ohio native spent the offseason training in sandy conditions and continues to provide a preview of what's to come this year, the Camp Coker Bullet GNCC could be the turning point in the young racers career.
CST/Induction Solutions/LSR/HiPer/Spider Graphix's Adam McGill took the win at the inaugural event in 2016, but it wasn't without a fight from Fowler as the duo only had an eight-second gap as they crossed the finish line. McGill has had a rollercoaster ride of the season thus far, but will aim to use his win last year as motivation to cross the finish line first once again.
Six-time GNCC champion Chris Borich, currently sits fourth overall in the standings as the season progresses. It's been two years since Borich has stood in the middle of the box, but the Pennsylvania native has shown that he remains a heavy hitter and still has the speed to contest for a race win.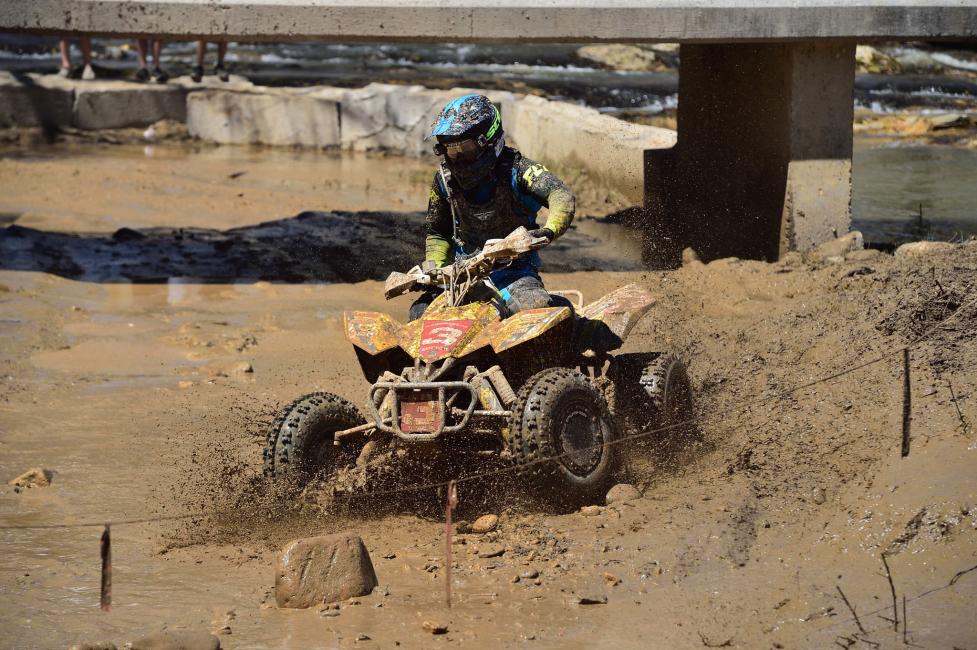 Less than five points separate JMR/ATVriders.com's Jarrod McClure from Borich. After a blown motor that ultimately took him out of the race at Steele Creek, McClure will be back for revenge this weekend. After winning the season finale last year, McClure has two podium finishes this year, both being second. The veteran is still looking for his first overall win of the season.
Following McClure in seventh is GBC/Canyon Motorsports/Fly Racing's Landon Wolfe who is setting himself up for a season-best finish. Sitting just ten-points behind McClure, Wolfe will be charging to vault himself into a higher position in the points championship and find himself on the center of the box for the first time this year.
Dillinger's Celtic Pub/GBC Motorsports/Moose Racing's Marty Christofferson and GBC/Fly Racing/HMF/Yamaha's Johnny Gallagher round out the top ten in points heading into the Camp Coker Bullet GNCC this Saturday.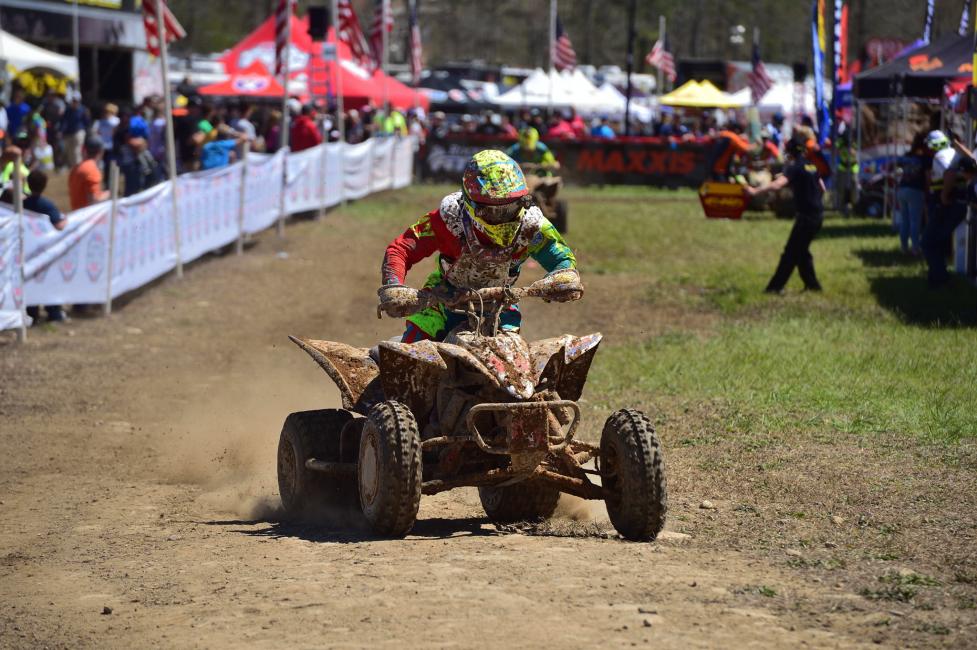 Starting just one line behind the XC1 Pros on Saturday is the XC2 Pro-Am division where M.R. Unlimited/Hygear Suspension/GBC Tires/Tire Spine's Devon Feehan currently leads the points championship. Both Ithaca Recreation/Maxxis/Quad Tech/Storm Peak Crossfit's Hunter Hart and GBC/Goldspeed/Custom Axis-backed Matthew Lindle possess the speed to end Feehan's success.
Saturday's race schedule is as follows: Youth ATV racing begins at 8 a.m., with single seat UTV racing at 9 a.m., followed by amateurs, 4x4 Pro and Women at 10 a.m., and the pros and top amateurs race at 1 p.m. Following Saturday's afternoon race will be Side-by-Side UTV racing taking place at 4 p.m.
Adult (12+) gate admission is $20 for the full weekend and $10 for kids (6-11), with kids five and under free. Gate admission includes pro pit access and pro autographs at no additional charge.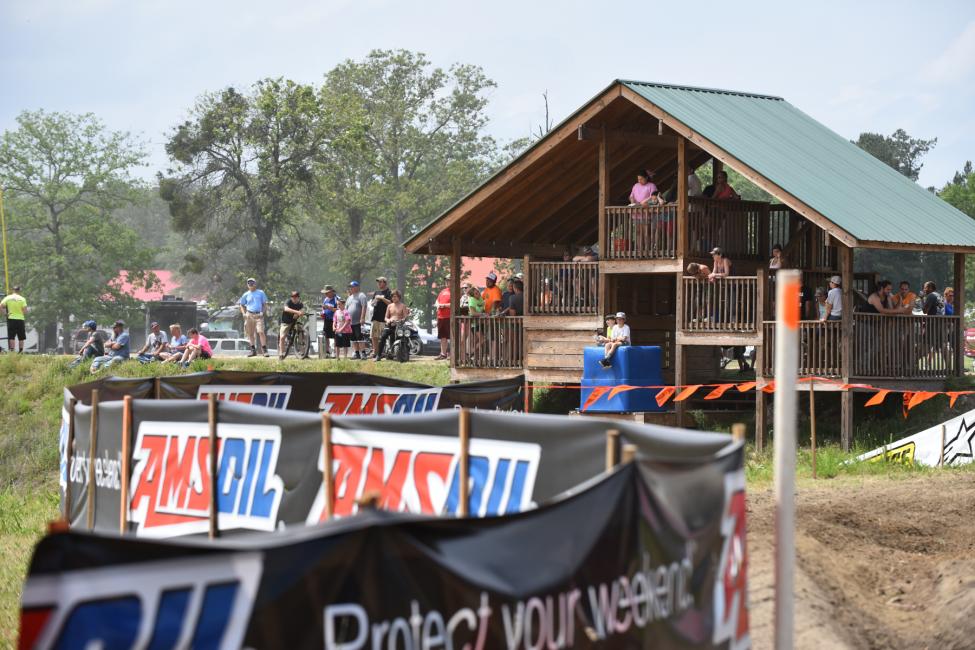 All local riders are invited and encouraged to compete in the event, as GNCC Racing offers classes for riders of all skill and experience levels. The amateur race entry fee is $40 if racers pre-enter, and $50 if racers sign up at the track. To learn more about GNCC Racing, refer to the GNCC 101 webpage. Local racers expected to compete Saturday on ATVs will be Lane Felder (125 Sr. 12-15), Derek Grist (30+ C), Travis Austin (Vet A 28+) and Chandler Cathey (Sportsman A/B).
For a complete schedule of the weekend's activities, please visit the CST Tires Camp Coker Bullet GNCC event page on the series website by clicking HERE.
Tune in to RacerTV.com on Saturday at 1:00 p.m. EST to catch LIVE streaming of the Pro ATV race. For more information on GNCC Live coverage visit www.racertv.com. A highlight show featuring the event will air on NBC Sports Network on Saturday, June 11 at 1:00 p.m. EST.
For more information on the series, visit the official website at www.gnccracing.com or call (304) 284-0084. Join the conversation on the series Facebook page, follow us on Twitter and Instagram, and be sure to always hashtag #GNCC.
Previous Round Results and Points Standings
FMF Steele Creek GNCC
Morganton, North Carolina
Round 4 of 13
Saturday, April 8
XC1 Pro Event Results:
Walker Fowler (YAM)
Adam McGill (HON)
Brycen Neal (YAM)
Chris Borich (SUZ)
Johnny Gallagher (YAM)
Landon Wolfe (HON)
Marty Christofferson (HON)
Westley Wolfe (SUZ)
Josh Merritt (YAM)
Randy Hamilton (HON)
*Overall National Championship Standings:
Walker Fowler (120)
Brycen Neal (85)
Adam McGill (78)
Chris Borich (73)
Jarrod McClure (68)
Landon Wolfe (58)
Devon Feehan (55)
Hunter Hart (43)
Marty Christofferson (40)
Johnny Gallagher (36)
*Indicates that the Overall National Championship Standings will determine the 2017 National Champion.
XC2 Pro-Am Event Results:
Devon Feehan (HON)
Matthew Lindle (HON)
Hunter Hart (YAM)
Austin Abney (HON)
Greg Covert (YAM)
Brandon Icard (HON)
Cameron Bruce (YAM)
Kenny Shick (YAM)
Braden Henthorn (HON)
Wyatt Wilkin (HON)
XC2 Pro-Am Series Standings:
Devon Feehan (115)
Hunter Hart (93)
Matthew Lindle (86)
Greg Covert (78)
Austin Abney (59)
Brandon Icard (54)
Levi Coen (48)
Cameron Bruce (44)
Sam Hough (44)
Kenny Shick (42)