Coastal Racing/Husqvarna's Jack Edmondson Earns Fourth-Consecutive Victory at Steele Creek GNCC
TimeTuesday, April 11, 2017 | 3:40 PM
Husqvarna-backed Coastal Racing Team's Jack Edmondson extended his FMF XC3 125 Pro-Am win streak to four-in-a-row on Sunday at Round 4 of the Grand National Cross Country (GNCC) Series. Craig DeLong earned his third podium of the season with a strong 2nd place finish in the XC2 250 Pro (16-24) class, while teammate Layne Michael salvaged a 5th place finish after riding the last two laps without a clutch due to an encounter with a tree while leading the race.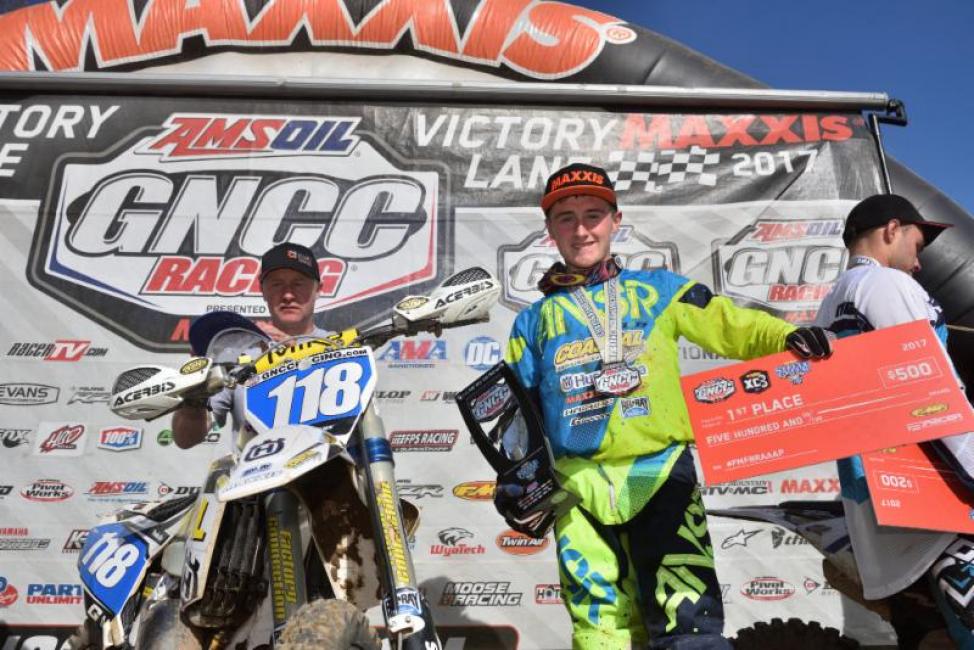 FMF XC3 125 Pro-Am
Edmondson shot off the line to capture his first holeshot of the season aboard a Husqvarna TC 125, where he led the FMF XC3 125 Pro-Am class into the woods on the opening lap. The young rider settled into the 2nd place position before the lap was over, following the lines of veteran Jason Thomas early on. Edmondson maintained the 2nd place position for a majority of the race before he finally made his move with two laps to go in the race.
Edmondson made a lasting pass on Thomas in the final hour, where he put on a charge to ultimately finish 44 seconds ahead of the 2nd place rider.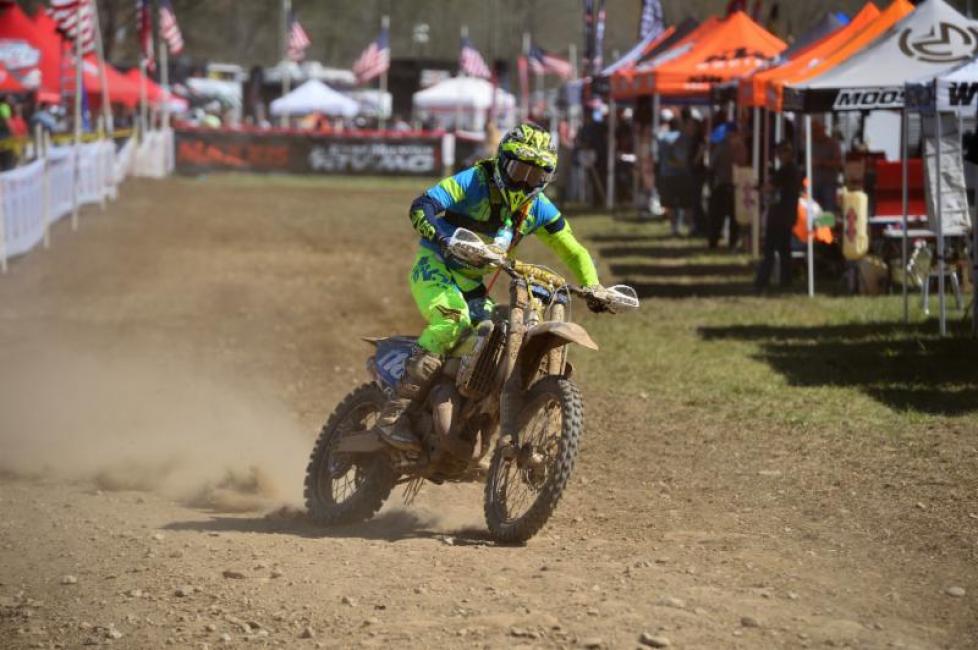 "I was really happy to grab my first holeshot of the year, it's something I have been working on recently," Edmondson said. "Thomas ran a fast pace to overtake me early on and we battled it out for pretty much the whole race. The two-lap board came out and I was feeling good so I pushed on and I was able to get around Thomas and even managed to pull a little lead on the last lap."
XC2 250 Pro
Coastal Racing Husqvarna-backed teammates Craig DeLong and Layne Michael struggled to get into a good position off the start as Michael was involved in a first-turn pileup and DeLong got off the line mid-pack. Michael began the three-hour race with a 45 second deficit, where he checked in on the opening lap in 15th place.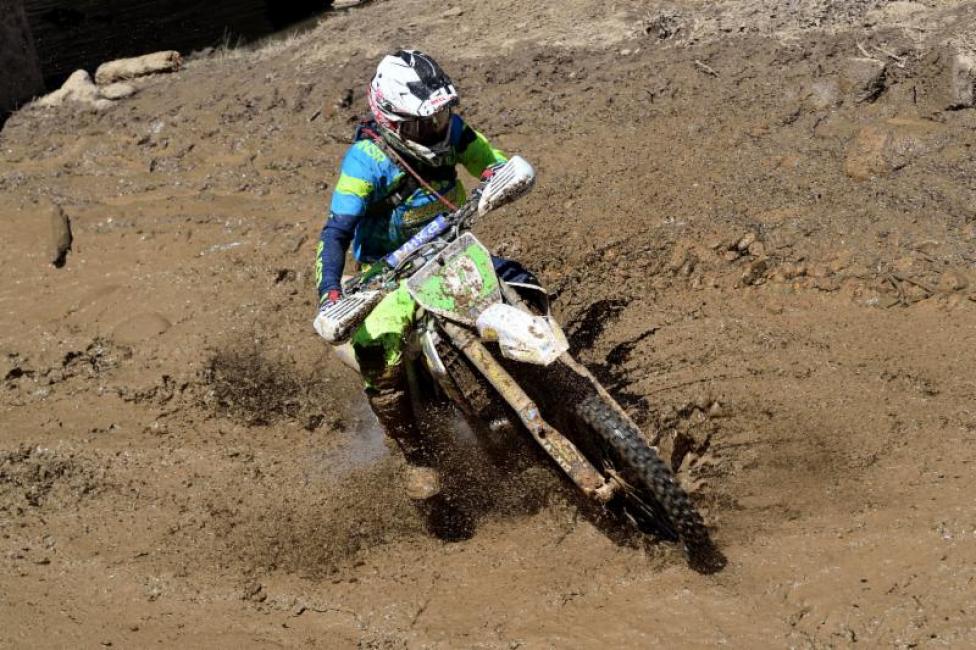 By lap three Michael had charged his way into the 2nd place position, with DeLong close behind in 5th as the two riders worked their way closer to the front. Michael was able to make the pass for the lead on the following lap and DeLong followed suit to take over 3rd. However, with two laps to go Michael made a mistake and went down hard while leading the race, dropping back to the 5th place position.
Meanwhile, DeLong caught his second wind and made a late-in-the-race charge to reel himself into the 2nd place position. The leader made a mistake in the mud hole which allowed DeLong to get within striking distance on the final lap but a quick tip over turned into a major setback in the lead battle as DeLong ultimately finished 52 seconds back for 2nd place.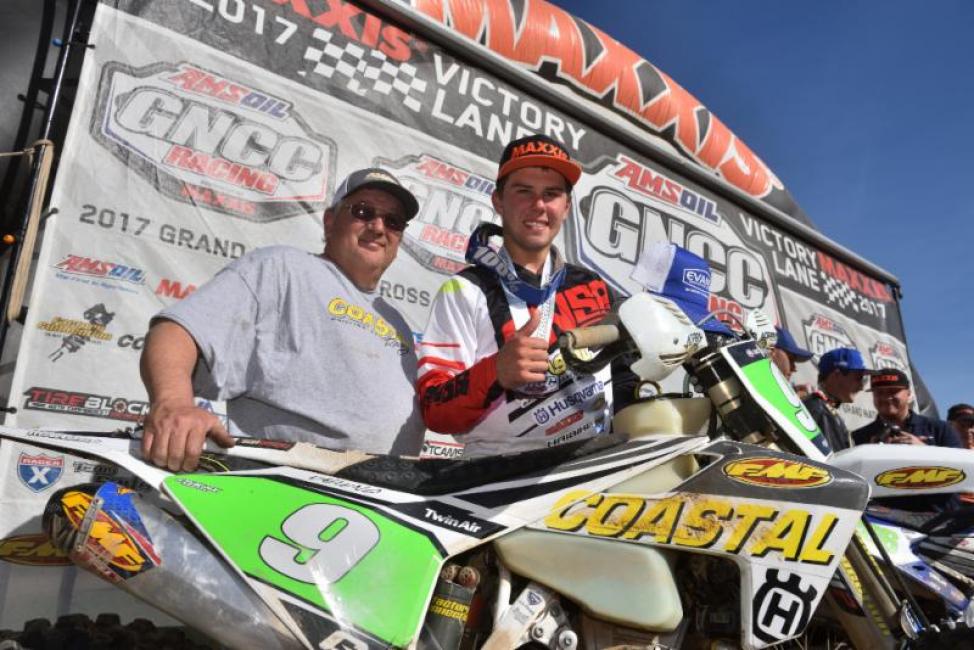 DeLong's consistency thus far has allowed him to maintain a solid 2nd place position in the XC2 250 Pro Championship Standings after four rounds of racing.
"I didn't get the greatest of starts, I had to work for it," DeLong said. "It took me a while to get going - I struggled with arm pump early on and couldn't find my flow until about halfway through and then I dropped the hammer and tried to pick up some time. Josh [Toth] got stuck in the mud and I was able to reel him in but I was in sight and made a stupid mistake and fell over lost a bunch of time. I'm kind of bummed to miss the top step of the podium but I know we can come back stronger."
Michael wasn't able to fully recover from going down as his bike sustained a broken clutch cable due to the hard impact of his crash. From there, Michael focused on getting through the final lap without a clutch, which proved to be a difficult task in the rough North Carolina terrain. After leading one hour of the race, Michael was able to salvage a 5th place finish in the class despite the bad luck.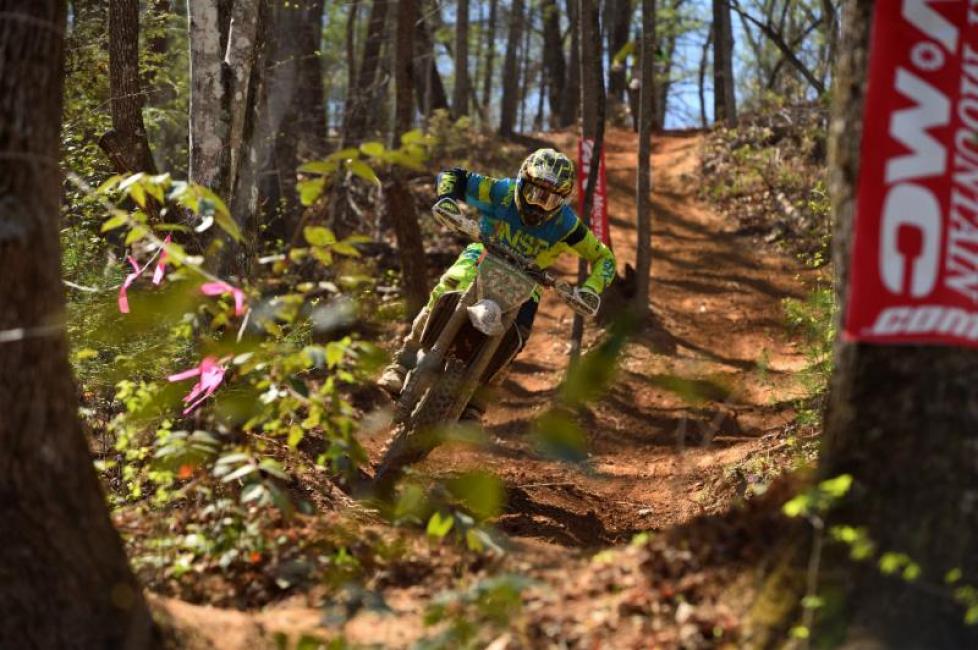 "Once I got into the lead I was able to start putting in some good consistent laps," Michael said. "Toth had some trouble and I was able to put a minute gap on him but with about a lap and a half to go, I made a small error on my part and hit a water break that sent me to the right and I clipped a tree on the right side. I had a pretty good get-off and when I picked my bike up I ended up snapping a clutch cable. I went from 1st back to 3rd or 4th and I told the team that I didn't have a clutch so they got one ready for me but I decided to suffer it out and ride since I only had a lap and a couple miles to go. It took a while to adjust to riding the bike without a clutch but my last lap was okay and we salvaged a 5th. It's not ideal but we salvaged some points and physically we're okay, just a few bruises and soreness."
XC1 Open Pro
Husqvarna-backed Coastal Racing's Ryan Sipes had a rough day of racing at Round 4. The Kentucky native got off to a top-ten start in the XC1 Open Pro class and quickly worked his way into the 3rd place position in the first hour of the race. As he was trailing the lead battle, Sipes went down and lost sight of the front-runners. From there, the day starting going south as Sipes encountered signs of dehydration and slowly began dropping back in the overall running.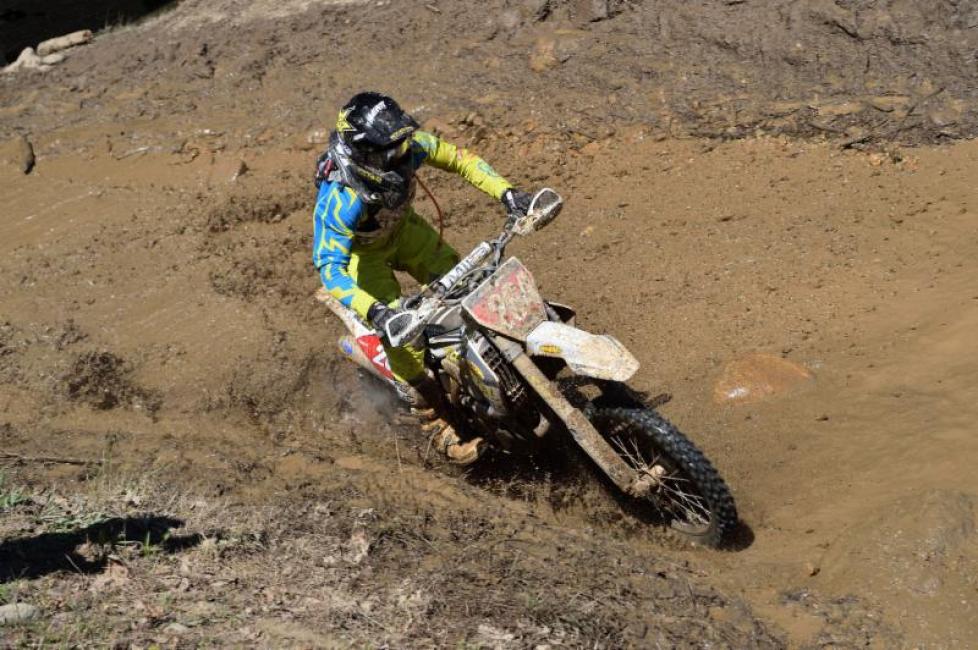 Sipes ultimately finished 13th in the XC1 Open Pro class after putting up a good fight for a podium position early in the race.
"Steele Creek is a really fun track, but super rough," Sipes said. "I started off not the best but I slowly picked my way through the guys and got up to 3rd place with 1st and 2nd right in front of me and then I had a little crash. I got up just fine and nothing from the crash caused it but I got a sour stomach and gnarly headache. I think I was dehydrated, I have been a little sick but this got me good and I was a little bit spaced out there. I'm going to take some steps to figure out my hydration better. I know my speed is there, coming from 9th to 3rd to be within the sights of the leaders, it's definitely there, I just got to put it all together."
Next Event: GNCC Round 5 - April 23, 2017
Results from the Steele Creek GNCC - Saturday, April 9
XC2 250 Pro (16-24) Results
Josh Toth
Craig DeLong (HQV)
Mike Witkowski
Austin Lee
Layne Michael (HQV)
FMF XC3 125 Pro-Am Results
Jack Edmondson (HQV)
Jason Thomas
Hunter Neuwirth
XC1 Open Pro Results
Kailub Russell
Thad DuVall
Steward Baylor Jr.
Ryan Sipes (HQV)
XC2 250 Pro (16-24) Championship Standings
Josh Toth (120)
Craig DeLong (86)
Mike Witkowski (79)
Layne Michael (74)
FMF XC3 125 Pro-Am Championship Standings
Jack Edmondson (120)
Jason Thomas (96)
Mark Heresco Jr. (70)
Hunter Neuwirth (70)
Paul Whibley (67)