Watch GNCC on NBCSN This Saturday at 6:30 p.m.
TimeFriday, March 31, 2017 | 12:00 PM
Don't miss the GNCC Bike Highlight show on NBCSN Saturday, April 1 at 6:30 p.m. ET from the VP Racing Fuels Big Buck, Round 1 of the 2017 AMSOIL Grand National Cross Country Series presented by Maxxis.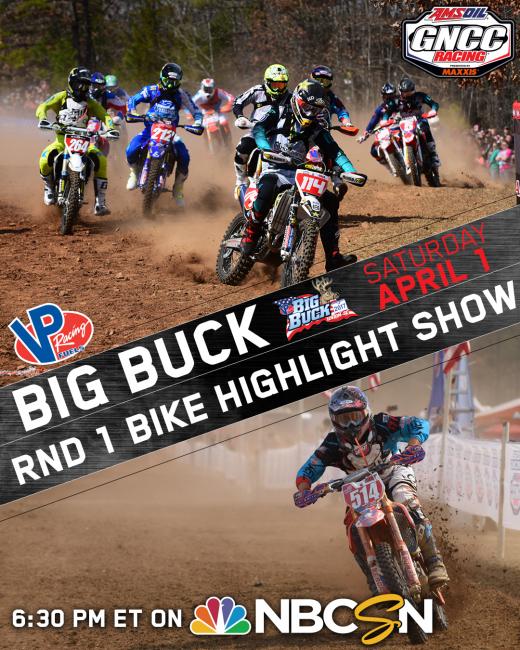 If you miss a show, full replays will be archived on RacerTV.com throughout the season.
Saturday, April 1
Bike Highlight Show
Television: 6:30 pm ET; NBCSN
Re-Air: Wednesday, April 12
Bike Highlight Show
Television: 4:30 pm ET; NBCSN