TimeMonday, March 20, 2017 | 9:00 AM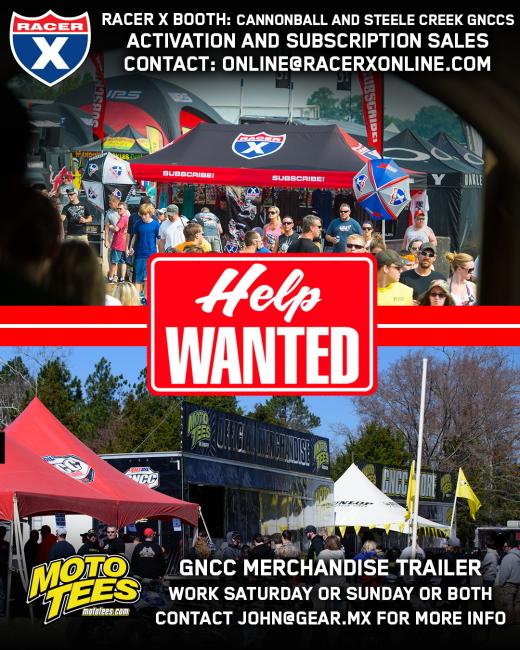 Racer X:
In Racer X's 20-year history, they've never featured an off-road rider on the cover until now. The current May 2017 issue features four-time and reigning GNCC champ Kailub Russell on the cover and he's been kind enough to autograph 500 Racer X cover posters for them to use for promotional use.
They're looking to set up a subscription booth at the Cannonball (Sparta, GA) and Steele Creek (Morganton, NC) GNCCs so they can give an autographed Kailub Russell poster to everyone that subscribes to Racer X. This offer will only be available at the races on Sunday during the bike days for the true diehard GNCC fans.
Looking to be a part of the history and enjoy connecting with fellow race fans? Email [email protected] with the subject line "GNCC Booth."
Moto Tees:
Mototees is looking for a hard working individual to help out at the GNCC Mototees trailer. Work is either Saturday or Sunday or both.
If you are interested email [email protected] for more details and scheduling the events you would like to work.