Chuck Lemaster
TimeTuesday, October 11, 2016 | 10:30 AM
The GNCC Racin' Nation was severely disappointed to hear that Ryan Sipes and another rider collided on their way to the Powerline Park starting line and he was not able to compete in Sunday's XC1 race. Unfortunately, Ryan's mishap also left him with a broken arm and he was not able to fly to Spain for the 91st running of the ISDE. Ryan made history last year when he became the first American to ever win the overall at the prestigious event and hopes were high that he would lead Team USA to an overall victory this year. GNCCRacing.com caught up with Ryan for this week's Tuesday Toolbox.
GNCCRacing.com: Hi Ryan! How are you today?
Ryan Sipes: I'm alright. Probably more bummed than anything. But you get up and keep going!
For sure. I know it's a huge disappointment to not be over in Spain right now.
It's not ideal. Definitely not awesome! But you play the cards you're dealt and I'm doing okay. I'm keeping in touch with the guys and will be doing a Racer X Update from the rider's point of view at the end of every day. That makes me feel involved even though my arm is in a sling!
Speaking of, how is the arm?
I just found out today that the first cast was not done right and I need to have surgery. It's only been a week, so it's not that bad. Surgery will make it heal faster and time in a sling will end up about the same.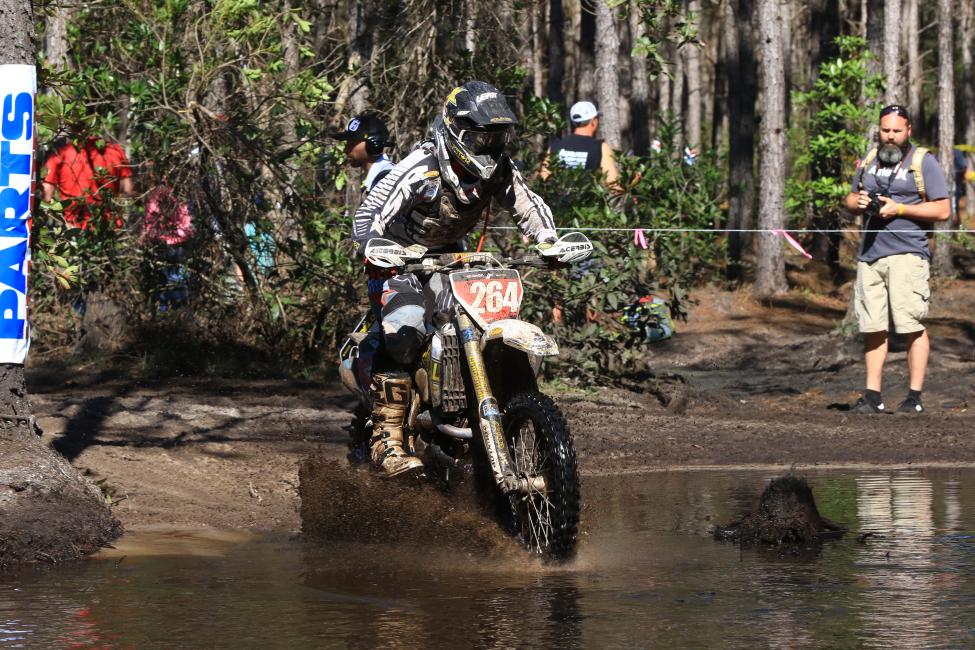 That doesn't sound like fun but you are handling it well!
I've had a lot of experience in my career!
We will be looking for your ISDE updates on RacerX.com. That's actually why we called you today! We'd like to get your perspective on what the team is going through right now? We are bummed that you are not there, but give us some insight as to what's going on right now.
Well, they have been over there for about week and have been walking a lot! They've probably covered 20 miles a day on foot. They are walking each test section multiple times and looking for every advantage they can get. They've covered each section three times now and last I talked to them, they were hoping to get an opportunity to walk a couple sections a fourth time.
Wow! That is a lot of hiking. That's different than going over and just riding a dirt bike.
Yeah! I went over in 2013 on a club team and we started walking. I've had ankle injuries and surgeries and they were starting to hurt! So when I went back over on the Trophy team, I made sure I had been running and strengthening the ankles as well as took some hiking shoes. It was a lot better and it really helped. Last year, the tests I did the best in were the ones I had walked three times. I still won where I'd only walked twice, but it wasn't by the same margin. The week of walking is really important! It's not fun. But it pays off.
So have the guys gotten to ride any in their preparations?
Saturday and Sunday were days for a quick shakedown. It's not as exciting as it sounds! They get a tiny little test track that is good for about 20 second lap times and there are 40 people on it all at once. It's chaotic, but you can get a quick feel for what your tires are doing or if you need to make a quick click of suspension. Mainly though, it's to make sure everything is solid on the bike after getting assembled out of the shipping crate.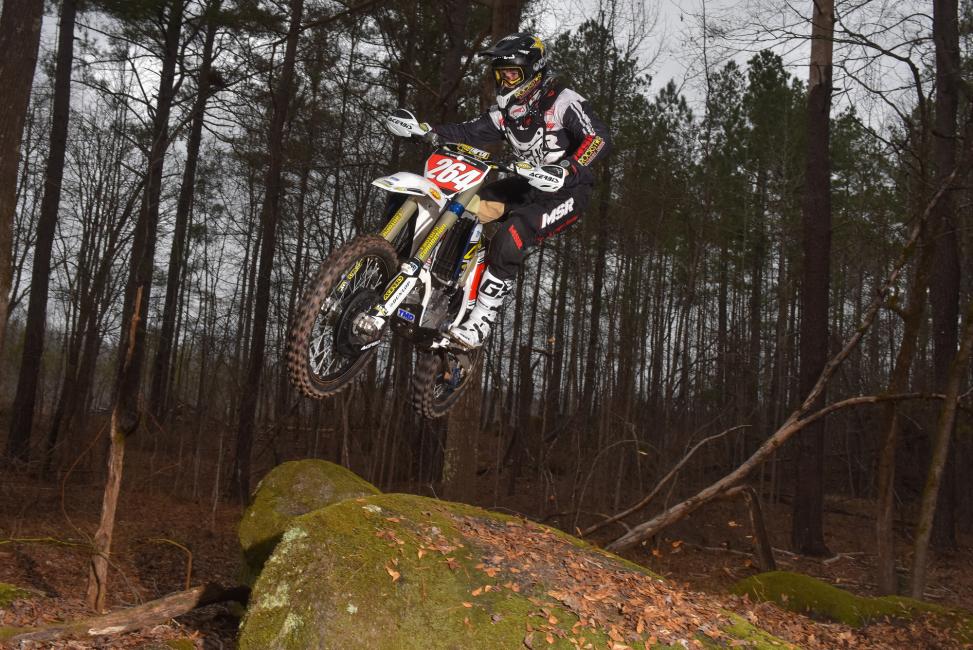 What is Day 1 going to be like?
Well, because of the team's dismal finish last year, they are going to start kind of far back. Layne will probably be in the 20th or 30th row. They always start based on the most recent finish, so day one will be the tough one. Once results come in from Day 1, then Day 2 will start off accordingly. I expect Thad [Duvall] and Kailub to be back around the 50th row and working their way forward.
Have you talked to the guys while they are over there?
We've texted. I've been in contact with Stu [Baylor – Junior Trophy team], Thad, Layne and Taylor [Robert – 4th member of USA Trophy Team]. I'll be keeping an eye on all the Trophy and Junior Trophy riders as the event unfolds and then post the Racer X Updates to give the behind-the-scenes view. I'm looking forward to doing that. This is such a cool event and I want people to be aware and excited! This is the best against the best! The Olympics of off-road! I'm fortunate that I can bring the motocross base to the off-road world and now that I am an off-roader, this is my kind of racing! It's intense and requires strategy. It's different from GNCC and it's different from Enduro. It's something the whole dirt bike community should be watching and cheering. It's huge over in Europe and I hope that kind of enthusiasm catches on here in the USA, too!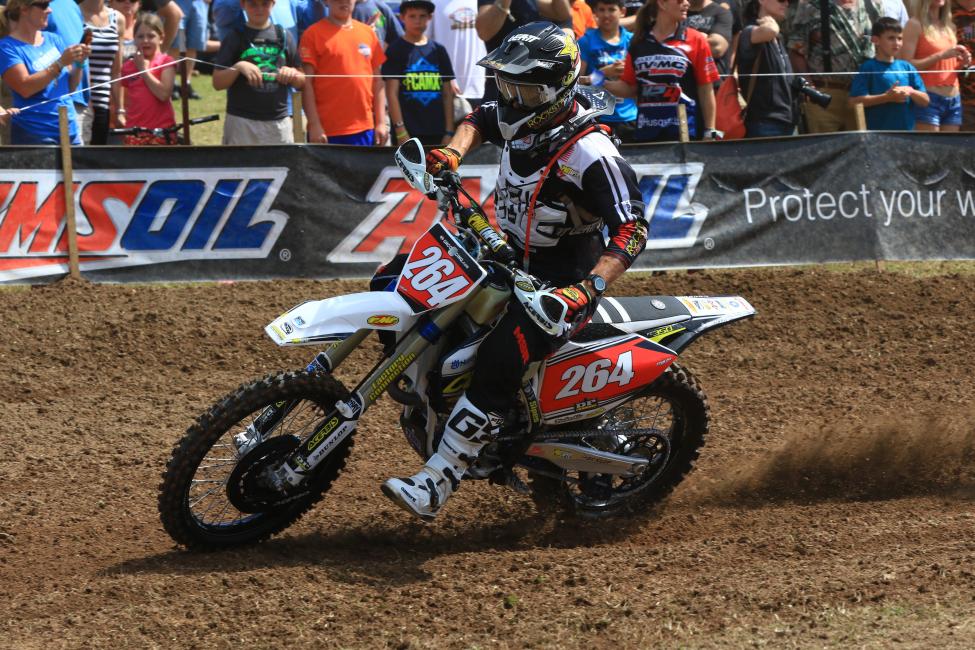 You are definitely making lemonade and we are proud to call you a GNCCer! Thanks for the behind the scenes look! Hate that we will miss you at Ironman.
I'll be there! I won't be able to race but we want to bring the motorhome and do the Trick-or-Treat thing on Saturday evening. It will be good to be there and hang out.
Great! We will see you there and look forward to you keeping us updated with your Racer X posts! Who would you like to give a shout-out to?
Definitely want to recognize my family: mom, dad, my wife. Couldn't do it without the help of some great sponsors, either. Coastal Racing, Rockstar Energy, Husqvarna Motorcycles, MSR, Leatt Protectives, Dragon Goggles, TM Designworks, Dunlop Tires, FMF, Factory Connection, Steve Hatch Racing, Bel-Ray, Airgroup Radient Logistics, Acerbis, Pro Taper, Hinson, Stuk MX, Seat Concepts, Asterisk, Super B Batteries, Twin Air, IMS Tanks, FPS Racing Radiators, ARC Levers, Hammer Nutrition, and Chefs Cut Jerky.
Check out Ryan Sipes' ISDE Updates: Pre-Race on Racer X Online Now!