Chuck Lemaster
TimeTuesday, September 27, 2016 | 9:00 PM
Kevin Cunningham has earned four 4x4 Pro class wins this season along with a handful of podium finishes, and he is looking to earn two more as we head to Powerline Park and Ironman to end the 2016 season. GNCC Racing caught up with the current 4x4 Pro points leader this week to see how things were going.
GNCCRacing.com: How's it going today?
Kevin Cunningham: Today is good, busy working in the shop getting ready for the weekend.
Are you ready for another weekend of racing?
Yes I am ready.
We're used to back-to-back rounds at the beginning of the season but these back-to-backs later in the season are a little different. What have you been doing to prepare yourself?
Its the same as any other race weekend, we just have to prep the quad quicker. Late nights in the shop.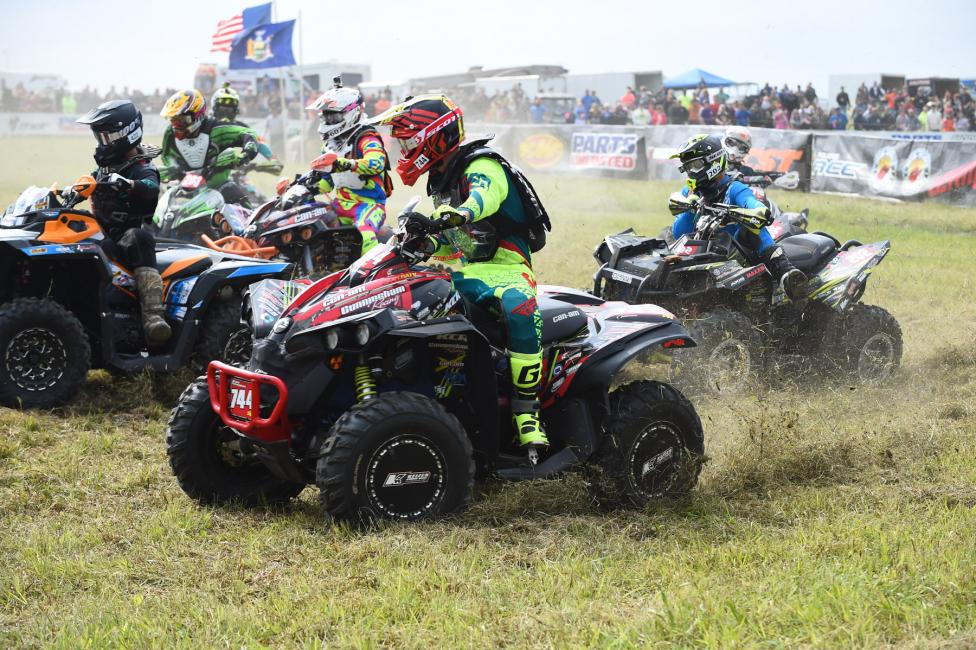 Let's step back a little bit, how did you get started racing?
I started racing a Honda trx70 when I was five years old. I raced at a local circle track on Saturday nights. My dad used to race go karts, micro sprints, and quads at the same track.
And you've raced a little of everything from sport quads to 4x4 and bikes as well?
Yes, started racing local XC races in 2008. I have raced XC ever since. I raced 7 years on the sport side. I race my dirt bike for fun and for cross training.
Out of all of those, which do you feel to be the most challenging for you and which do you have the most fun on?
They are all challenging. I just love racing.
What brought you to the 4x4 side?
I went to Ironman in 2005 for the first time and watched the 4x4's. I've wanted to race one since then.
What makes racing a 4x4 so much different than a sport quad?
Its basically the same. It takes a little different riding style to handle the weight and power difference. A lot of people cant believe we can go as fast as we do on that big of machine.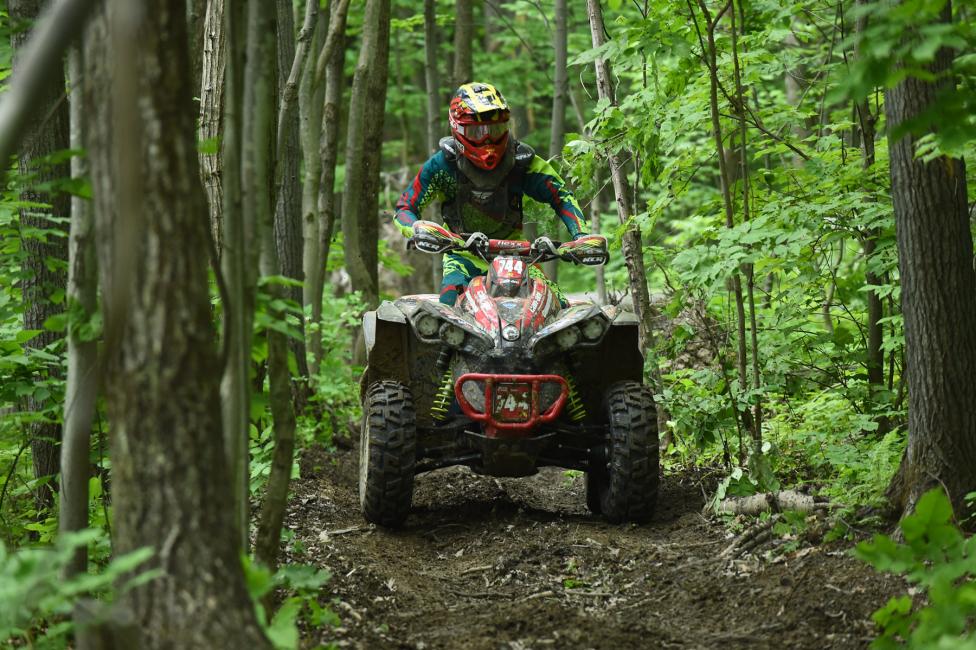 You've had an excellent season so far! Tell us how that's been going.
Everything has been going great. Way above our expectations for the year. I really enjoy racing this class!
At the beginning of the season did you expect to be beating out the 4x4 Pro regulars in your first full season in the class?
I really didn't know what to expect. I came into this year to learn and build from it. I wanted to set the bar high and add a new speed to the class. I feel like we achieved our goal so far. In my opinion this is one of the most competitive classes in GNCC. Any racer could win at any event.
Obviously you're hoping for the title, but what else do you want to accomplish in these final rounds?
Yes definitely looking to win the Championship. I'm always looking to push myself to do better but also looking to finish the rest of the year on the podium.
Do you have plans for next year yet?
The tentative plan is to run GNCC 4x4 Pro again for 2017.
What are your goals for 2017?
To compete for wins and make a run for a championship.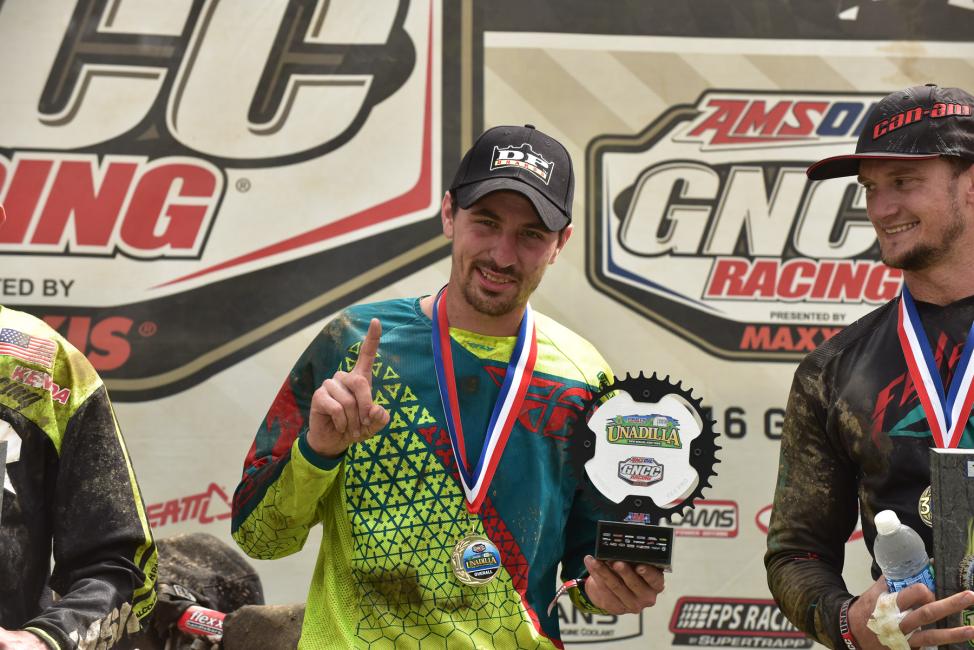 Alright, before we wrap this up, who would you like to thank?
I'd like to thank my parents if it wasn't for them I couldn't be where I am today. My fiance Samantha for always being there, and supporting my racing addiction. I would like to thank all my family and friends for all their support. All our sponsors for 2016. CUNNINGHAM RACING, CAN-AM, SPIDER-GRAPHIX, GOLDSPEED, BNR MOTORSPORTS, FLY RACING, HMF EXHAUST, MZM PERFORMANCE ATV, CECCO RACING, FASST COMPANY, SUPER ATV, OUTERWEARS, STACY MUNDY PHOTOGRAPHY, DP BRAKES, KCR, PADDACKS TRANSPORT SERVICE, H&H CONSTRUCTION, DECATUR COUNTY FARMERS MUTUAL, J&M ATV, GONE ROGUE POWERSPORTS, WPS, AUTOMATIC DISTRIBUTORS, SPIDER GRIPS, FOX SHOCKS, IQ EQUIPMENT, S3 POWERSPORTS, TOP THE PODIUM, RACE READY DESIGNS.