Kayla Bolton
Powersport Grafx Offers Special Discount to GNCC Racers
Tuesday, January 13, 2015 | 1:05 PM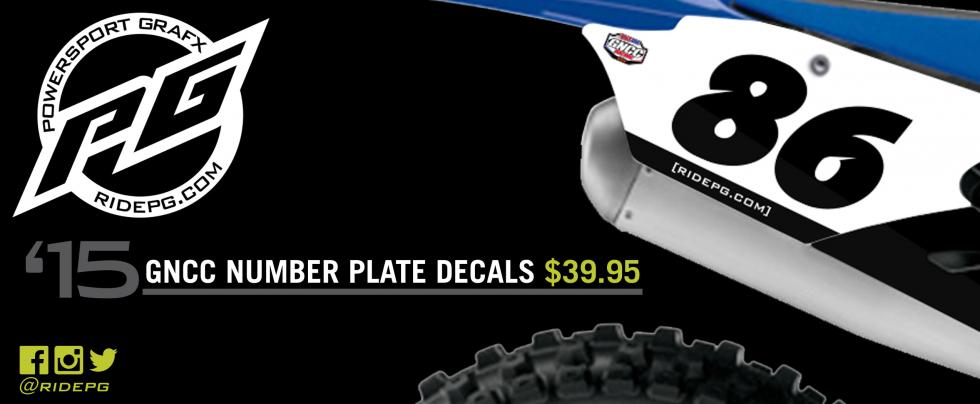 Powersport Grafx (www.ridepg.com) is proud to celebrate its 12th year of supporting the AMSOIL Grand National Cross Country Series presented by Maxxis, an AMA National Championship.
We enjoy being a part of this great sport, and give back to the sport as much as possible. We continue to produce innovative products while using cutting edge technology. Our goal is to offer the highest level of customer service by delivering quality product quickly. RidePG's success is owed to our customers – you, the racer!
We would like to remind all GNCC riders they receive a discount. Use coupon code "GNCC" to receive your racer discount on all orders. Pre-printed number plates ordered by 11 a.m. EST will ship the same day!
We look forward to seeing everyone in Florida!
Contact Powersport Grafx
Phone: 800-903-6764
Email: [email protected]
Follow PG on Facebook, Twitter & Instagram