Jason Weigandt
Tuesday Toolbox: Bill Ballance
Tuesday, November 11, 2008 | 12:00 AM
He's the man. He's the legend. He may be the best to ever do what he does. He's Bill Ballance, and he's now a nine-time GNCC Champion. How does Bill do it year after year? How does he keep the fire burning? And when will it ever stop? We sat down with the champ at the season-finale at the Ironman to get some insight.
Interview by Jason Weigandt
Photos by Jason Hooper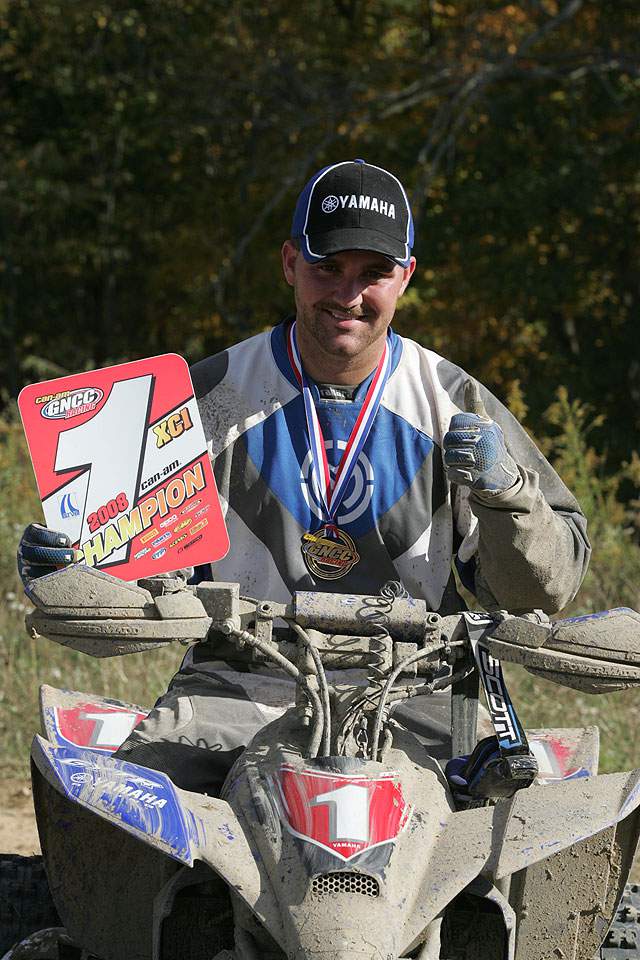 Bill Ballance.

Okay Bill, what's it like winning nine?
It's pretty cool. It's a dream--I feel like I'm living a dream, and I am. The sport's growing, we have great support from Yamaha, and the number of people here at this Ironman event, it's just awesome. From when I started 15 years ago it's a whole different ball game. To be a nine-time champ, it feels great
This year you said you would have more fun. Has it been a fun year for you?
It has...here in the last couple of days. We got off to a rough start and then the fire started burning a bit, we wanted to get some wins and get back in the championship battle. Turns out that relaxing and having fun wasn't as fun as I thought it would be. We had some tough times, had some injuries, but we were able to overcome that and get this title early. Now we get to race Ironman and just hold this thing wide open and see what happens. This is fun.
Do you ever get sick of it?
No. I've never reached the point yet where I didn't want to train, didn't want to ride or didn't want to go race. It has never left me, I feel just as hungry to win this race as I ever have. Even after winning a ninth championship. Some people would say this race doesn't matter, but I want to win just as bad as anybody out there. And if my body will let me, I want to keep racing as long as that desire is there.
What's the environment like in GNCC nowadays compared to where it once was?
It's really changed a lot in numbers. There's a lot more people at a race now, but what's pretty cool is, they're still the same. Still a bunch of humble people, everybody will help anyone with anything. Everyone is down to earth, so it's a great atmosphere. But with the numbers, the amount of people here, we get a lot more support to go racing, and that's good.
What's it like to have a production quad you can race? That's a big difference from just a few years ago.
Yeah, years ago we had to build these bikes up from scratch using one person's frame, another person's a-arms, it was just a completely custom built machine. You know today, anybody can come out here with minimal modifications and be competitive, just an exhaust pipe and a few small things. That's pretty awesome. Now we have a new '09 Yamaha that's coming out. It's coming toward the end of my career, I guess, but it's still giving me the hunger to go out and race on it. The hunger they have to keep evolving and making products better is pretty amazing, and the drive in the market that is pushing the companies to make these products better is great too. So being with a factory team like Yamaha, it's been a great spotlight on my career. It's a huge, huge difference.

Bad luck? Heart? Determination? Bill dug deepest when he carried his machine across the finish line at Unadilla.
And the production machines hold up. What kind of torture do you really put these machines through?
We do put these things through a gob of torture in these GNCCs. The tracks differ from high speed sand whoops and super hot temperatures to somewhere on a mountain where you're climbing over boulders, or driving through the deep mud holes. We put them through a lot. But surprisingly, with some small changes, they hold up well. You run some skid plates, and we use Tire Balls in the pro class so we don't have to worry about flats. But this year, we had a DNF in Georgia, and that was the first one we've had in four years. These machines hold up exceptionally well.
How much input did you have in this new quad?
It's pretty awesome. We had some input to Japan, we worked with them for the last year and a half. They incorporated some of those changes, with frame geometry changes, a different motor package, we told them what we needed and what we learned from racing. It's evolved a whole lot. It's evolved a lot from the model I raced this year. I've only been riding on one for two weeks, and it's already performing better than what I rode this year. We're just not quite ready to race it today, but you'll see it in Florida, and it's going to be good.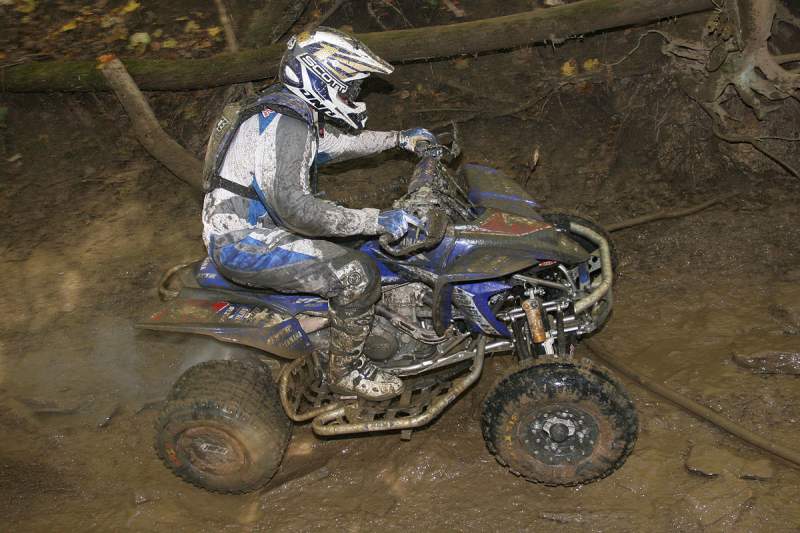 The competition may now be able to match Bill's speed, but not his ability to score strong finishes in every condition imaginable.
Can you win a tenth in 2009?
Well I sure hope to. Just going out and try to dig deep and make it ten. After that I think I might back it down a bit and maybe show up to events wearing a Yamaha hat, hanging out and being part of the crowd, maybe just racing here and there, having fun, and running the team. But first, we're focusing on getting number ten.
You're saying it right now, that 2009 could be the last championship run?
Yeah it could be. That's the way I feel right now, at least. But I've felt that way before and thought maybe I could just get one more, then it turned out I could keep on going, and next things we know, here I go all over again. But right now the plan is to go after one more year real hard, and then after that in 2010, do some races around the country, a few GNCCs, and just work with the younger riders to try to keep Yamaha as a winning team. I hope to stay with Yamaha for a long time, and stay with this sport. I love the sport and it's great to see it growing so much, I want to remain a part of it forever.
What about Knight racing an ATV?
I think it's pretty cool for the bike champ to come race us here, and try something different. It's interesting for the bike guys and it's interesting for us. The guy tears it up, there's no doubt, he ended his season two races early, and he's been almost untouchable on the bikes. So for him to race pro class with us is good.
Well from everyone at Racer Productions, congrats on another title, Bill. See you at the banquet.
Thanks!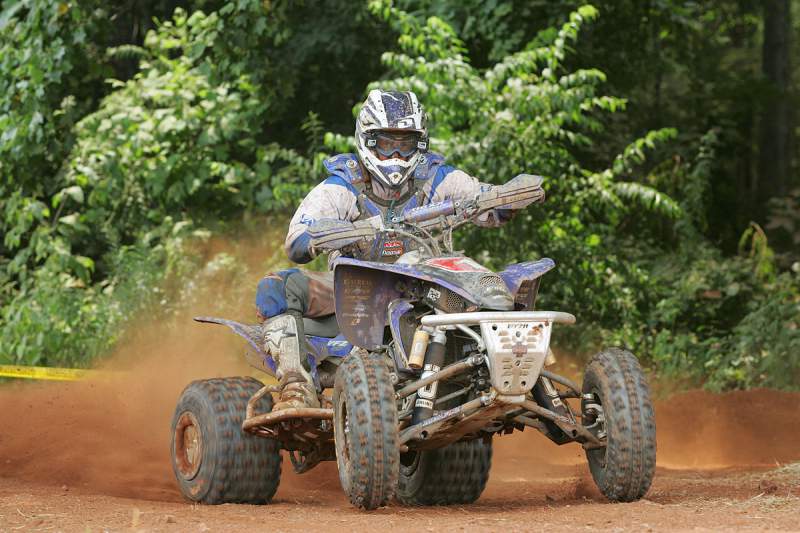 It's been a decade of Ballance. Can it continue.