Golf Benefit Scheduled for Snowshoe Weekend
Time
Monday, September 8, 2008 | 12:00 AM
Raven Golf Outing To Benefit RiderDown Foundation Kicks off GNCC Race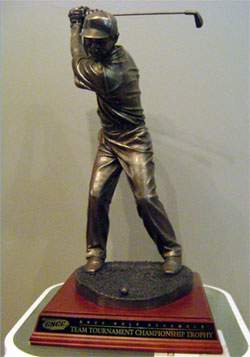 SNOWSHOE, W. Va. -- Racer Productions announced today that it's sponsoring a golf tournament on Friday, September 12 at the world-renowned Raven Golf Club at Snowshoe Mountain. The tournament, which benefits the RiderDown Foundation, is part of the Moose Racing Can-Am GNCC weekend at Snowshoe Mountain, which is scheduled for Saturday, September 13 and Sunday, September 14.
"We're pleased to be able to help support the RiderDown Foundation during the Snowshoe weekend," said Event Director Tim Cotter. "Rider Down's diligent work has helped many racers and their families recover from injuries and associated medical costs.
"We've already had several riders and team managers register for the event," added Cotter. "The event will certainly be an appropriate way to kick of the Snowshoe GNCC."
The Raven Golf Club features one of the top-20 courses in the United States and has received accolades from well-known golfing and travel publications. The picturesque course is nestled in the mountains surrounding the Snowshoe Resort and features plenty of elevation change, elevated tee boxes and much more.
The event cost is $75, which includes greens fees, a golf cart and a light lunch following the event. A 10 a.m. shotgun start is scheduled. Please email Stephani McIntyre for more information or to register.
About RiderDown Foundation:
RiderDown Foundation is a non-profit organization dedicated to helping responsible off road motorcyclists and ATV racers who have been injured while riding. Proceeds are used to provide assistance to the riders and their families when faced with medical expenses and related issues. For more information, please visit www.riderdown.org.