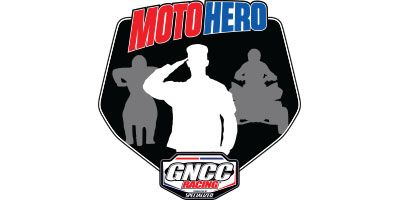 "GNCC Racing is proud to bring a Moto Hero to each round of the series. Racers, fans and industry personnel are welcome to nominate themselves or someone they know for this prestigious honor, who is either currently serving in the military, retired from the military, or is a first or former first responder. A new GNCC Moto Hero will be recognized at each event and will receive the official Moto Hero plate and a FREE set of Greenball's premium light truck Kanati brand tires valued over $1,000!
To nominate a Moto Hero for an upcoming 2020 GNCC event, please complete the quick application below.
From the entire GNCC Racing Nation, "Thank you" to all nominees for your service!"