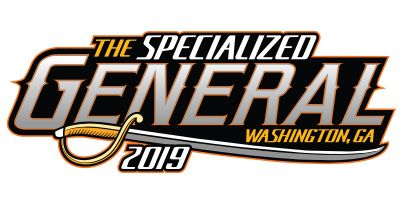 Admission:
$20 Adult (12+)
$10 Kids (6-11)
5 & under free
2019 Camping Fees:
$15/night for primitive camping; Shower house is located on property.
$130/weekend for hookup camping (includes water, power & sewage).
- Please call (762) 994-6721 to reserve your Camper Hookup spot! Campers may begin to enter the facility on Thursday, March 14 at 4 p.m.
- If you are planning on arriving before Thursday, please call. Daily fees will apply.
Special Information:
Friday Night Family Movie
Friday 6pm Micro Track Walk - meet at starting line for Team Faith chaperoned track walk. Snacks provided
Round 1 - Specialized Turbo eMTB GNCC National Championship
Pro Row Party 11 - 11:30 am: Saturday - ATV Pro Row / Sunday - Bike Pro Row.
Saturday Evening Live Music: Family friendly music.
Saturday Night Supercross Viewing Party
Saturday 6pm -Dodgeball at Team Faith tent on Vendor Row
Saturday 7pm - Non-denominational chapel service at Team Faith tent on Vendor Row
This event is co-sanctioned with our friends at the Southeastern Enduro and Trail Riders Association (SETRA).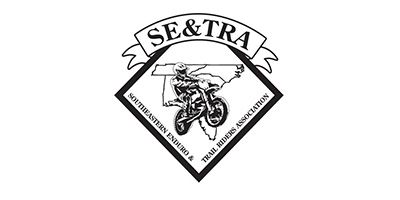 Southeastern Enduro and Trail Riders Association
Contact: Chris Doran
Series Est. 1973 - 46th year
3rd year as a co-sanctioned partner
setra.org/
After a couple of years off, The General returned to the GNCC schedule in 2018. This course was a favorite among GNCC regulars and the local Georgia racers alike with its mix of both fast paced, flowing trail and some tight, twisty single-track trail as well. The Aonia Pass Motocross facility is also incorporated into the course but if you're not a high flyer, don't worry as the track is typically tamed down a bit for GNCC.
The soil here is exactly what you would expect from Georgia. It's full of red clay that can get hard packed and rough when it's dry, or slick and rutted when it's wet. The course also tends to get a bit on the rough side in places, so make sure you have your suspension dialed in for this round. We hope that a couple of years off will help bring a fresh approach to the track layout for The General, so expect a slightly different course from the past but some of the popular sections of the previous course will be added back in as well. Overall, a return to The General will prove to be a great addition back to the GNCC schedule and one event that you don't want to miss.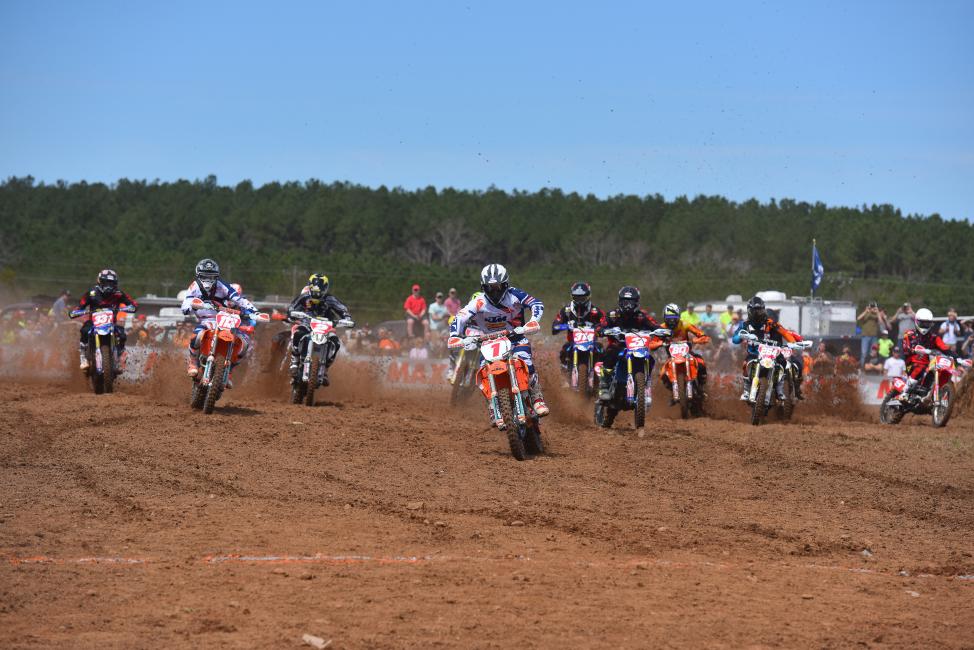 Things to do:
Shopping
• 2 West Antiques (antiques & collectibles) - 2 West Robert Toombs Avenue, Washington, GA 30673
• Sisters 2 Antiques (antiques and collectibles) - 20 West Square, Washington, GA 30673
• Bee Southern (charming boutique) - 10 East Robert Toombs Avenue, Washington, GA 30673
Dine
• The Square Cafe (sweet & savory treats; light lunch options; great coffee) - 22 West Square, Washington, GA 30673
• The Hot Box (food truck experience in outdoor cafe setting) - 20R West Robert Toombs Avenue Washington, GA 30673
Historical
• The Fitzpatrick Hotel (fully restored, historic hotel) - 16 West Square, Washington, GA 30673
• The Washington Historical Museum (Tours Tuesday - Saturday) - 308 East Robert Toombs Avenue, Washington, GA 30673
• The Mary Willis Library (Open Monday - Saturday) - 204 East Liberty Street, Washington, GA 30673
• Robert Toombs House (Tours Tuesday - Saturday) - 216 East Robert Toombs Avenue, Washington, GA 30673