Jared Bolton
Time
Friday, September 4, 2020 | 11:45 AM
Welcome to Quick Fill.
It's almost time to get back into the swing of racing! This time next week we'll be gathering at the Summit Bechtel Reserve for The Mountaineer GNCC, and it sounds like there's a lot of you excited for the return of GNCC Racing. Actually, I'm sure there are some folks who are even just excited for the return of Quick Fill. Yes, it's been a little bit since we've put one of these together because, well, the past month has been a whirlwind of happenings on our end.
To give a brief recap, we headed to Loretta Lynn's for the Amateur National, as usual, a week prior to the start of the event (or two weeks for some of the crew!). We got through that week, the race week, and then the following week leading up to the opening round of Pro Motocross. For the first time ever, Pro Motocross raced at Loretta Lynn's and it even served as the opening round of the series… Scratch that, it was the opening two rounds! Yes, once everyone had converged on the facility, round two was changed from Washougal out in Washington to another Loretta's round due to new restrictions put in place in Washington.
From there, we cleaned up Loretta's for the year and made the trip up to Ironman for round three of Pro Motocross. We ran that, then cleaned up Ironman and finally headed back to our home base in Morgantown, WV. When it was all said and done, a lot of this staff was gone for somewhere in the neighborhood of 35-45 days. Personally, I was in a rush to get home from Ironman because I was just about positive my grass was 3 feet high. Thankfully at some point my neighbor must have mowed for me because it wasn't too bad… But of course, it still needs to be mowed again. Bummer.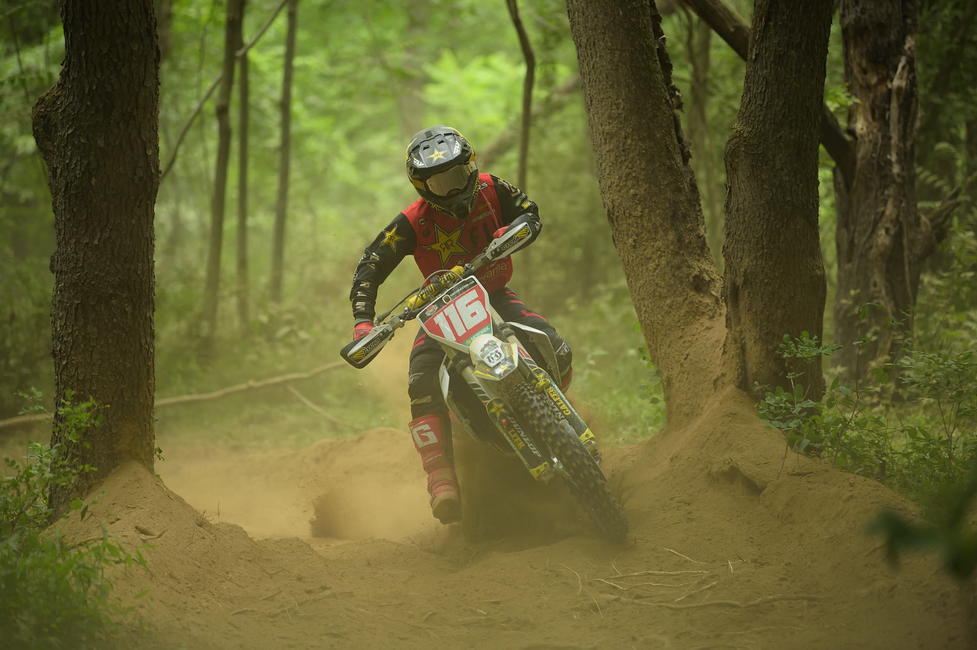 So, throughout this whole whirlwind month of being on the road each week I said "I'm going to write Quick Fill this week" and each week something would happen on Thursday and Friday to prevent it from happening. The following week I would say "I'm going to write Quick Fill early this week so it's ready for Thursday!" and then something would come up on Monday or Tuesday to prevent that from happening. Finally, we made it back and this week I said, "I'm going to have Quick Fill done on Thursday!" Guess what… Something happened.
On the way back from Ironman, one of our water trucks and equipment trailers broke down just outside of Saint Clairsville, OH. So, yesterday afternoon Jeff Russell and I drove out there to retrieve it. All in all, it should've taken just over three hours total. We picked the truck up, and I was following Jeff back to the interstate when he pulls over… "I don't think what they fixed was the issue…" So, we go back to the truck place and they take a look at it again. We get back on the road and make it one exit up the interstate. Jeff calls me… "Yeah, I'm taking it back…" We go back for a second time and have the mechanics pretty stumped as to what's going on.
Eventually Jeff decides to leave it again, and come back to pick up the trailer with the other water truck. By this point it's now after 5pm, and we still have to drive an hour and a half back to Morgantown. Oh, and to top it all off, I had driven to the office and had the truck keys in my pocket. That shouldn't be a big deal, but for those who aren't familiar with the GNCC staff, my wife and I both work here. So, she had to find a ride home from the office.
I know there are a lot of GNCC racers who own their own businesses, and I'm sure you folks have these kinds of stories as well. Yes, we're capable of putting on these huge events but we also end up going through the same kind of travel struggles that everyone else experiences as well. It's pretty rare that everything goes perfectly according to plan but in the end it all works out one way or another. Anyway, enough about this wild month we've all been through, and me making excuses for not having something for you to read each week, let's talk about what lies ahead!
Like I said earlier, it's almost time to get back to racing! The Mountaineer was a new event last season and it turned out to be really, really cool. This is a beautiful facility, and it's HUGE, coming in somewhere just under 12,000 acres. We only use a portion of that as the majority of the facility is developed for the Scout Camp that is home to the facility, but with a huge scouting camp means tons of room for parking and a lot of really nice restroom and shower facilities as well.
I'll have the full lowdown on the course next week but last year this turned out to be highly liked by those who rode it. It wasn't easy; there were lots of rocks and a few hillclimbs that made things pretty challenging but even with these tough spots there were plenty of lines to make it through and bottlenecks were virtually non-existent. This year promises more of the same and we're hoping to add a little more length to the course as well. Last year the overall length was a little on the short side but the slow and twisty course still helped to keep lap times right around where we want them.
There are a few things to make note of for this event. First, this is a campground so there is a camping fee of $20 for the weekend. If you plan to have a fire it must be in an elevated fire pit. No ground fires are permitted. Also, please do not bring firewood with you. The facility will be selling good firewood at a reasonable price. We'll have a few more details next week, but I'm hearing some rumblings that the facility may have a really cool off-track activity open, so stay tuned!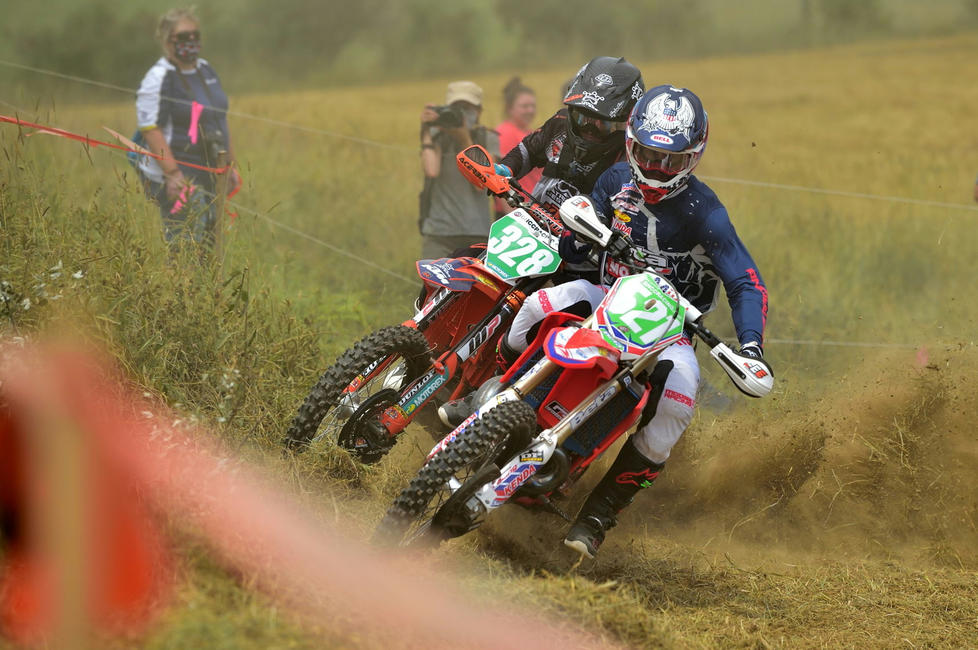 From there, we did have a change in the schedule. The Snowshoe event has been cancelled for 2020 and in its place we'll be heading back to Sunday Creek Raceway, home of The John Penton, for the Burr Oak GNCC. This event was originally called the "Burr Oaks GNCC" when it was added to the series in 1990 and was renamed to The John Penton in the early 2000s. This time when we head back, the Burr Oak name returns, which is pretty fitting as this event was held in September a number of times in the late 90s and early 2000s.
With this change, we do have a change in the Micro program. Originally, the Snowshoe event is NOT a Micro round due to the difficulty of the terrain. With the move to Sunday Creek, the Micro riders will be racing that event. However, this does not change the minimum amount of rounds for a micro rider to attend for series points. Additionally, the Micro race order has now been reversed with Micro bikes going first at 9:15AM on Saturday and Micro ATVs second at 10AM. You can view the full competition bulletin HERE.
Another cool news note this week is that KTM announced the return of their trackside support program for the remainder of the GNCC season. This is pretty cool and is a big help for KTM riders who may need some technical support or OEM parts. Check out the PR HERE.
Overall, it's looking to be a very exciting return to GNCC Racing and we're excited to get back into the swing of things and know a lot of you are as well! That's going to do it for this week's edition of Quick Fill. Next week we'll have a little teaser of what to expect on the track, and also what to expect from some of the pro classes. Until then, enjoy your weekend and we'll see you next week!