Lojaks Cycle Sales Open House Friday, April 14
Time
Thursday, April 18, 2019 | 4:30 PM
A message from our friends at Lojaks Cycle Sales: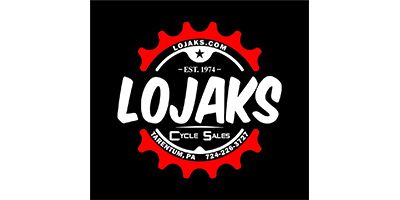 Lojaks Cycle Sales open house this Friday, April 19th!
We are welcoming everyone to our open house this Friday, April 19th 2019 from 12pm to 8pm. There will be food and drinks, special pricing on all our inventory, and door prizes from our distributors such as Yamaha, Husqvarna Motorcycles, Parts Unlimited, Tucker Rocky, and Western Power Sports.
Y108radio station will be here from 6pm to 7pm hanging out and doing a ticket drop for a pair of tickets to 25 lucky winners for the 8 Man Jam at Rivers Casino.
Location: Lojaks Cycle Sales, Inc. 9030 State Route 908 Tarentum PA 15084.
Phone: (724) 226-3727
Website: https://www.lojaks.com/