Rachel Gutish
Time
Tuesday, November 6, 2018 | 10:05 AM
Stemming from the grassroots of family racing, Wiseco has over 75 years experience manufacturing pistons, whether it be for fun, weekend riding, or professional racing. Wiseco is one of the few manufacturers forging pistons in the U.S., providing quality and performance you can trust. 
Click here
 to see the latest Tech Tips from Wiseco.
Ben Kelley was last interviewed back in March, between the first and second round of the series. He had quite the battle with reigning XC2 Champion Josh Toth at round one, and then at round two in Florida, after another close race, Kelley finally took home his first XC2 win. At this point I suspected he was going to have a strong season, but I never would have guessed before the season was out he would not only have wrapped up his first National Championship, but also have been on the overall podium two times – very impressive when you're coming from a row behind!
GNCCRacing.com: Hey Ben, how's it going?
Ben Kelley: It's going good, thanks. I'm just now arriving in Chile with the rest of Team USA for this year's ISDE.
Glad you guys made it down there safe! I'm guessing you're pretty excited about wrapping up the XC2 Championship at Ironman last weekend?
Yes, I'm very happy to have won the XC2 championship this year! It was a long and tough season battling for with Josh [Toth] for the win every round. Working so hard for it made winning the championship really meaningful. This title especially means a lot to me since it is my first national title.
While the XC2 Championship is definitely an accomplishment, I think what's really caught everyone's eye is that string of overall podiums you had towards the end of the season. Any comments on that?
I had a very strong second half of the GNCC series – the last three rounds went really well, and I had my best rides ever. I think a lot of it had to do with getting good starts and being able to ride at my own pace from the start and push right from the beginning. It was such a surreal feeling to come from the second row and be passing XC1 guys that I've always looked up to. After I finished on the overall podium for the first time at Mason-Dixon, I knew I could do it again. So, it became a personal goal for myself to match or better that overall finish for the rest of the season.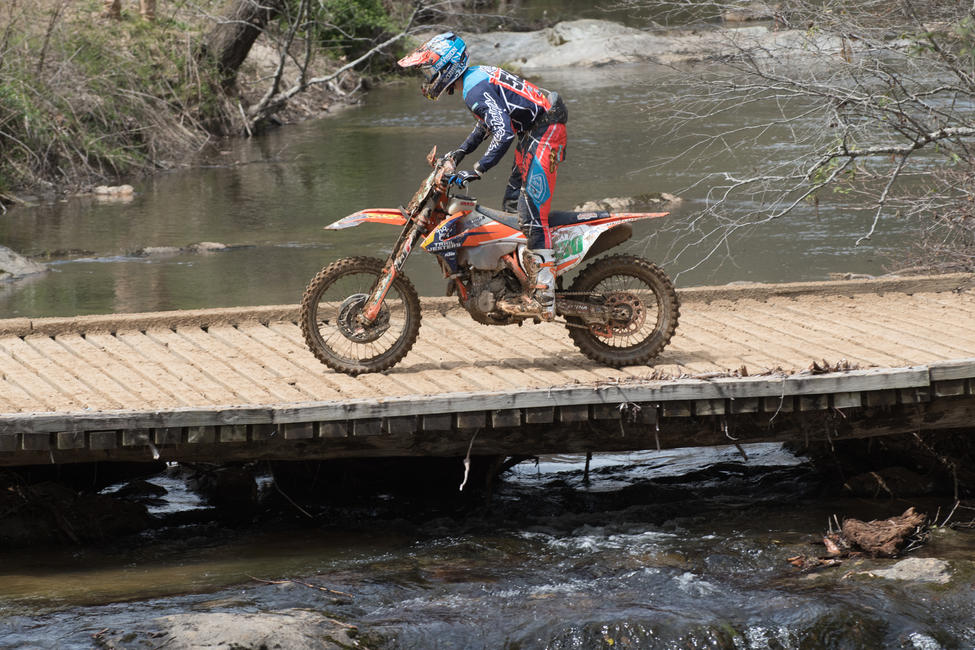 Back when I interviewed you in March, I thought you were going to have a pretty strong season. To be honest though, I wasn't expecting this … were you?
I had a really good off-season this past winter. I was fortunate enough to train down in Florida with Kailub [Russell] and Josh under the guidance of Charlie Mullins. I knew coming into the year that I was going to be a strong contender for the XC2 Championship. That was my goal for 2018. I do have to say that I surprised myself a little as well and have exceeded my expectations.
Backing up a bit, you mentioned earlier that you guys just made it to Chile today. What are you hoping for down in Vina del Mar?
Yeah, we just arrived on Monday. I am really motivated to do well at the ISDE this year as it is my first time being a part of the Junior World Trophy Team. In previous years I was always a club rider. I feel that between Grant [Baylor], Josh and myself we have a really strong Junior team this year. Hopefully we can all finish with some fast test times and bring home the trophy!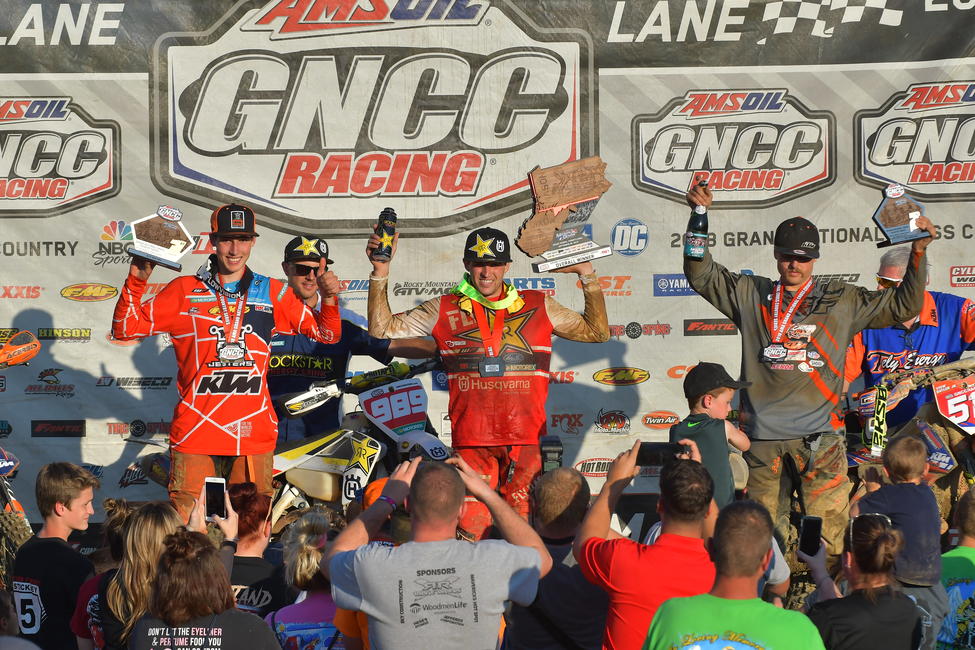 How does the strategy or training for being successful at the ISDE differ from that of winning GNCCs?
GNCC and ISDE are two very different types of racing. For GNCC you must focus on endurance to be able to ride hard for those long three-hour GNCC races, while for the ISDE you need to work more on pure sprint speed for the short special tests you'll encounter at Six Days.
Last time we talked, you said the racing accomplishment you were most proud of was your first overall in C2, which helped lead the Trail Jesters Club Team to a second overall in the Club division. After finishing on a GNCC overall podium and winning XC2, has that changed?
Winning the GNCC XC2 Championship is definitely my biggest racing accomplishment and what I am the proudest of. Like I said, it was a tough seasons battling for three hours straight at nearly every race this year. It is a long season and a lot of things can happen throughout the year, so it is hard to stay consistent enough to win a title.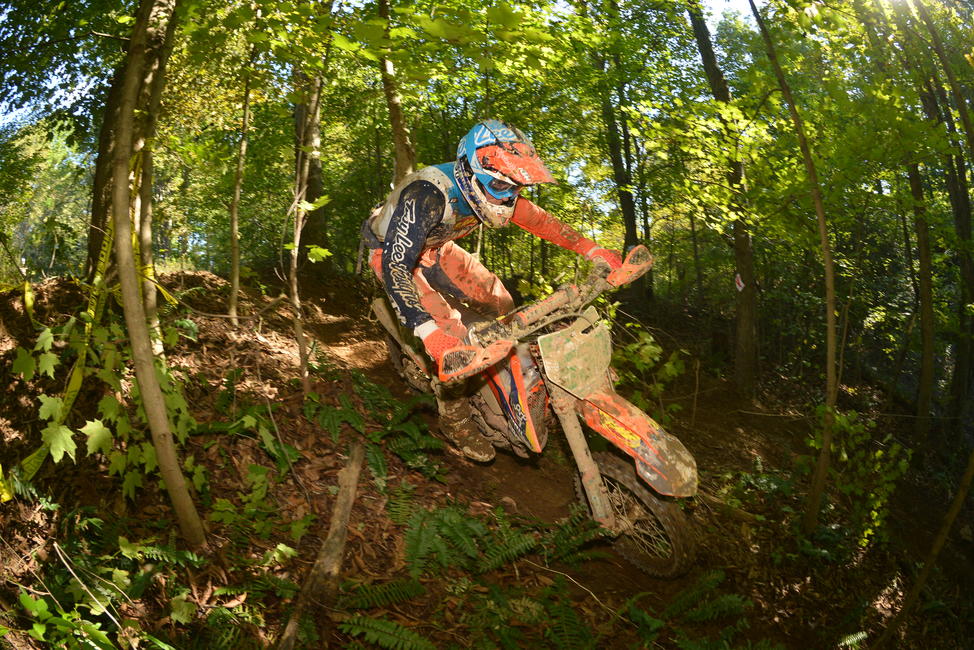 As far as your goals for the year are considered, you won XC2, were one spot out of the top three in the NEPG series, and it remains to be seen what will happen at the ISDE. All things considered, are you content with how your season has gone?
I am very happy with how my season has gone so far! I've shown that I can be a contender no matter what series I race. While I have definitely had my ups and downs this year, but overall it was a successful season.
I would have to agree with you there! So, what are your plans for the off-season? Will you be training with Josh, Kailub and Charlie again over the winter?
My plans are not set in stone yet for this off-season, but I do plan to train with those guys in Florida like we did last year, and have some fun along the way too.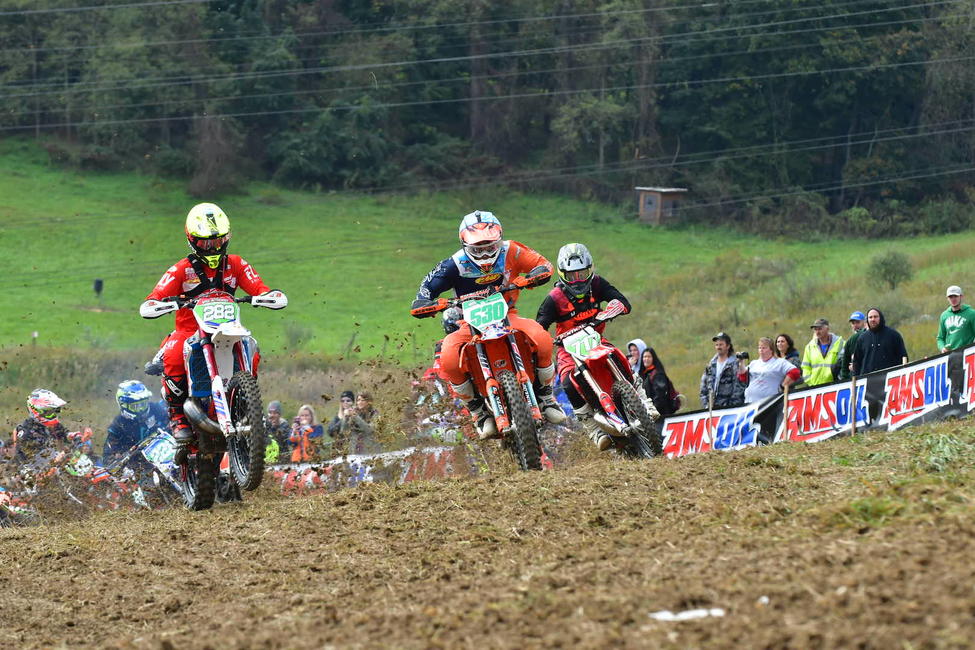 And what do you have lined up for next season?
I am happy to say that I will be back racing for the Trail Jesters KTM Racing Team for the 2019 season. I will compete in the XC2 class again in the GNCC series and try to defend my number one plate.
Thank you for taking the time to do this interview. It was a pleasure talking to you, and good luck in Chile next week and next season as well! Who would you like to thank?
I want to thank the whole Trail Jesters KTM racing team, FMF, Troy Lee Designs, Flow Vision Goggles, and all of my supporters for an amazing 2018 season. See you next year!