Walker Fowler Race Report: Mason-Dixon GNCC
Time
Monday, October 8, 2018 | 10:40 AM
After a three-month hiatus, racing resumed with round 11 of the 2018 AMSOIL Grand National Cross Country (GNCC) Series in Mount Morris, Pennsylvania. With heavy rain in the week leading up to the event, the course shaped up and boasted some large racer and spectator numbers.
Fowler got a great jump off the line and quickly put the nerves to rest as soon as the green flag waved. Unfortunately, Fowler's front wheel got bumped in the first turn and he got pushed wide and lost his front brakes just as the two-hour race was starting. When he crossed the holeshot line he was sitting just outside the top five and entered the woods in fourth. "I'm glad I was able to sneak around a few guys before entering the woods," said Fowler. "I knew I had a long day ahead of me without front brakes."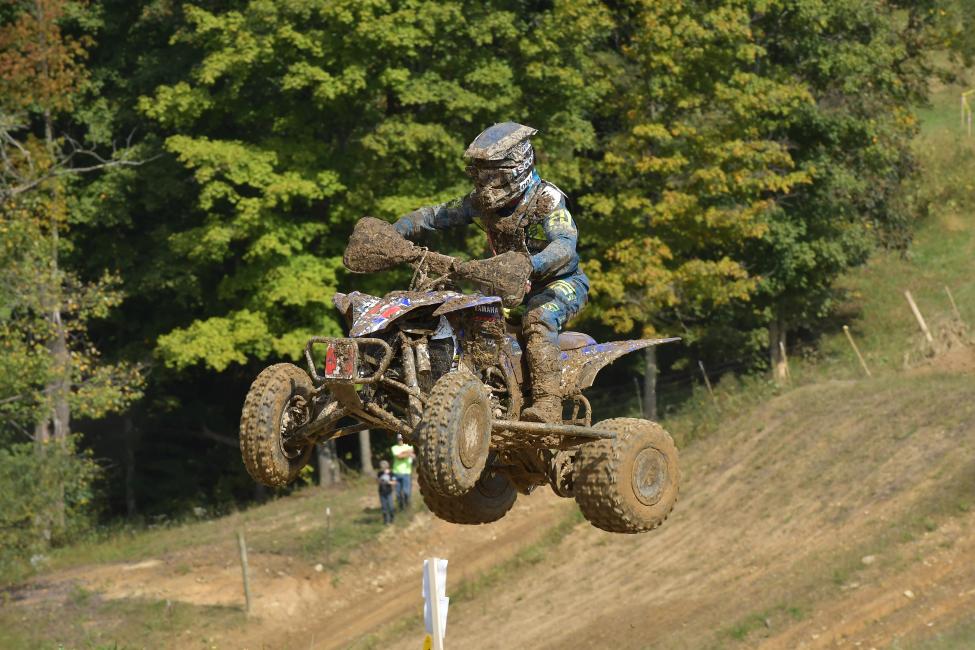 It wasn't long before Fowler began progressing through the field and was sitting in second. With heavy pressure from third place on his tail, Fowler picked up the pace and set his eyes on reaching the first place rider who had already began to stretch out his lead. Once he reached Cole Richardson, it was an all-out battle between the two Yamaha riders on the remaining three laps.
"I believe we swapped the lead four times each so there were 8 total passes," explained Fowler. "I feel I could have rode better with front brakes, but I worked with the situation I had and at the end of the day it just wasn't enough. I do know we put on a hell of a show for our fans and sponsors, and that's an important goal to reach too! I just want to say a big congrats to the whole Richardson family and team on their first career win!"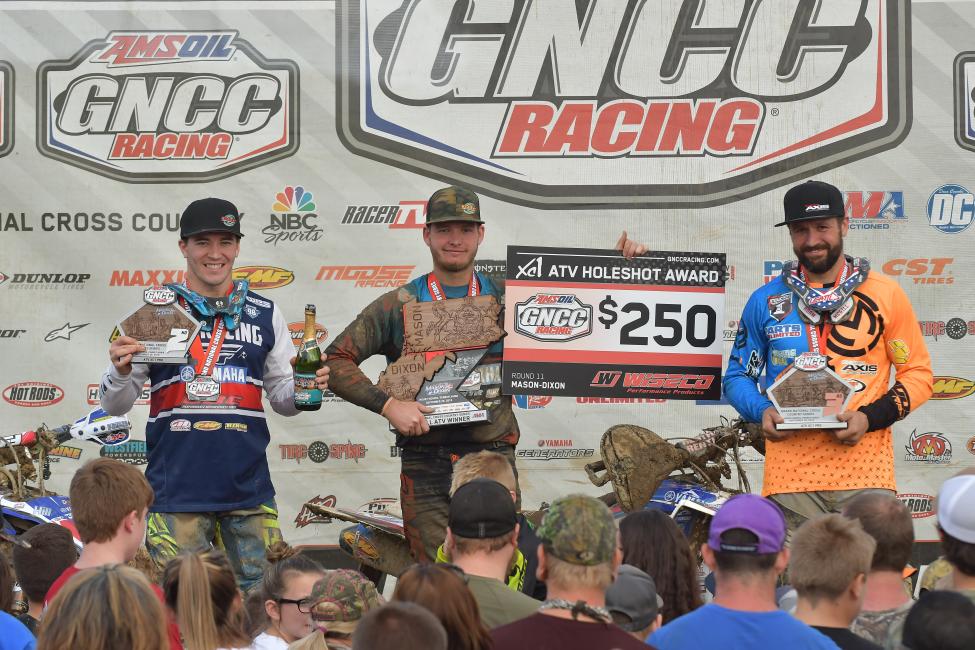 GNCC racing resumes in next weekend with the 18th Annual Powerline Park GNCC in St. Clairsville, Ohio. Even though Fowler is ready to return to the top spot on the ATV podium, he's even more excited to get back to UTV racing after over three months since the last race! Fowler will be charging to earn his second podium of the season.
Current WFR Team Results:
Walker Fowler - XC1 Open Pro - 1st overall
Walker Fowler - UXC1 Pro Turbo - 7th overall
Vickie Fowler - UTV Women - 3rd
2018 WFR Sponsors:
Yamaha | GBC Tires | FLY Racing | FMF | LSR | Moto-Xperts | Goldspeed | Tire Balls | Fasst Company | CV4 | Cycra | VP Racing Fuels | ODI Grips | Alpinestars | Fuel Customs | IMS | Antigravity Batteries | Works Connection | Waynesburg Yamaha | Weller Racing | Factory UTV | Scott Goggles | Atlas Brace | FOX Shox | Hill International Trucks | Hinson Clutch Components | SSi Decals | Precision | Vortex Ignitions | Moto Seat | DP Brakes | Cryo Heat | GYTR | Maxima Oils | Rocky Mountain ATV/MC