Jared Bolton
Time
Thursday, February 8, 2018 | 5:00 PM
AMSOIL is proud to present the new AMSOIL Garage for the 2018 GNCC Racing season. Located in the Finish Line Village apart of the KR4 Arrive-N-Ride team pit area, the AMSOIL Garage will be the one-stop-shop for all of your oil needs, as well as advice and assistance on minor repairs or installation. Staffed by professional mechanics and an AMSOIL dealer, stop by and visit the AMSOIL Garage at each of the 13 rounds of the GNCC season. 
Welcome to Quick Fill.
The off-season is winding down, as we're now just a hair over two weeks away from kicking off the 2018 GNCC Racing season. This continues to be an exciting time of year as guys are beginning to get their new graphics and gear ready to roll, so those little teasers begin to roll in as those guys share their fresh swag with the world. Racing is starting to come in full swing also as the AMA National Enduro Series kicked off last weekend in South Carolina. We'll have more on that later.
If you missed the press release this week, we're extremely excited to announce our new partnership Monster Energy as the official energy drink of GNCC Racing. This is a really cool deal because everyone knows that the famous Monster Energy claw is an instantly recognizable logo that is synonymous with just about any type of racing, and to have Monster Energy partner with GNCC Racing is a huge addition.
There are a couple of really cool additions that come along with this partnership. First, each GNCC Racing event will feature a new "Monster Mile" which will be reserved for the 1pm races and be a difficult section of the track. So be on the lookout because you never know what kind of fun obstacles we may throw your way! Equally exciting is that Monster Energy will be bringing exciting musical entertainment to three rounds in 2018; Camp Coker Bullet, Snowshoe and Ironman. Each concert will take place Saturday and of course, it's included in your regular weekend admission.
With this awesome announcement, and the potential to have some of the best racing in the history of GNCC Racing, the 2018 season is already promising to be huge. This is definitely one that you don't want to miss and we're getting really close to kicking it all off. Are you ready? It's going to be here before you know it!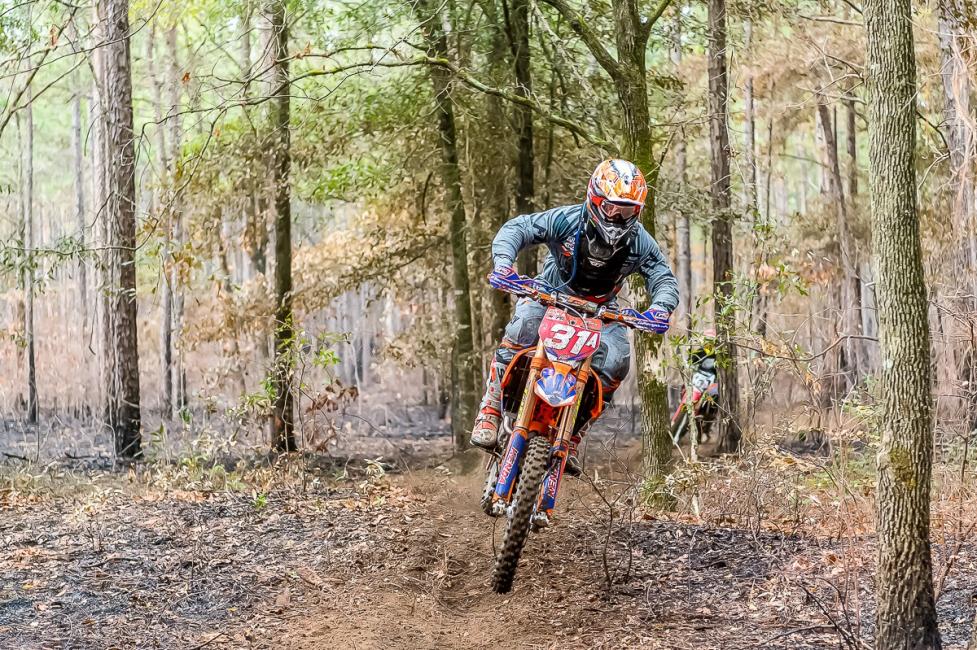 Stu Baylor Picks Up Where He Left Off! (Jared Bolton)
Last year saw one of the most successful seasons in quite some time for Steward Baylor. After claiming the first GNCC win of the season, he would go on to land six more GNCC podium finishes in 2017, and engage in a tight battle with Thad Duvall for the AMA National Enduro title. On the enduro side, Stu claimed four wins, three second place finishes and a pair of fourth places which would be good enough for him to claim the National Enduro championship. Last weekend, he would pick up exactly where he left off.
Sumter, South Carolina has played host to the opening round of the National Enduro championship quite a few times. While they occasionally take a break from the National Enduro schedule, Sumter stands out as one of the highest attended enduros of the season due in part to it being one of the first major events of the season. Steward Baylor always does exceptionally well at Sumter and this year was no different. However, he had to stay on top of his game as he had some serious contenders this year.
In section one, Stu would start strong early by claiming the test win just about seven seconds ahead of Thad Duvall and 14 seconds over Josh Toth. However, in section two it would be Toth turning it up as he was able to claim the test win Stu in second and Ben Kelley in third. Unfortunately for Thad Duvall, the third section would spell disaster, as a mechanical issue would end his day early. Stu claimed another test win with Toth and Kelley's times staying close. The fourth section would be a little different as they ventured into some sections of new trail and trail that hadn't been used in quite a few years.
While everything remained pretty tight like most of the trail at Sumter, this section got into some pine trees that had been logged previously and began growing back, so while the trail stayed a bit tight, the majority of it didn't have much tree cover and it just so happens that while it sprinkled on and off throughout the day, this section would be where the only period of hard rain would show it's face. It didn't make the course bad, but there were definitely some slippery spots in those pines and it made for a bit of a different challenge than what the guys had been experiencing throughout the first part of the day.
So, section four would see Stu claiming another win but Cory Buttrick wicked it up to finish second with Toth hanging tough in third. From there, they moved on toward section five, which would be a similar layout to last year. This time it would be Josh Toth claiming the test win with Trevor Bollinger second and Stu Baylor third. The sixth and final section would travel to the former site of the Burnt Gin Hare Scramble. That past couple of seasons they've moved the hare scramble to the SERMA Club grounds where the enduro is based. This is due to a bit of logging and burning off the undergrowth on this piece of property.
With that, it would make the sixth section a little more open in some areas and a few downed logs would add a little challenge in some places because by this point in the day, those logs with no bark had become a bit slick. Toth would once again claim the test win ahead of Stu Baylor, while Cory Buttrick would end up third. With these guys swapping positions so many times throughout the day, it was pretty hard to pick out a clear winner!
When all the times were added up, it would be Steward Baylor coming out on top with Josh Toth in second, just a mere 18 seconds behind. Ben Kelley would finish the day in third overall, just around 20 seconds ahead of Trevor Bollinger in fourth place. A tough start to the day for Cory Buttrick would leave him in a hole he spent the day trying to dig himself out of, but his efforts were good enough for fifth place. In the Pro 2 class, Ryder Lafferty claimed the class win ahead of Nathan Ferderer and local favorite, Zack Hayes.
So once again Sumter proved to be a heck of a race. This gives us a bit of a teaser of what some guys are going to look like rolling into Big Buck and if those guys ride anything like they did at Sumter, then we're definitely in for a treat!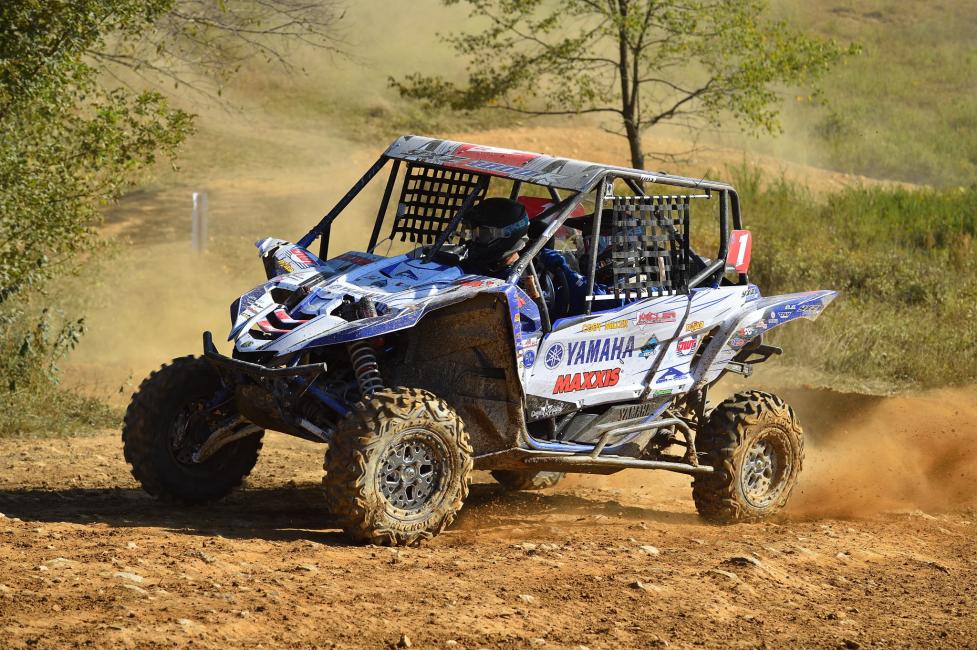 Weekly Updates (Chelsea Taylor)
Make sure to watch the GNCC Racing Instagram story today to catch up with the Coastal Racing team as they prepare for the season down in Florida. They have kept things fun and interesting for sure! We will also archive it for you to see in the story highlights section once it disappears.
Don't forget that the Rocky Mountain ATV/MC Fast Track Pre-Registration Program is now open! You can get yourself signed up for the first four rounds and earn $80 in Race Gas Cash! That's redeemable on the entire Rocky Mountain ATV/MC inventory and you can save each round's cash and use it together at the end of the season. It would be a nice chunk toward a new pair of boots or parts for a motor rebuild!
As you gather all your gear for the first race of the season make sure to check out the brand-new selection of Racecraft and Accuri goggle colorways by 100%. If you watch Supercross this weekend you can catch our very own Aaron Plessinger sporting the new line! Head over to www.ride100percent.com to get your new set of goggles!
Yamaha also announced their extended support of GNCC, where they will play a vital part in supporting the rapidly growing UTV portion of the series. The GNCC track crew will be equipped with 2018 Yamaha Grizzly ATVs to properly assist racers on the course, in addition to preparing each facility for race weekends. GNCC racers will also be able to test out the hottest Yamaha machines throughout the season through the demo ride program at three different rounds, starting with the opening round at Big Buck. Racer TV will also partner with Yamaha to produce the "Yamaha GNCC Racing Rewind" which will highlight the most intense UTV Racing action from each of the six UTV rounds.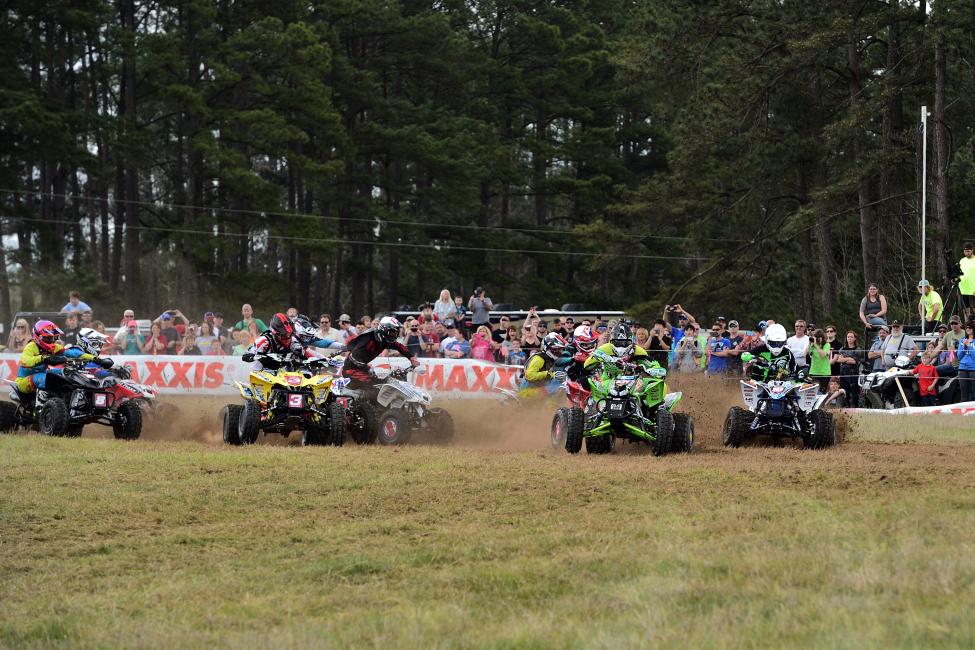 Fast Guys On Four Wheels (Jared Bolton)
Since the National Enduro opener is a "bike only" event, the ATV side has been a little bit quieter lately, but that doesn't mean those guys haven't been busy! A good chunk of those guys are continuing their pre-season training down south and if you watched Johnny Gallagher's "GNCC Instagram Takeover" a couple weeks ago, then you know those guys are hard at it riding, training, and of course finding the time to have some fun as well. The same can be said for the Coastal Racing boys, who have been taking over the GNCC Instagram today. What do these have in common? We'll, they've both been a group effort of ATV and Bike racers coming together to train.
In Johnny's takeover, we saw he and Chris Borich head to "Ranch Russell" to get some training in with Kailub Russell. This is good for all parties involved as it not only gives Johnny and Chris another primo place to ride, but it helps Kailub and his training partners by giving them similar terrain to ride on behind some ATV guys. We're seeing the same thing in the Coastal takeover as their bike and ATV riders are all riding together and will get the same kind of benefits.
This is really cool to see because it seems like there's so many folks out there who dislike the opposite discipline of what they ride. So, it's cool to see ATV and bike guys come together and show that they can get along. We all may ride different machines, but we all ride basically the same course and have the same goals, so we're not as different as people act!
So, what does all this training mean for the season? Well, on the ATV side it means that we're looking at some guys heading into the season taking things really serious. They better take it serious because if Walker Fowler comes into the 2018 season like he did 2017, then they all have their work cut out for themselves for sure. I talked about this a bit a few weeks ago, but we'll do a quick run down once again just as a refresher before round one…
While Walker will ultimately be the one all eyes are on, that puts a big target on his back and a number of guys will be hungry to claim wins of their own. Brycen Neal finished up the 2017 season second place overall, and has been close several times the past two seasons to breaking through for his first win. Jarrod McClure has a few wins to his credit already, and came close to adding another at Ironman last year until Walker made a last lap pass for the win. Then there are two perennial favorites; six-time champ Chris Borich and of course The Gator himself, Adam McGill. Both of these guys know what it takes to claim wins and both of them are hungry to return to the center of the podium.
On top of that, last year's XC2 Pro-Am champ Devon Feehan will be in the mix with the XC1 boys as well. With this depth of talent in the XC1 class, one has to wonder exactly how it will all play out. And a big question is, who will be the first to topple Walker? It's almost go time, are you ready to watch it all unfold?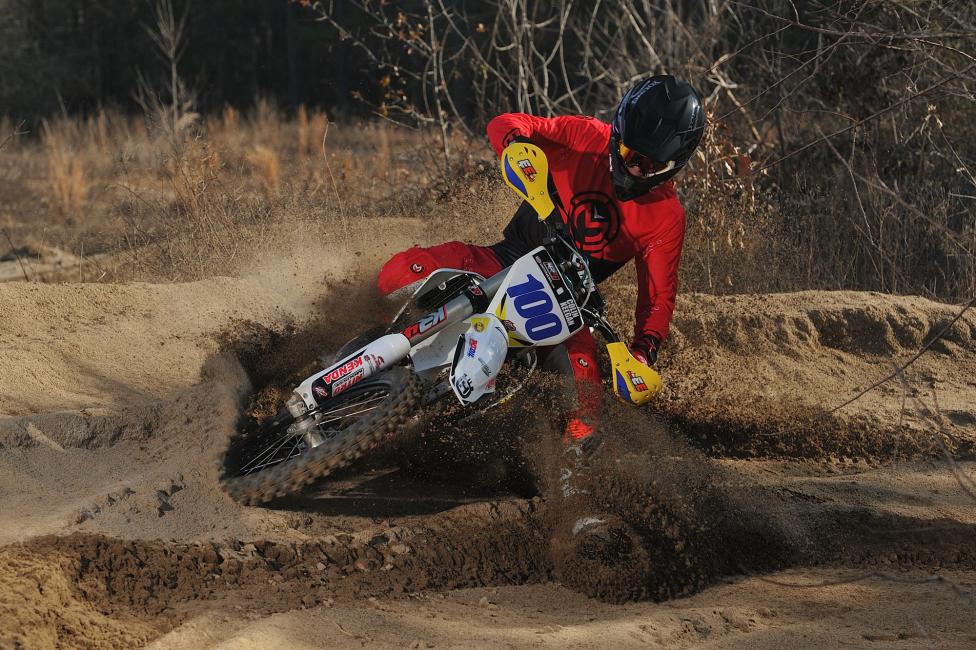 2018 KR4 Team Photoshoot! (Jared Bolton)
Our own Ken Hill has been down south getting in a little bit of pre-season shooting and he actually caught up with the KR4 folks as they prepare for the 2018 season at the GTR Complex in South Carolina. Check it out!