Jared Bolton
TimeThursday, July 13, 2017 | 12:15 PM
AMSOIL is proud to present the new AMSOIL Garage for the 2018 GNCC Racing season. Located in the Finish Line Village apart of the KR4 Arrive-N-Ride team pit area, the AMSOIL Garage will be the one-stop-shop for all of your oil needs, as well as advice and assistance on minor repairs or installation. Staffed by professional mechanics and an AMSOIL dealer, stop by and visit the AMSOIL Garage at each of the 13 rounds of the GNCC season. 
Welcome to Quick Fill.
Summer break is here! Although it wasn't the same time frame as originally planned, it seems to be a welcome break for some, while others are chomping at the bit to get back to racing. Of course, if you go anywhere outdoors on much of the east coast right now you'll probably be glad that we're not racing until things cool down a little! Of course, there's still plenty of opportunities to get in your racing fix throughout the summer break and we'll tell you about some of those as the break rolls on.
This week's edition of Quick Fill will end up being a little on the, well, "quick" side as Rodney is swamped this week taking care of some chores that have been pushed to the side before he heads to this weekend's ATV Motocross event at Unadilla. Chelsea is also swamped with other work, but she'll check in next with her weekly updates, and I just spent all morning out in the garage changing out a dirt bike sprocket that ended up being ten times harder than it should've been, so unless you want to read me rant on about that, I'll just discuss some GNCC-related racing info a little later.
We'll end the intro here this week and jump on into the Quick Fill goodies. Enjoy!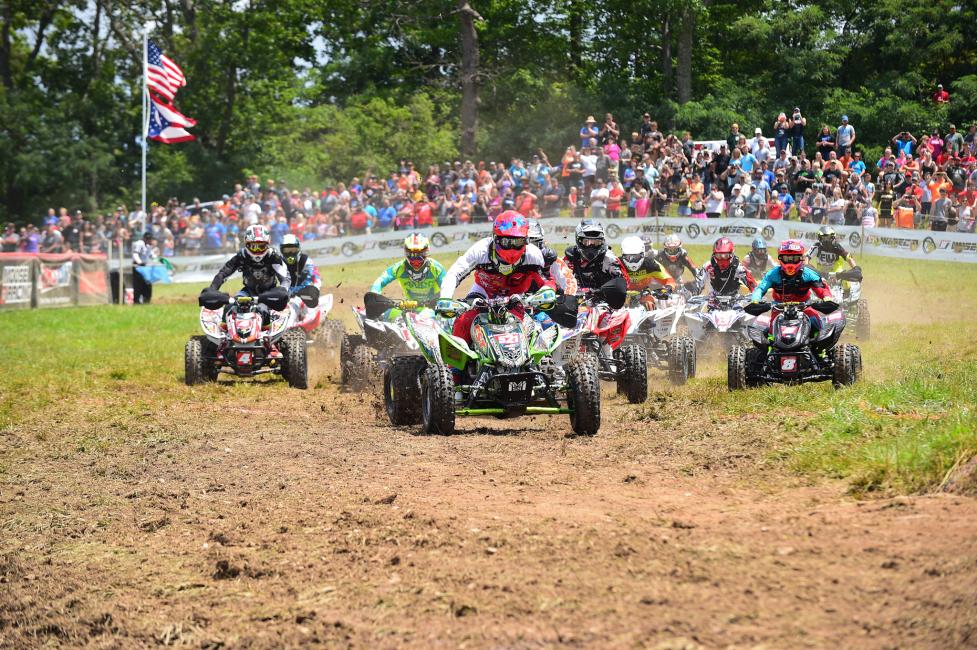 Weekly Updates (Chelsea Taylor)
Summer break is finally here for the GNCC Racing Nation and I admit it feels a little weird knowing there isn't a race after the John Penton. I'm such a creature of habit, that when we changed the schedule it just completely threw me for a loop! I'm still struggling to get back on schedule as its time to turn our attention to Loretta's, Pro Motocross and ATVMX.
Since I don't have to go to the Unadilla ATVMX race this weekend, I'm going to enjoy some time away from dirt bikes and ATV's in Pittsburgh. But if you can't get enough of racing, make sure to check out the WEXCR race this Saturday in Belpre, Ohio. Please note that all bikes and quads will race on Saturday, instead of the usual Sunday. For more information please click HERE.
If you're looking for a recap from this past weekend, the photo galleries and race reports are online for viewing. The video highlights from the pro races will be up soon! Also, we'd like to extend get well soon wishes to our sweep guy, Tim Coryea, who hurt his knee this weekend in Ohio.
That's all for the updates this weekend, enjoy your weekend off from GNCC Racing!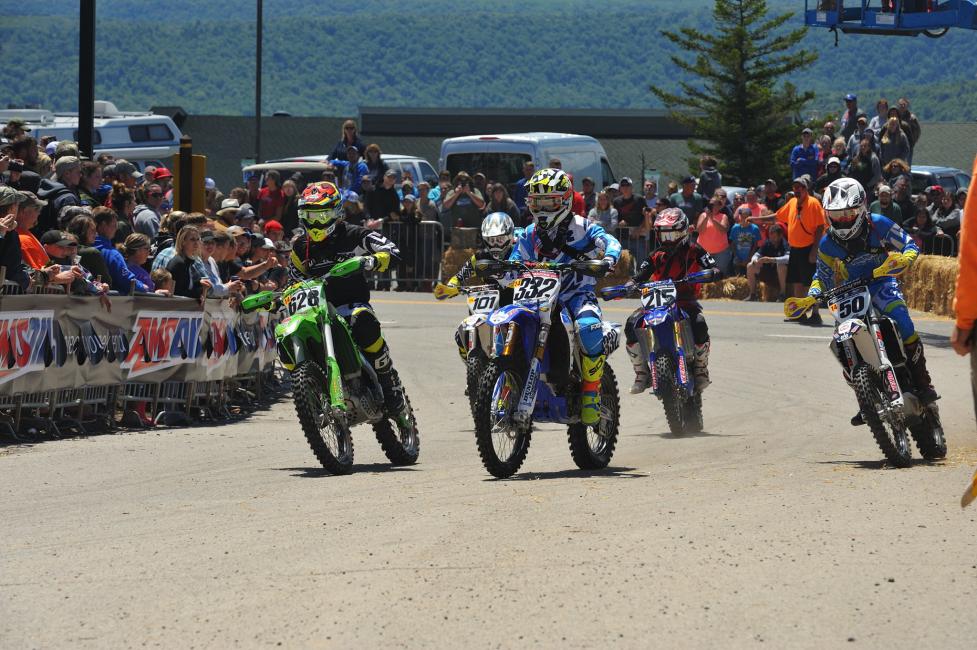 A-Class Action! (Jared Bolton)
Yesterday I saw a post on Facebook from multi-time Vet-A class champion, Joe Marsh, who shared an old screenshot of a Quick Fill contribution I made back in 2014 talking about some of the A classes. That inspired me to take a look at what's currently going on in those A classes on the bike side and show those guys some love again!
Looking through those A ranks, there's some pretty close battles all over! In no particular order, we'll start with the Open A class where there's a solid five riders who are all gunning for the class title. Currently Levi Keller leads the way with an eight-point lead over Ben Parsons, who sits just one point ahead of third place rider, Evan Earl. Yes, Evan is the son of the "Southeast Legend" Vance Earl, so speed runs in the family! Even more interesting is that there's a tie for fourth place, just two points behind Evan. Brady Myers and Cope Beckert sit tied heading into the summer break, which could make for an interesting battle when we return to action!
The 250 A class has been pretty interesting this year as well. Jonathan Johnson holds the lead with three points over second place rider, Cody Barnes. These guys have swapped wins for the majority of the season, minus one win going to Jesse Ansley in his native Florida, but the rider coming on strong as of late is third place rider, Alex Teagarden who has came away with the win in the past two rounds. Some tough luck earlier in the season has set him back a bit in points, but with this momentum coming into summer break Alex could be a challenger when we roll into Unadilla!
Another close battle comes from the 200 A class. Cash Jacobs sits first with a six-point margin over Hunter Riemer in second. Just three more points back is Johnny Manera in third while fourth place rider Nathan Davis is just four more points behind him. These guys on the small-bore machines are proving to be some true up and comers but it's hard to pick a clear championship favorite!
Ryan Slopko currently holds the 4-Stroke A Lites lead but the man to beat is Cole "Trickle" Mattison. Slopko has been Mr. Consistent this season and holds a five-point lead with only one win this season. On the flip side, Cole has claimed seven wins but a DNF and an 11th place finish have put a damper on his points lead. However, if Cole can keep logging wins, he'll be sitting in good position when the four drops come into play!
Andrew Boggs, Sean Cunningham and Lucas Towery are the top three guys in the Junior A/B class this season with Boggs holding a seven-point lead over Cunningham but Cunningham's five wins are a strong reminder that he's tough to beat and much like the 4-Stroke A Lites class, things could change when the drops are added at the end of the season.
It comes as no surprise that Joe Marsh leads the Vet A class title hunt. Joe only has three wins so far this season but has been super consistent and holds a 21-point lead. Joe is showing why he's a four-time and defending Vet A champion in his "drive for five". However, his fellow competitors Sam Forrester and Jared Hoffman are strong competition as well as both of these guys have logged solid finishes throughout the season as well.
That brings us to the Senior A class where its none other than "Shotgun" Shawn Remington leading the way with a two-point lead over Jeffrey Odell. Odell has been strong this season, claiming five wins thus far but a DNF has put him back in second place at the moment. Of course, when the drops come into play, it could change the face of this title hunt!
All of these A class riders are solid competitors and have been keeping their respective class battles close all season. There's no doubt that it will be some great racing to watch unfold when the series returns in September. Stay tuned!
#ThrowbackThursday (Jared Bolton)
Since this week's edition of Quick Fill is a bit on the short side, we'll leave you with a cavalcade of throwback photos to check out! Enjoy!