Chelsea Taylor
TimeTuesday, February 14, 2017 | 5:00 PM
Brewer Cawley has established himself as someone to keep an eye on in the world of GNCC Racing. With his eyes set on claiming Top Amateur honors in 2017, we caught up with Brewer to find out more.
GNCCRacing.com: Hey Brewer. How's your Valentine's Day going?
Brewer Cawley: It's going good so far, just going to school and then heading to work and the gym!
How did you get started racing?
Well when I was four my best friend got a small dirt bike for his birthday and after that I was bugging my dad for one. He made a deal with me that when I could ride a bicycle without training wheels he would get me a dirt bike. It was the very next week when I had learned to ride a bike without training wheels. I ended up getting a PW-50 for Christmas in 2004, after that I was infested with dirt bikes and racing and ever since then I've been having the time of my life racing!
A couple weekends ago I took a trip down to Moto-Vated and ran into you. We ended up realizing we had quite a few mutual friends that I know through motocross. Have you ever raced motocross or just off-road racing?
Yeah, I started racing motocross when I was five-years-old and I switched over to hare scrambles in 2014 when I was 13.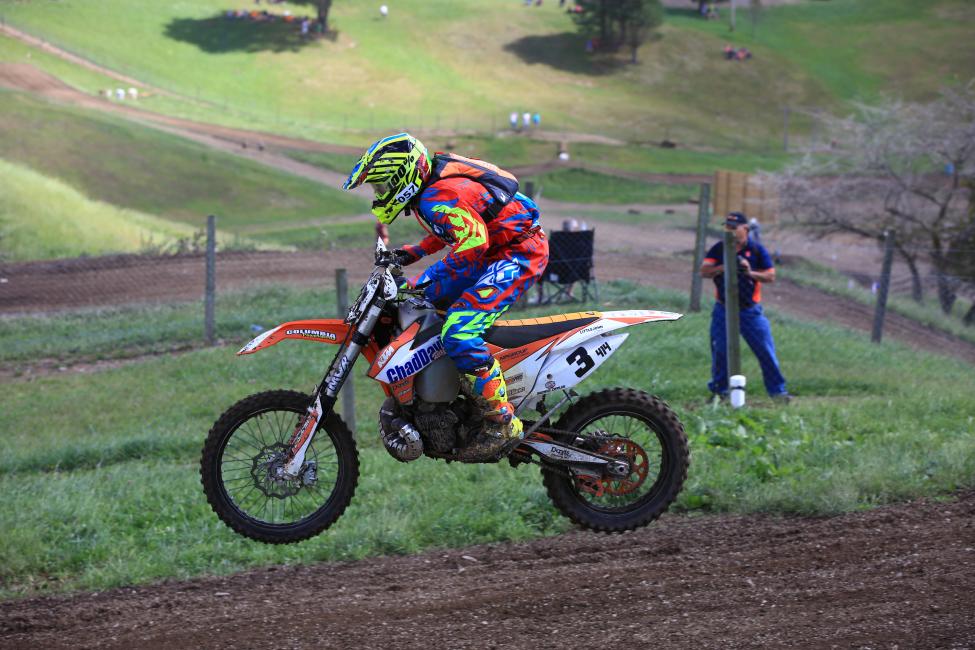 How did motocross treat you?
It went good,I had an awesome time racing motocross and ended up making it to Loretta's once on 50's and twice on 85's. As much as I loved motocross, I fell in love with off-road racing the first time I tried it!
(Editor's Note – See Brewer's Loretta's results HERE!)
Wow! That first race must have made a big impression. What makes you favor off-road racing?
I don't really know! I just love the atmosphere more and I love racing the long endurance races. It's more my style, but I think the thing I enjoy the most is that the people at all of the GNCC races are a lot nicer than people in motocross, or so it seems! I love being able to race and battle with my closest friends and then talk about it and laugh with each other after the races!
Looking back at your past results, you've moved up through the ranks fairly quickly. You finished sixth in your first year competing in an A division. What are your plans for 2017?
Last season was a huge jump for me going from B to A. I struggled getting used to the A class during the first half of the season, but the second half of the season everything seemed to turn around and I constantly improved in every race. My plan for 2017 is to just try my hardest and stay consistent throughout the year and hopefully get some top amateur awards!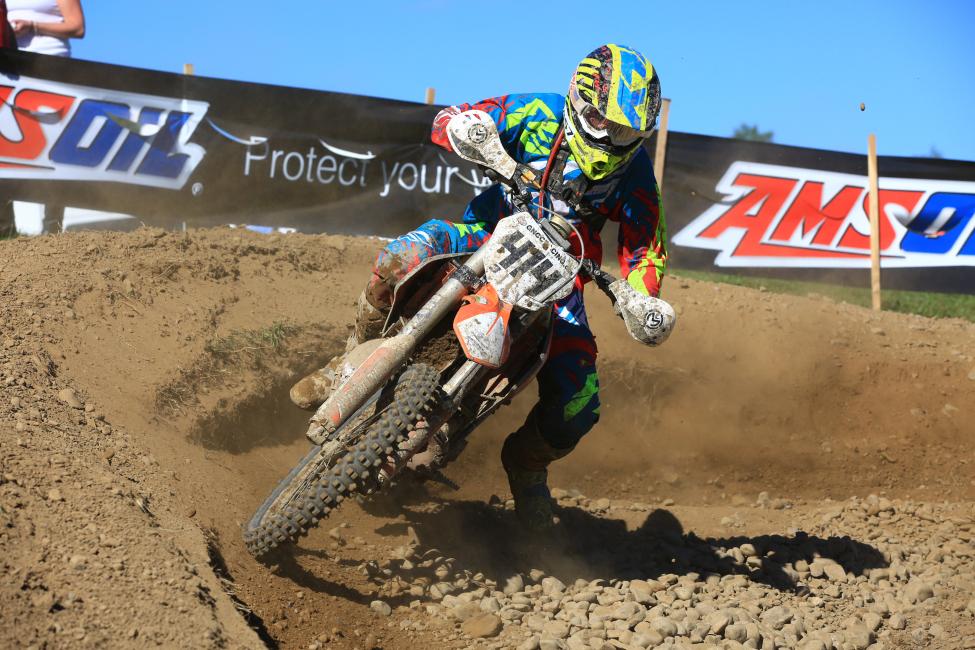 What have you been doing this winter to make sure your goals happen?
I have been training way more on and off the bike, I wake up and run before school and then workout in the evenings. I have also changed my ways of eating and created a healthier diet. Of course, I have been trying to ride at least once a week and all weekends. I want to be on the top step of the podium so bad!
How do you balance school, work and racing on such a competitive level?Throughout the week I just go to school and then train after as soon as I get out. I do my homework at night once I get back from the gym. I work on Tuesday's and Wednesday's after school so I just go to the gym after work and try my best to keep up with schoolwork throughout the week. Every week is busy, but I make it work!
What was your favorite memory from last season?
I had a very up and down season last year so my favorite memory would definitely have to be the whole weekend at the Ironman GNCC! That race is hands down my favorite because the dirt is so perfect and I finished the year off with my best finish! I ended up 2nd in 250 A and 23rd overall!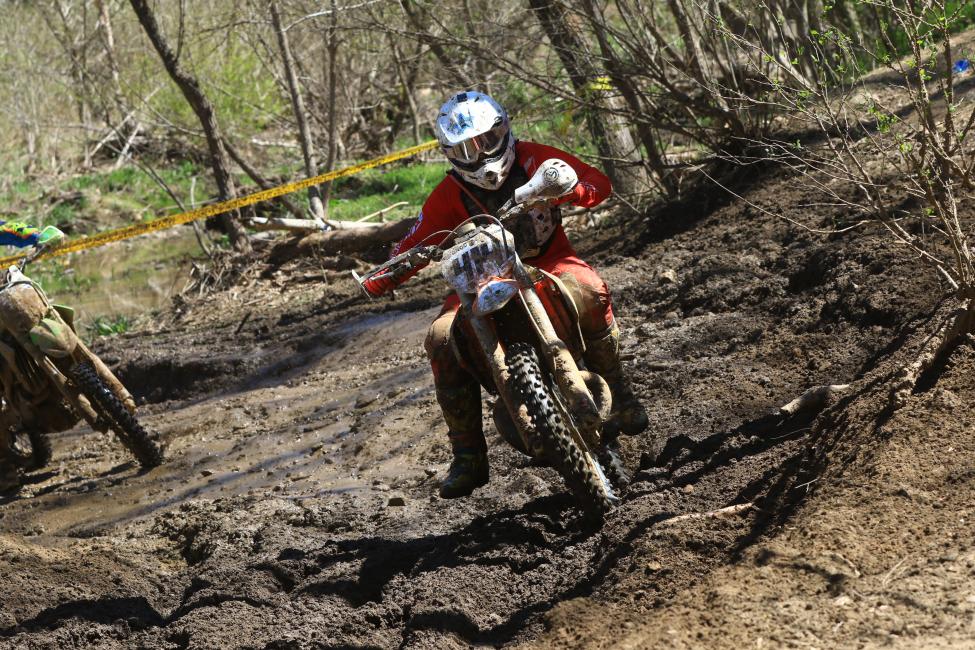 When you aren't riding, what's your favorite hobby?
I love to mountain bike and sometimes when I get the rare chance to be home home I like to cook!
Cooking – That's unique! What's your specialty?
That's a hard one for sure. I enjoy cooking a lot of things, but I would have to say my favorite is blackened pork chops with homemade mashed potatoes!
Of course, it wouldn't be an official Tuesday Toolbox if we didn't ask you about your sponsors. Who would you like to thank for backing your program?
I definitely couldn't be where I am now without everyone behind my back helping me out everyday! I'd like to thank Jesus Christ for keeping me safe all year, my dad for all of the time he spends working on my bikes and all the time he dedicates to me racing, Chad Davis racing for all of their help and support, Columbia Powersports for all of their help, Marc Hilton at Motovations Racing Suspension for his awesome suspension, Ape Graphics, FXR, my trainer Kollin and his wife Kirsten, Airgroup Freightliners, 100% Goggles, Acerbis, IMS Products, my mom and sister for their support and all of my friends that support me on and off the track!