TimeWednesday, March 6, 2013 | 5:00 PM
MORGANTOWN, W. Va. – The setting is all too familiar to four-time GNCC champ Chris Borich as he heads into Round 1 of the AMSOIL Grand National Cross Country Series with the number one plate in tow. On Sunday, Borich will attempt to fight off America's fastest XC ATV racers at the Moose Racing Westgate River Ranch GNCC, while the rest of the field prepares to dethrone the champ in 2013.
His closest pursuer in 2012, Ohio's Walker Fowler, returns to the front line this year aboard an all-new AmPro Yamaha team. As a rising star in the GNCC ranks, Fowler has chalked several wins throughout his career—including one win over Borich last season—but the young gun has found that beating the champ isn't an easy feat. It's also not one that Fowler plans to back away from any time soon.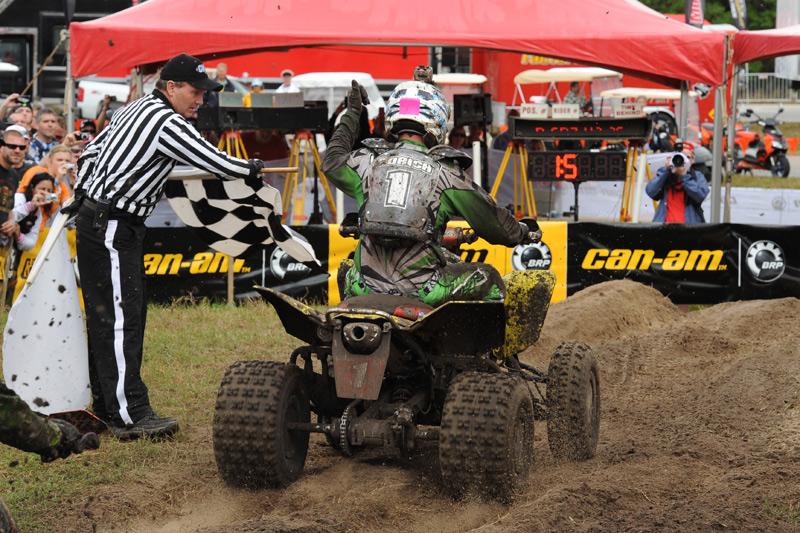 West Virginia's Adam McGill switched to a privateer-backed effort in 2012, causing a little bit of stress on his final results due to mechanical failures along the way. However, McGill managed to grab a race-win late in the season to give him fourth place overall in XC1 and a high level of confidence leading into the new season. McGill returns aboard his Lonestar/Precision/ITP Honda with high hopes of contesting the championship.

Pennsylvania's Chris Bithell will make his debut aboard a Bithell Racing Suzuki machine in 2013, a pretty drastic change from the last couple of seasons with the Factory Can-Am squad. However, a change in pace may be just what Bithell needs to put him over the edge for race wins this season.
Taylor Kiser reports that he will not be lining up for the season opener in his home state this weekend, and as of right now he does not have plans to contest the XC1 championship in 2013.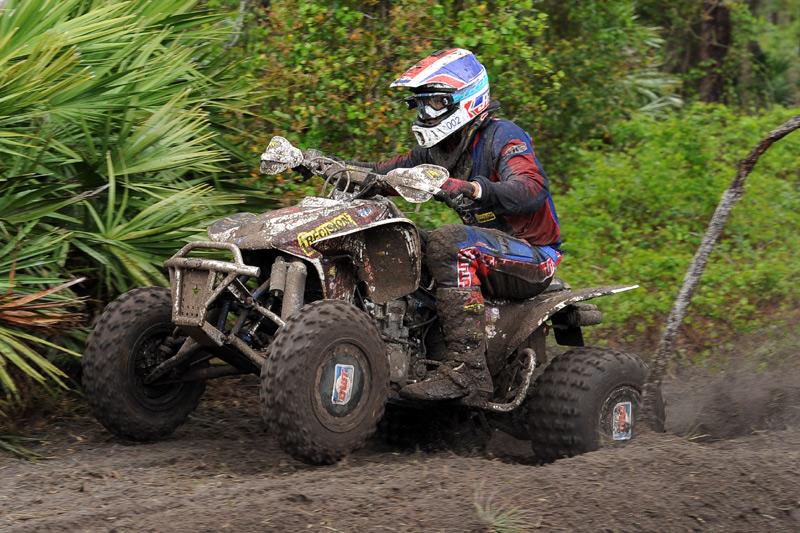 One rider that will be contesting the championship for sure is Ohio's Jarrod McClure, who put in a solid sixth place finish behind Bithell last season. McClure will debut his new ride with the JB Offroad/Can-Am team this weekend and looks to be a podium contender all season long.
BNR's Kevin Yoho, Yamaha/GBC/HMF's Johnny Gallagher, GT Thunder's Brian Wolf and Waynesburg Yamaha's Jeff Pickens rounded out the top ten in 2012 and all riders plan to return for battle this season.
DeRisi Racing's Braden Henthorn will make his XC1 class debut this season, while XC2 Pro Am champion, Offroadmotorsports rider Patrick McGuire, will return to defend his title in 2013. Waynesburg Yamaha's Gabe Phillips will join the XC1 ranks after recovering from an injury that kept him out of most of the 2012 season.
The 2013 AMSOIL Grand National Cross Country Series kicks off March 10 and 12 in River Ranch, Fla., with the 4th Annual Moose Racing River Ranch GNCC. Youth ATV racing will take place Sunday at 8 a.m., followed by amateurs, 4x4 and Women at 10 a.m. and the top amateurs and pros at 1 p.m. For more information on the series, visit www.gnccracing.com.
Tune in Sunday at 1 p.m. EST for the debut of the GNCC LIVE webcast from Westgate River Ranch, providing audio and video coverage of the ATV Pro race. Stay up-to-date with exclusive content from the 2013 AMSOIL GNCC Series by following the series Facebook, Twitter and Instagram.