Jason Weigandt
Tuesday Toolbox with .... Jason Thomas
Tuesday, June 24, 2008 | 12:00 AM
The GNCC XC2 Lites Class has launched a lot of riders into stardom, but perhaps no one was launched as quickly as Jason Thomas. When the race began on Sunday in North Carolina, no one really knew who the #321 KTM rider was. Once he took the lead on the second lap, a lot of people were wondering. By the time the race was over, Thomas had won the XC2 Lites class. Who the heck is he? Well, he's not the Jason Thomas from Florida who races supercross. He's Jason Thomas from Europe. He's Welsh, he raced a few OMAs and GNCC last year, and he had Visa troubles trying to stay in the country. Here's the rest of the story.
So you did race GNCC last year, but then you had to go home?
Yeah. I missed my flight last year because the weather was bad, and then when I finally got home, they said I couldn't come back.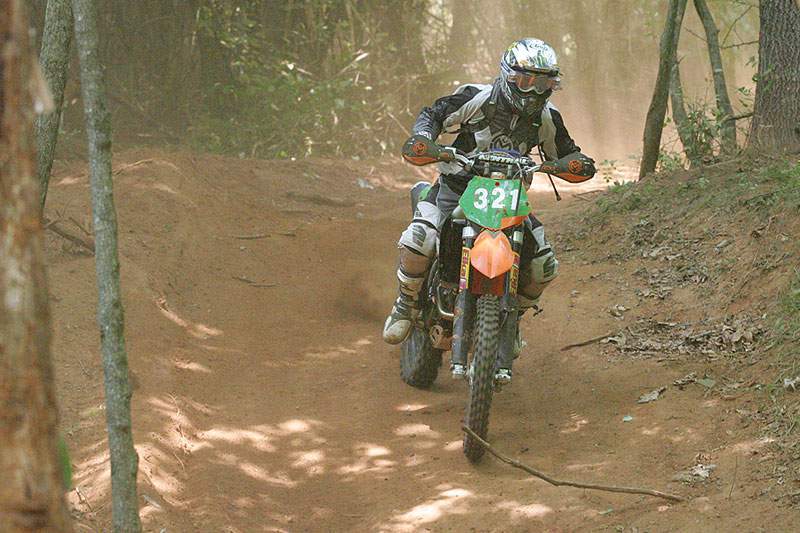 Another Jason Thomas.
So that was it?
Yeah. I did everything the way I was supposed to, but they said I had done something wrong. So then it took a year to try to prove I was here for the right reasons. I was stuck back at home for 11 months, so I couldn't get over here to race.
And you ran the OMA Series last year?
Yeah, I was running second in the points there. I raced GNCCs, too. I got a sixth and an eighth, and I would have had a fourth but my bike seized up. The first three rounds, I still had a broken thumb from the six days in New Zealand. So that's what I did last year until I was done and had to stay home.
What did you do once you got back home?
I rode for Yamaha UK, and I did the British Championship Enduros, and I did as much cross country racing as I could. I was winning everything in the cross country by a long way. I did a Fast Eddy cross country, and I beat Paul Edmondson and Ryan Vose, who both used to race here. So we just put everything we had into getting this Visa, you know? And now that I took the steps to get it, I'm completely broke!
But you knew the U.S. was where you wanted to be?
Oh yeah, I was 100 percent focused on it. This is where I wanted and needed to be, I just needed to stay positive. In the races, even when I was way out front I would just keep pushing as hard as I could right until the end, so I would be ready. I did hard races and I did easy races, I did everything I could to keep my skills up. At the start of the season, I still didn't have my Visa. So I bought a ticket to Canada, and I went there and started doing an EnduroCross Series there. A guy with KTM, he saw me ride, so he gave me a bike and a little bit of money, and he flew me out East to do some races there. While that was going on, my Visa stuff was just about done, so I went to Calgary and got it sorted out.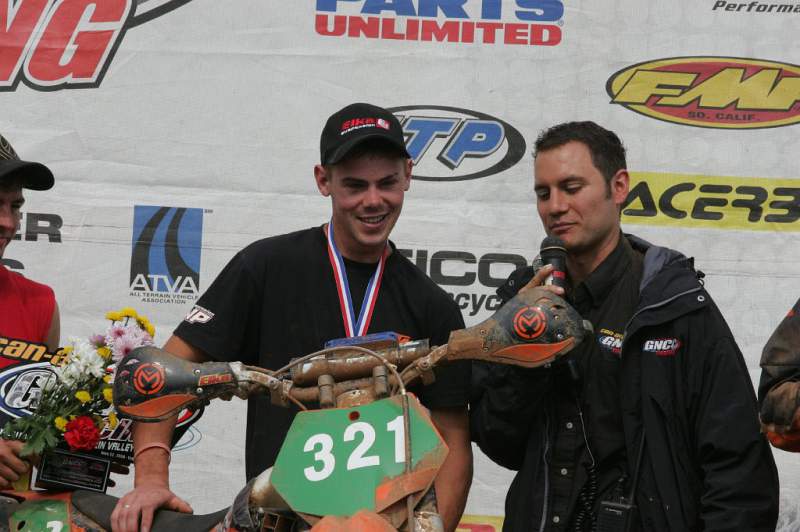 "I'll just drive down to that GNCC and win it."
So why were you in Canada?
I couldn't get in here, and I thought in Canada there would be more competition and a faster pace than I had in England. I figured just because it was close it would be more like the U.S., and the guys would be fast.
Did it work out that way?
No, it didn't work out that way. Everyone was really nice, though, and the races were good, technical races. Back home, everything is just full grass track, because finding land to hold races on is hard. That EnduroCross Series over there, that was just another skill I got to pick up, so that was good.
So how did you finally get back into the U.S.?
I was approved two weeks of ago, but the problem with a Visa is, no matter what, they can just turn you back across the border if they don't like the looks of you. So when we drove in, we have this motorhome and a bike, and we're just so nervous. We were worried, "What are we going to do, what are we going to do?" So we go through and it was the easiest thing I had ever done. They just said "Okay guys, on you go." So we just pulled over to the side of the road, got out and started jumping up and down! It was like a giant weight had been lifted off of my shoulders. Now I'm back for a long time. It's a 10 year business Visa, so I'm good now. I got really lucky, with all the bad luck I had last year, I guess it was bound to happen.
So then, were you just like "Okay I have my Visa and a bike, I guess I'll just drive down to the track and win?"Â
Yeah I sort of did. I knew I would be fine for an hour and a half.
What was the last hour and a half like?
The second half was actually good, you know? I felt good, but I think I backed it down to a pace that was a little too slow, and it almost bit me. But then I dug deep and it paid off. I was here last year and I struggled, I was by myself, no friends or family. This year I have a friend with me as my mechanic, so that helps a lot. The only thing is, I just wish my dad was here to see this, because if it wasn't for him, I wouldn't be here right now.
Do you already have some teams talking to you?
Yeah I do.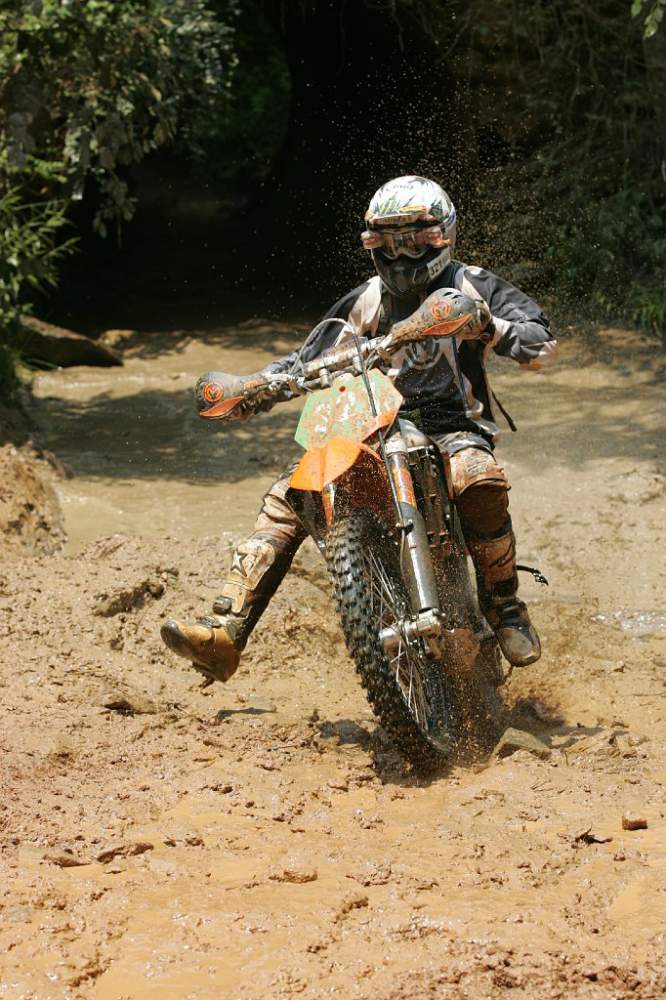 Thomas said he didn't have enough money to get to the next race in Pennsylvania. Will someone step up to help him out?