Cometic Gasket Dominates 2019 GNCC Season
Time
Thursday, November 14, 2019 | 1:45 PM
Cometic Gasket would like to congratulate all of our riders and teams on a successful 2019 season. With the high demands of GNCC racing, riders and engine builders continue to look to Cometic Gasket for the best sealing solutions on the market. Cometic Gasket would like to thank everyone that was a part of the 2019 season, as our riders and engine builders are integral part to our success.
Cometic Gasket won 6 National Championships including the ATV Pro overall and Youth Bike overall, with many other riders winning multiple rounds throughout the season. We look forward to seeing everyone at the banquet!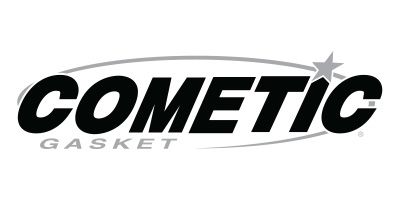 ATV:
XC1
1st: Walker Fowler
4th: Cole Richardson
6th: Adam Mcgill
XC2 Pro am
6th: Wyatt Wilkin
8th: Ronnie Rusch
Junior A
6th: Ben Danner
7th: Jeremy Ledonne
Vet B
2nd: Nick Miller
4th: Cody Stewart
4x4 Pro
2nd: Dwight Pollard
3rd: Robbie Pecorari
WXC
6th Sadie Gorrell
Schoolboy Sr.
1st: Layne McCormick
30+C
2nd: Chad Hosenfeld
3rd: Brandon Hosenfeld
YXC1:
4th: Morgan Johnson
6th: Dayton Hickey
125 Jr.
4th: Alyssa Rodgers
Girl (8-15)
1st: Andrea Rodgers
Bike:
XC1
3rd: Steward Baylor
10th: Grant Baylor
XC2
2nd: Craig Delong
5th: Liam Draper
Junior A/B
1st: Andrew Matusek
250C College
4th: Jeremy Ledonne
YXC1
1st: Joseph Cunningham
85 7-11
1st: Andrew Segers
4th: Carson Hope
For any inquiries about sponsorship, product offerings and much more, please visit us at www.cometic.com or email Drew at [email protected] to speak with a technician direct.