TimeMonday, June 12, 2017 | 3:05 PM
Tomahawk Round 7 of the GNCC took place this weekend in Odessa, New York where weather was warm with some humidity. The course conditions were wet from rain in the days leading up to the race and consisted of rocky terrain with slick hill climbs. Each lap was just under 11miles with the top riders averaging about 26 minutes per loop.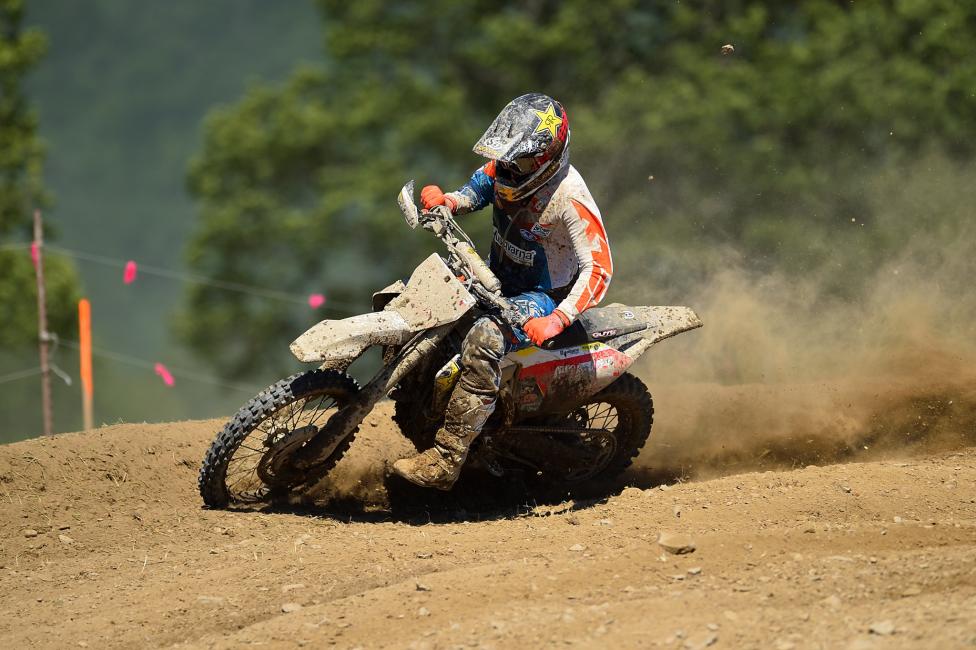 Rockstar Energy Husqvarna Factory Racing's Thad Duvall jumped off the line and rounded the first turn in 5th place. A mistake in the trees around race mile three left Duvall behind the pack, finishing the first lap in 8th position. From there he put his head down and rode with speed and precision through the rocky course and moved his way into the top three. During lap four, Duvall made the pass into the lead position and rode mistake free through to the checkered flag with a one-minute over the second place finisher.
"Winning two rounds in a row feels great!" reported Duvall. "It was nice to win in the mud last round, but it feels even better to win today. I rode my heart out those last few laps to get a cushion. The fans were crazy today, it was like I was a New York native out there and they just kept pushing me. Overall, you can't complain when you're winning."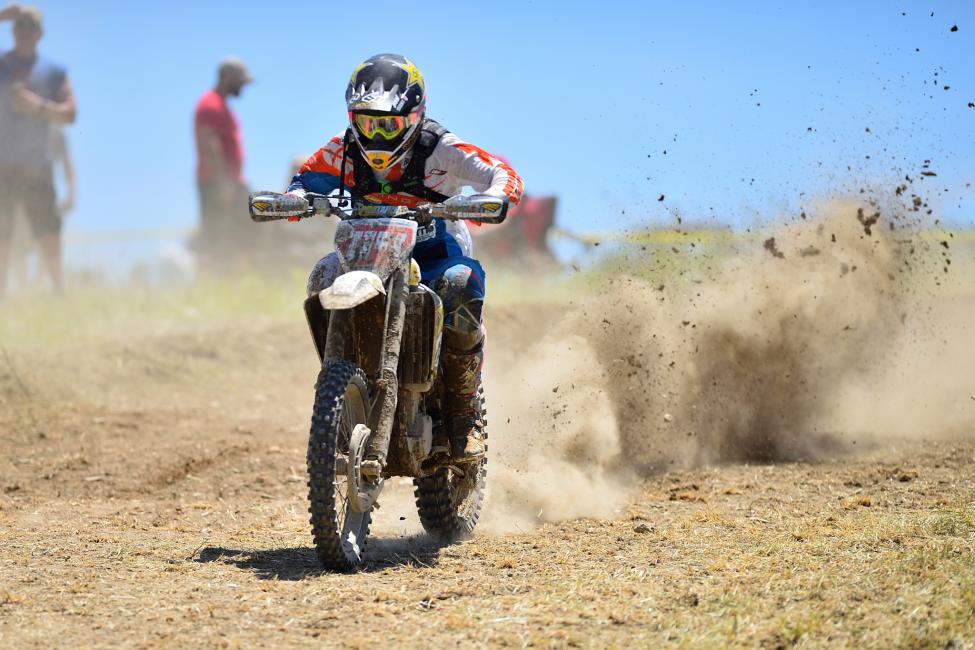 Josh Strang impressed as he rounded the first corner with the Holeshot. He would lead the race for the first few miles before moving back to the second position. As lap two commenced Strang fell into a maintainable pace and kept steady, riding within the top five. The last couple laps, he was able to put in a charge and battle between fourth and third, ultimately finishing in fourth overall!
Rockstar Energy Husqvarna Factory Racing's Thad Duvall and Josh Strang will make their way next to Snowshoe, West Virginia for Round 8 of the GNCC.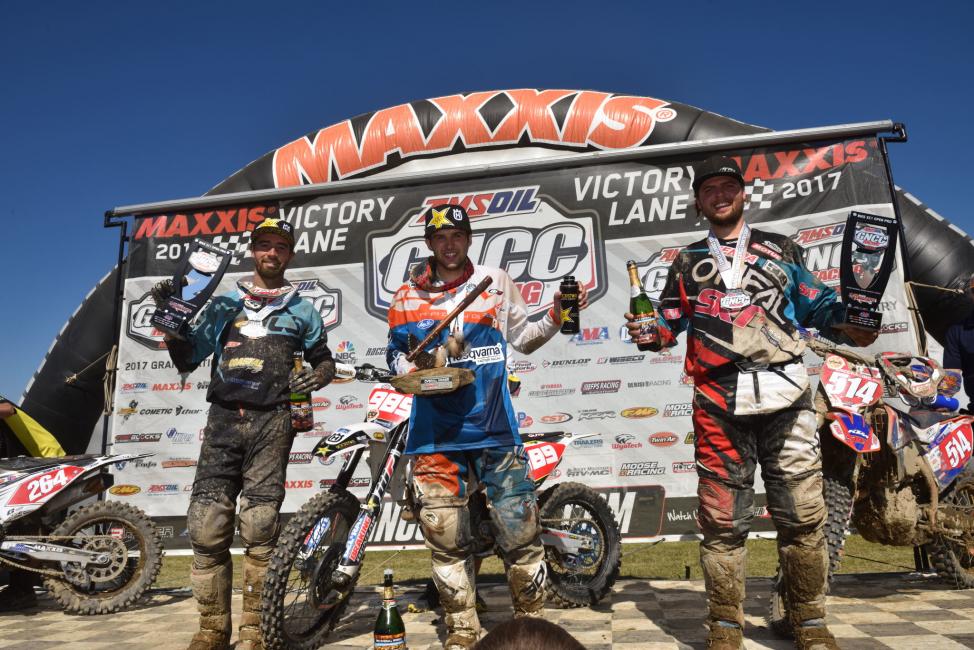 Tomahawk GNCC Round 7 XC1 Results:
Thad Duvall (HUS)
Ryan Sipes (HUS)
Steward Baylor Jr. (KTM)
Josh Strang (HUS)