Rockstar Energy Husqvarna Factory Racing's Thad Duvall Finishes 2nd at Steele Creek
TimeTuesday, April 11, 2017 | 10:30 AM
Steele Creek Round 4 of the GNCC took place this weekend in Morganton, North Carolina where weather conditions were warm with rain earlier in the week, making for perfect track conditions and very little dust. Each lap ran around 12 miles with average top lap times of 27 minutes.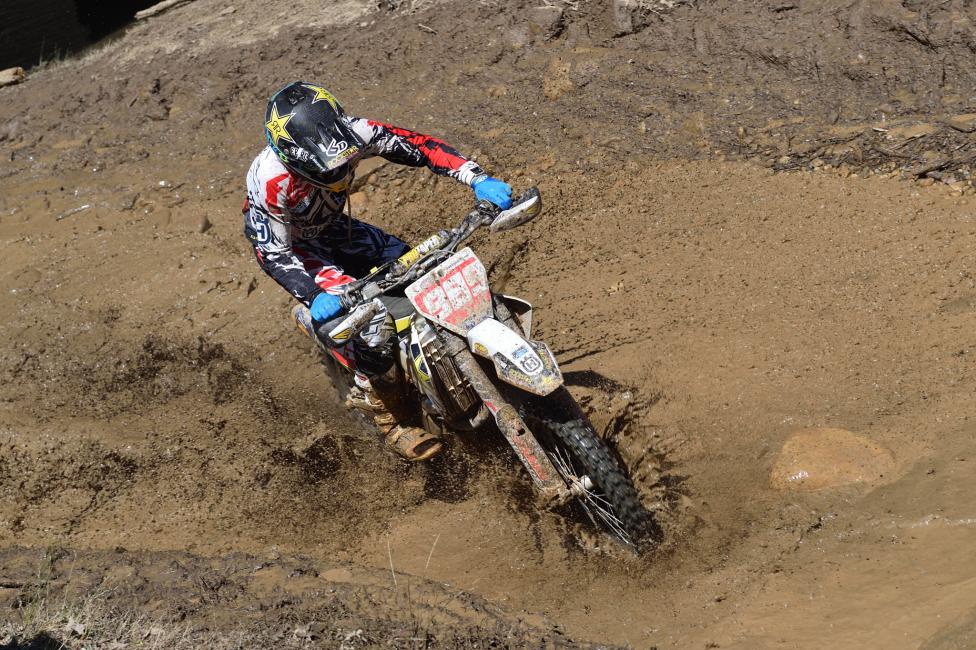 Rockstar Energy Husqvarna Factory Racing's Josh Strang aboard his FX 450 and Thad Duvall riding the FX 350 took off from their dead engine start racing towards the holeshot. Strang rounded the first turn with the holeshot, Duvall following closely behind. Josh Strang would lead the first lap for the first four miles with a lot of pressure from racers behind him. He succumbed to the strain of the competition and dropped towards the bottom of the top 10. Lap two he began to pick up his pace and ride more aggressively, picking off riders until he reached the 5th place position. From there, he rode strong finishing in 5th for the XC1 class.
"Getting the holeshot and riding to a top 5 finish was a great accomplishment for me. It's been 6 months since my injury and I am starting to race at a more competitive pace. I can't wait to improve on this and take my FX 450 to the top." Said Josh Strang.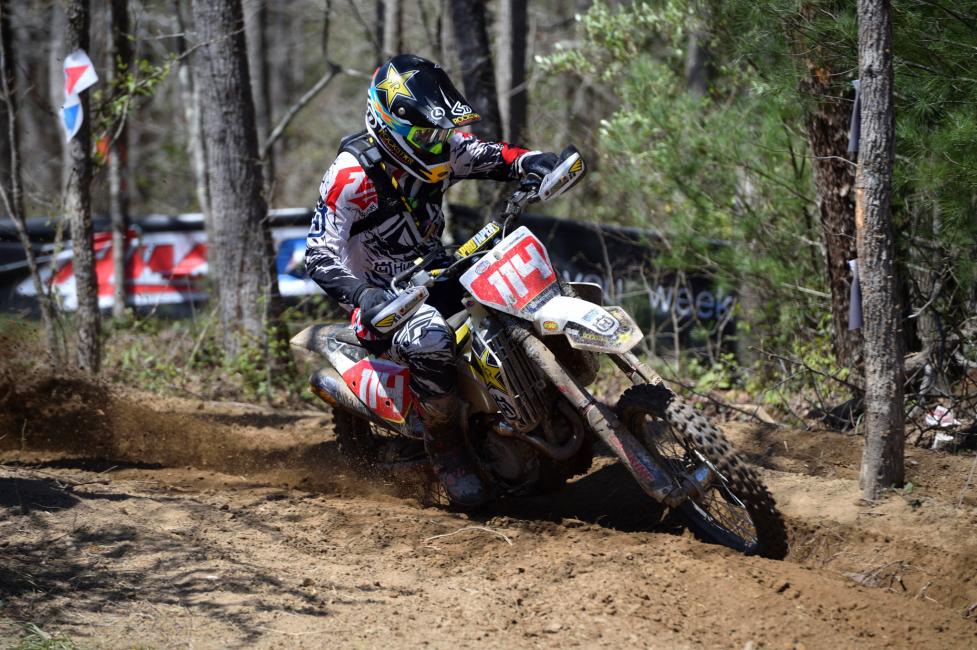 Thad Duvall also with a great start, rounded into the woods close behind Strang. He would battle between 2nd and 3rd for the first lap. By lap two, Duvall was battling for the lead position and was relentless with his riding. He wasn't more than two seconds behind the leader for all of the remaining laps. Great track conditions allowed for him to ride consistently with the top spot in sight. A minor fall would put Duvall seven seconds behind Russell on the last lap, allowing him to finish 2nd overall for the day.
"Today was a close battle for that top spot. I was right there the whole race and my FX 350 ran flawless. Finishing 2nd was a good but I am looking for more in the races coming up!" Said an excited Thad Duvall.
Rockstar Energy Husqvarna Factory Racing's Thad Duvall and Josh Strang will make their way next to Society Hill, South Carolina on April 23th for GNCC Round 5.
Steele Creek GNCC Round 4 XC1 Results:
Kailub Russell (KTM)
Thad Duvall (HUS)
Steward Baylor (KTM)
…
5. Josh Strang (HUS)