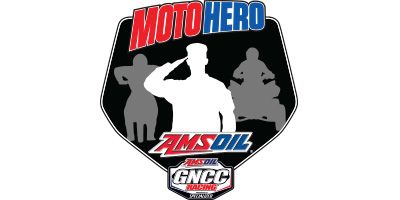 Introducing a new program this season, AMSOIL is partnering with GNCC Racing to bring an AMSOIL Moto Hero to each round of the series. Racers, fans and industry personnel are welcome to nominate themselves or someone they know for this prestigious honor, who is either currently serving in the military, retired from the military, or is a first or former first responder. A new AMSOIL Moto Hero will be recognized at each GNCC event and will receive the official Moto Hero plate and a $250 AMSOIL gift certificate!
To nominate a Moto Hero for an upcoming 2019 GNCC event, please complete the quick application below.
From the entire GNCC Racing Nation, "thank you" to all nominees for your service!