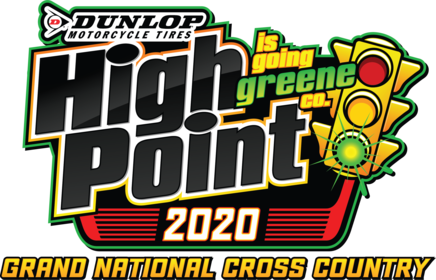 Round 6 of the GNCC Racing Series will be held the weekend of June 13/14 at High Point Raceway in Mt. Morris, PA. This will be a Specialized eMTB round. The event will be conducted in compliance with social distancing guidelines and best practices as issued by the Safe-to-Race Task Force.
Special Information:
1. This will be a Specialized Turbo eMTB GNCC National Championship round.
2. ePeeWee STACYC Race: Saturday 6:30 p.m.
3. Adult Pit Bike Race: Saturday 7:30 - 8:30 p.m.
- Classes will be determined on pit bike size
4. Mechanical Surfboard: Saturday 8:30 p.m.
5. This event is co-sanctioned with our friends at the New East Coast XC (NECXC).
6. Hayfields are PRIVATE PROPERTY. Please stay out of the hayfields, if you are caught in the hayfields riders will be disqualified.
Admission:
$20 Adult (12+)
$10 Kids (6-11)
5 & under free