Kayla Bolton
Time
Friday, February 19, 2021 | 4:30 PM
FOR IMMEDIATE RELEASE
GNCC Racing Kicks Off This Weekend with 24th Annual VP Racing Fuels Big Buck
Racers Ready to Battle for First Time in the 2021 Season
MORGANTOWN, W.Va. (February 19, 2021) – Tomorrow the Grand National Cross Country (GNCC) Series presented by Specialized, an AMA National Championship, will kick off with the 24th Annual VP Racing Fuels Big Buck in Union, South Carolina. The world's most elite off-road racers will take to the woods for the first time in 2021.
On Saturday ATV riders will take to the woods and WFR/GBC Tires/Fly Racing/Yamaha's Walker Fowler will begin his quest for his seventh GNCC National Championship. Fowler will be aiming to make his way to the top of the podium this weekend to begin his 2021 season with an overall win.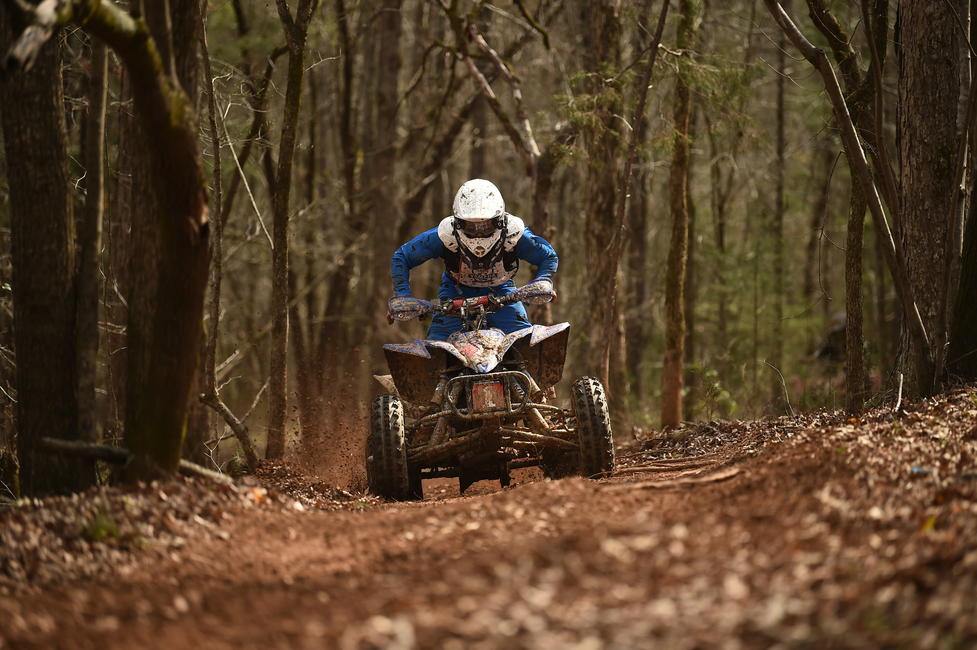 After finishing in the runner-up position, Bneal Motorsports/CST/Houser Racing's Brycen Neal will be looking to capture that overall win on Saturday afternoon. Neal earned four overall wins last season, including the season finale win, and will be aiming to pick up where he left off at the conclusion of last year.
Action Offroad/Kenda/Tely Energy's Cole Richardson brought home third in the championship standings last year and earned himself two overall wins. Richardson will be eager lineup and battle to take that number one spot at the first round of racing.
Coming off of a fourth overall finish to the 2020 season was JMR/GBC/Elka/Moose Racing's Jarrod McClure. This year McClure will be looking to once again run at the front of the pack and battle for overall wins. Finishing in the fifth place position Chris Borich Racing/GBC/Action Off-Road/Fly/AMSOIL's Chris Borich will come into the season looking to regain his status as a front runner in the off-road racing series. Borich, who holds the record for most ATV overall wins at 75, will be aiming to add to that record this weekend.
The XC1 Pro ATV class will host a couple of rookies this weekend as Abney Racing/Action Off-Road/Top the Podium's Austin Abney and Magna1 Motorsports/Moose Racing/GBC Tires' Drew Landers make the move to the front line of racing. Abney clinched the XC2 Pro-Am National Championship with Landers finishing second in the class.
This year's XC2 Pro-Am class looks to have a handful of capable riders battling for class wins and the championship. Brandon Owens and Wyatt Wilkins both earned class wins in 2020 and will be aiming to grab some more this season. Other riders like Ronnie Rusch, Dylan Walraven and Tanner Walker will also be looking to breakthrough this season and battle at the front of the pack.
In the 4x4 Pro class OBOR/Can-Am/DeRisi Racing's Landon Wolfe will once again defend his second-straight GNCC National Championship. Wolfe earned all but one class win in 2020 and will possibly be looking towards an undefeated season this year. However, he'll have some competition from riders like Can-Am/Tennessee Towing/BNR Motorsports Robbie Pecorari and Pierce Performance/Moose Racing/Five Six O Graphics' Cody Collier.
Also, in the 11 a.m. race will be Hannah Hurricane Hunter/OBOR/Fly Racing's Hannah Hunter as she looks to battle for her second-straight WXC National Championship. Last year Hunter earned all but one win and will have her hands full as Fly Racing/GBC Motorsports/Yamaha Racing's Traci Pickens and Action Offroad/Moose Racing/GBC Motorsports' Katelyn Osburn look to take that number one spot away.
Youth and Micro racing will take place on Saturday morning with Micro ATVs taking off at 8 a.m. followed by Micro bike racing at 8:45 a.m. The youth ATV racers will hit the course at 9:30 a.m. followed by 4x4 Pro, WXC and amateurs at 11 a.m. and then the Pro ATV riders at 2 p.m. ET.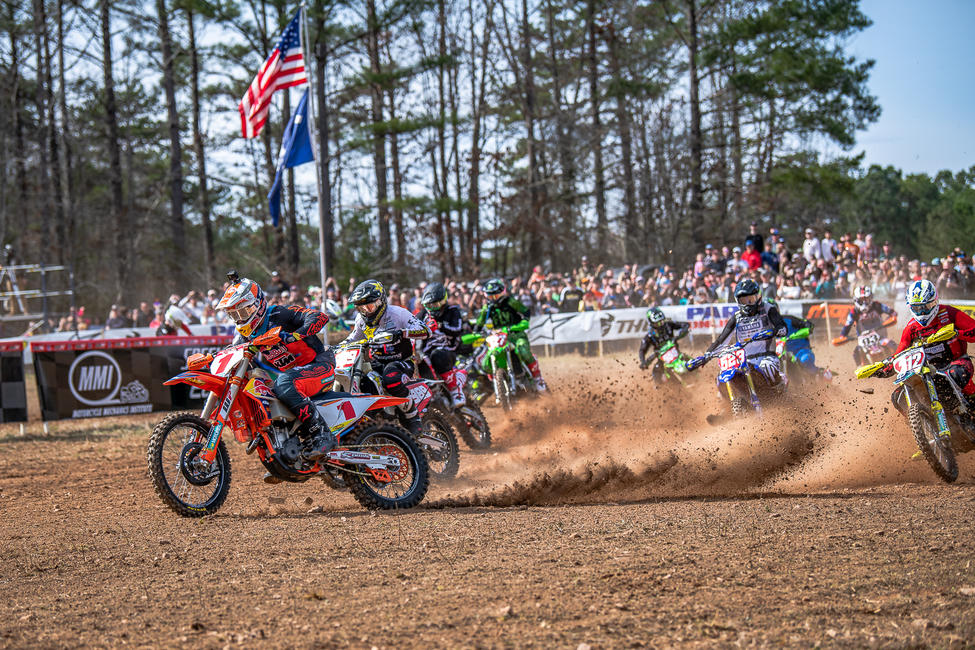 On Sunday, February 21 the motorcycles will take on the woods of South Carolina. After announcing his retirement from racing GNCC full-time FMF/KTM Factory Racing's Kailub Russell will not be lining up for round one, leaving the door wide open for a new race winner this weekend and champion at the end of the season.
Babbitt's Online/Monster Energy/Kawasaki Team Green's Josh Strang earned second overall at the conclusion of 2020. Strang would clinch two overall wins last season, and this year he will be aiming to battle for the championship.
Another rider looking to battle up front this year aboard his new ride will be Magna1 Motorsports/Husqvarna's Jordan Ashburn. This past year Ashburn was a consistent force in the XC1 Open Pro class, and he will once again be aiming to keep that consistent streak alive for the upcoming season.
After missing five rounds of racing last season and picking up a new ride after the summer break, AmPro Yamaha's Steward Baylor is ready to go this year. Baylor would make his comeback at round nine earning four wins at the last five rounds of racing. Baylor is eager to get the season started in his home state of South Carolina and will be aiming to take the win in front of his family and friends.
FMF/KTM Factory Racing's Benjamin Kelley missed the first half of last season, but he is hoping to grab an overall win this weekend. After he returned to racing Kelley remained a top contender as the season progressed, and he will likely be one to keep an eye on throughout the season.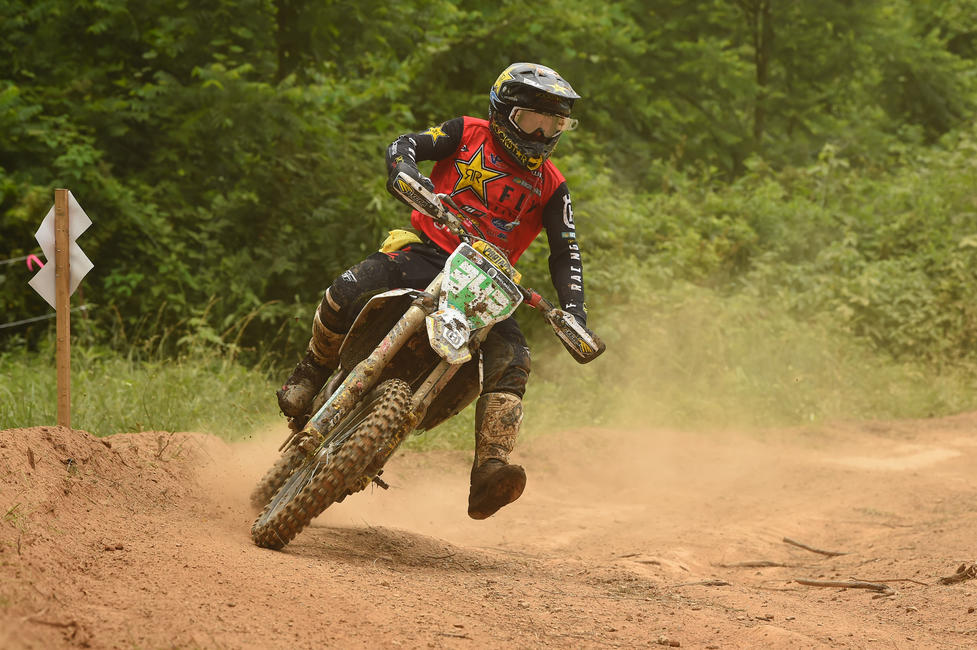 In the XC2 250 Pro class, Rockstar Energy Husqvarna Factory Racing's Craig DeLong will be battling to defend his 2020 XC2 National Championship. This year DeLong will have to once again fend off his fellow competitors. AmPro Yamaha's Mike Witkowski finished out the year in second and will be aiming to dethrone DeLong as the year gets underway this weekend. Another rider looking to capture the win and battle for the championship will be Coastal GASGAS Factory Racing's Johnathan Girroir. In 2020 Girroir earned five class wins and was in the points hunt for the championship until the finale alone with DeLong and Witkowski.
In the FMF XC3 125cc Pro-Am class Zack Hayes will once again look to take home the championship for the second year in a row. As the season gets underway in Hayes home state of South Carolina, he will be racing for the win in front his family and friends. Alongside Hayes will be riders like Jason Lipscomb and Nathan Ferderer as well as newcomer Factory Beta's Max Fernandez.
During the 10 a.m. race on Sunday BABS Racing Yamaha/Fly/Maxxis/Pro Circuit's Becca Sheets will lineup to defend her 2020 WXC GNCC National Championship alongside multiple women ready to take over that top spot. AmPro Yamaha's Rachael Archer along with Factory Beta's Rachel Gutish will be looking to capture some more wins this year and take the battle for the championship down to the wire. Another top contender Magna1 Motorsports/Husqvarna/Rockstar Energy/Moose Racing's Tayla Jones will be back and ready to go as the racing kicks off this weekend.
Four-wheeled ATVs will compete throughout the day on Saturday, February 20. Micro ATV racing begins at 8 a.m., followed by Micro Bikes at 8:45 a.m. and Youth ATV racing at 9:30 a.m., then the amateurs, 4x4 pro and women at 11 a.m., and the pros and top amateurs race at 2 p.m.
On Sunday, February 21, the motorcycles will take to the woods of South Carolina following the same race schedule of youth racing action starting the day off at 8 a.m., women and amateur riders at 10 a.m. and the pros and top amateurs will start at 1 p.m.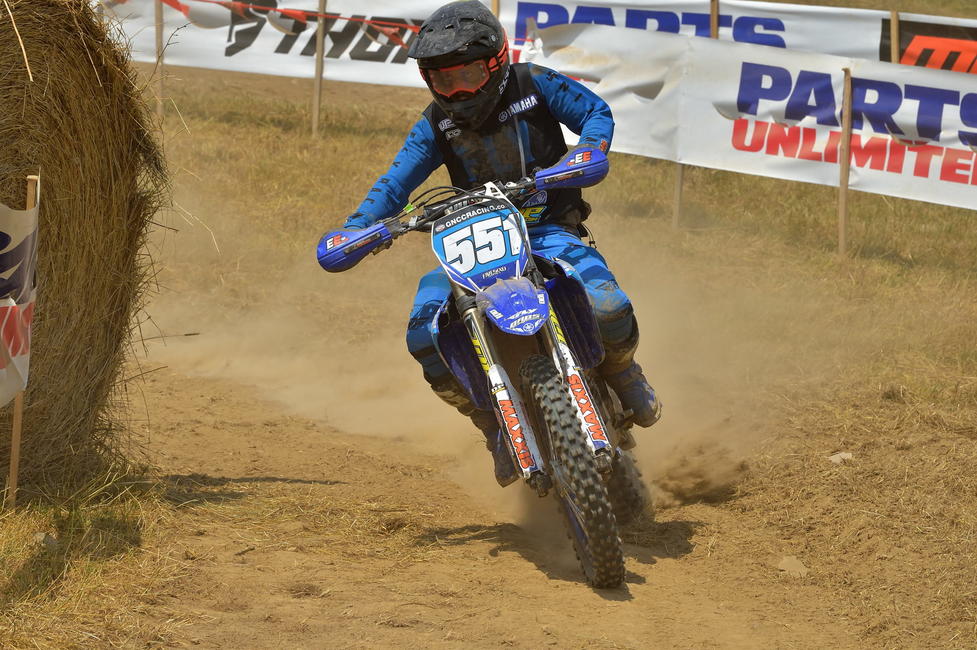 Spectator passes run $25 for adults and $10 for children (6-11), and kids five and under are free for the full weekend (Saturday through Sunday.
Saturday's 2 p.m. pro ATV race as well as Sunday's 1 p.m. pro bike race will be broadcasted LIVE on the internet via Racer TV on www.racertv.com. A highlight show featuring the event will air on television at a later date.
For more information on the GNCC series, visit the official website at gnccracing.com or call (304) 284-0084. Join the conversation on the series Facebook page, Twitter and Instagram and include the hashtag #GNCC.
How to Watch
Racer TV and MAVTV are the official homes for coverage of the Grand National Cross Country (GNCC) events. All 13 rounds, from the season opener in South Carolina to the finale at Ironman Raceway in Indiana, will air in taped-delayed telecasts on MAVTV, while Racer TV provides live streaming coverage of the 2 p.m. ATV and 1 p.m. motorcycle races from each event. Catch all the action at http://www.mavtv.com/ and http://www.racertv.com/.
About GNCC Racing
The Grand National Cross Country Series presented by Specialized is the World's premier off-road racing series. Founded in 1975, the 13-round championship is produced exclusively by Racer Productions. Cross-country racing is one of the most physically demanding sports in the world. The grueling two and three-hour GNCC races lead as many as 2,400 riders through racetracks ranging in length from eight to 12 miles. With varied terrain, including hills, woods, mud, dirt, rocks, and motocross sections, GNCC events are tests of both survival and speed. The series draws talent from all over the U.S., Central America, South America, Europe, Japan, Australia and New Zealand. GNCC Racing is televised live on RacerTV.com. For more information, please visit www.gnccracing.com.
About the American Motorcyclist Association
Founded in 1924, the AMA is a not-for-profit member-based association whose mission is to promote the motorcycle lifestyle and protect the future of motorcycling. As the world's largest motorcycling rights and event sanctioning organization, the AMA advocates for riders' interests at all levels of government and sanctions thousands of competition and recreational events every year. The AMA also provides money-saving discounts on products and services for its members. Through the AMA Motorcycle Hall of Fame in Pickerington, Ohio, the AMA honors the heroes and heritage of motorcycling. For more information, visit www.americanmotorcyclist.com. Not a member? Join the AMA today: www.americanmotorcyclist.com/membership/join.
Media Contact:
Kayla Bolton
(304) 284-0084
[email protected]