Rachel Gutish
Time
Tuesday, June 30, 2020 | 11:10 AM
Stemming from the grassroots of family racing, Wiseco has over 75 years experience manufacturing pistons, whether it be for fun, weekend riding, or professional racing. Wiseco is one of the few manufacturers forging pistons in the U.S., providing quality and performance you can trust. 
Click here
 to see the latest Tech Tips from Wiseco.
Brycen Neal took home the overall win at The Wiseco John Penton this weekend. It's his second win in a row here, his first win of the season, and for the Ohio native, it's always nice to win in front of the home state crowd. Though he had a rough start to the season with a 12th place at Big Buck, he still sits second in points.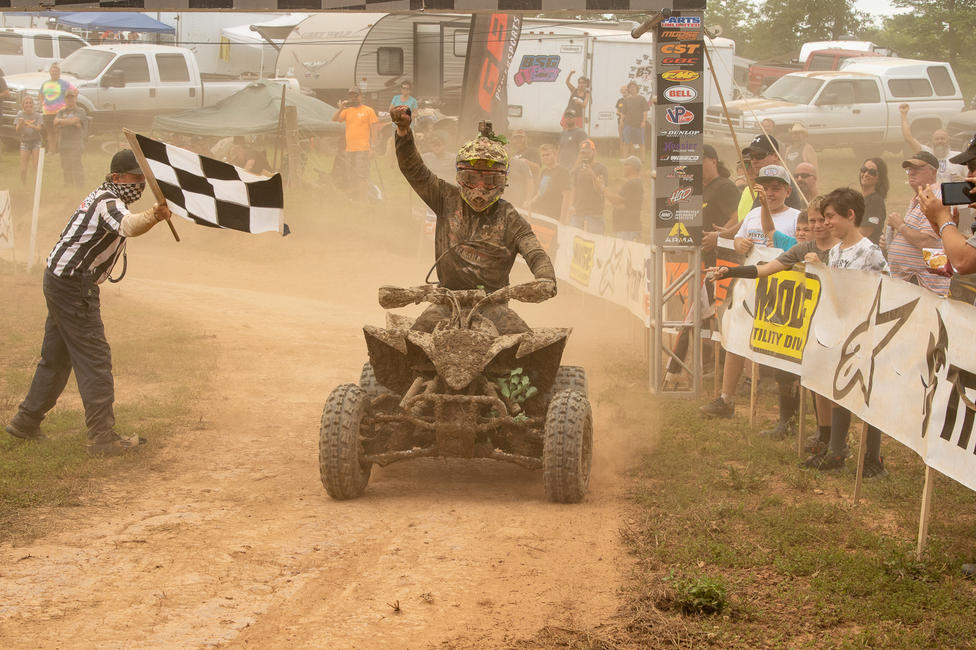 GNCCRacing.com: Looks like you had a killer ride Saturday! Tell us about it.
Brycen Neal: Yeah, we had a good ride this weekend. We got off to a top 5 start and moved into second place towards the end of the first lap. From there we started trying to close the ten second gap that Walker [Fowler] had on us. I caught up to him the lap after we pitted and it was a dash from there to the end of the race. On the last lap, a rider was broke down in the middle of the track. Walker went to the right and I went to the left through some brush. We came out side by side and I was able to make the pass stick with about three miles left to go!
You're from Ohio, right? I bet it felt good winning on your home turf…
Yep, yep! My house is about 45 minutes away from The Penton, and a lot of my family and friends came out. It was really cool to win there two years in a row, especially with everyone there!
Other than the recent win, how has your 2020 season gone so far?
My 2020 season has been good, though the two races I had mechanical troubles at have made things a bit difficult. But now, at the halfway point of the season, we're sitting in a good spot with the goal of getting some more wins.
What do you think needs to happen in order for you to accomplish that?
I just have to keep putting myself in the right position early, and maintain the right mindset – coming out with confidence and having fun with it at the same time!
What does an average day look like for you?
It obviously varies day to day, but I usually wake up between six and seven, have a couple cups of coffee, eat breakfast and hit the shop at eight. I'll work on the race machines and then do some cardio before lunch. After lunch, it's back to the shop again. In the evening, I head to the gym for some strength training, then cook dinner with my girlfriend, Brooke. Then we usually kick back and play with my pup, Bella, watch some Netflix, or play some Xbox (laughs)
What is your favorite part of being a professional racer?
I'd say it's the feeling of waking up every day to do something I love. It's also great to meet people all across the United States or even across the ocean who have the same drive and passion for the same thing! And of course there of those days of riding when you have that perfect chocolate cake batter dirt at the job site (laughs)
Oh yeah, you can't beat that! So what would you say the hardest part of the job is?
For me, it's being a one-man band most of the time. Just trying to stay on top of working on the machines, training, testing, preparing everything for the races and generally just riding solo.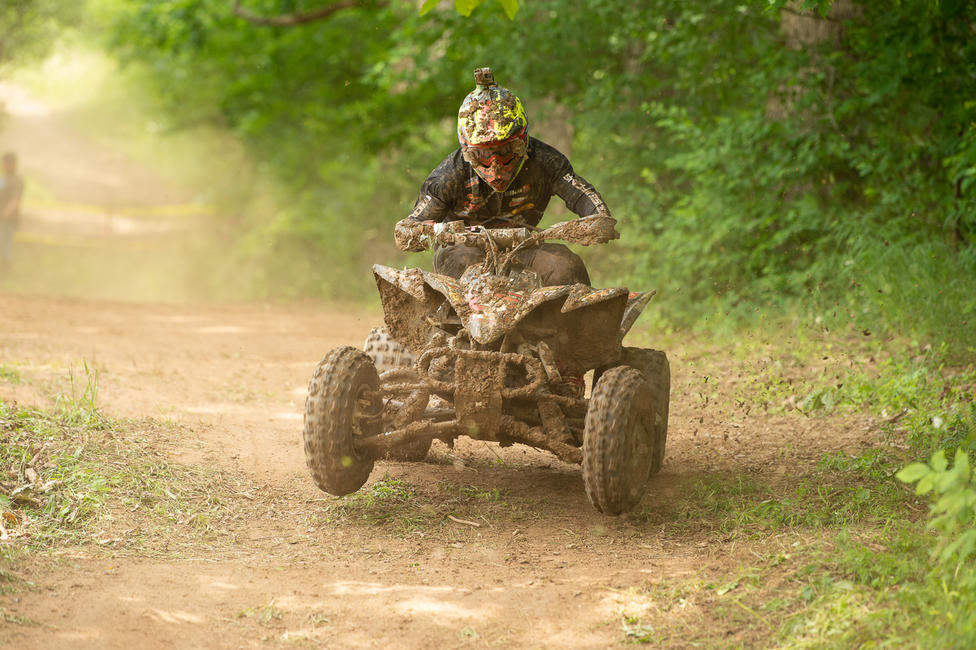 Any advice for kids out there who might want to race professionally someday?
Always be kind and humble, put in the effort in school to get good grades, listen to and respect your parents. Always tell mom or dad thanks for taking you racing, and most importantly HAVE FUN! You don't have to go out there and win every race – just keep riding, working hard and having fun, and the rest will come.
Thanks again for taking the time to do this interview! Who would you like to thank?
No problem at all, thanks for having me do it. I'd like to thank my dad, mom, sister and my girlfriend Brooke. My uncle Mike, Pat Kidwell, Casey Greek, and Toby Reed at Motoxperts. I would also like to thank all of my sponsors: CST Tires, Houser Racing, DWT Wheels, Elka Shocks, Impact Solutions, FMF, Wiseco pistons, Moose Racing, Parts Unlimited, Waynesburg Yamaha, Hinson Clutches, Sunstar, Antigravity Batteries, Teixeira Tech, Precision, Rick Cecco, Quadtech, Twin Air, Mika Metals, Evans Coolant, IMS Tanks, DP Brakes, Acerbis, EKS Goggles, Bell Helmets, Cometic Gaskets, UPP Racing, 343 Graphics, Dirtworks Motorsports, Lonestar Racing JSR Motodesigns, Works Connection, TLO racing covers and Tireballs.