Jared Bolton
Time
Thursday, July 18, 2019 | 4:40 PM
AMSOIL is proud to be the title sponsor of the GNCC Racing series for the past 7 years. New for 2019, AMSOIL is partnering with the series to bring a GNCC AMSOIL Moto Hero to each and every round. Racers, Fans, and Industry Personnel are welcome to nominate themselves or someone they know who are currently serving in the military, retired from the military, are a first responder or former first responder for this prestigious honor.
Welcome to Quick Fill.
The summer break is in full swing as things begin to quiet down for the GNCC Racing Nation. Some of you will spend your summer rehabbing yourself and getting everything ready for the final four rounds, and at the same time many of you will also be keeping yourself busy racing. No matter which you choose, don't forget that the summer break will fly by and we'll be back to racing before you know it. So, don't spend too much time on the couch because there are still four rounds of racing left when we return.
It's easy for me to sit back and say that, but I have to keep the same thing in mind. While I just go out and ride around behind you folks while the race is going on, and it's a whole lot less intense to ride sweep, it's still no walk in the park. I'm not good at keeping myself in shape and I enjoy eating way too much, and then really enjoy having a dessert afterwards. I'm sure there's someone else out there thinking the exact same thing, but that's what's cool about GNCC Racing, it's for everyone!
While the top pro riders are definitely in great physical shape, you don't have to be in top-notch shape to go out there and enjoy riding at a GNCC event. You also don't have to be very fast because when you come to a GNCC event, you see all kinds of people from all backgrounds of life. I really don't know of any other sport in the world that's quite like GNCC Racing, and off-road racing in general. Maybe I haven't explored many events outside of the racing world but I find it hard to imagine that there's a sporting event that is more inclusive than off-road racing.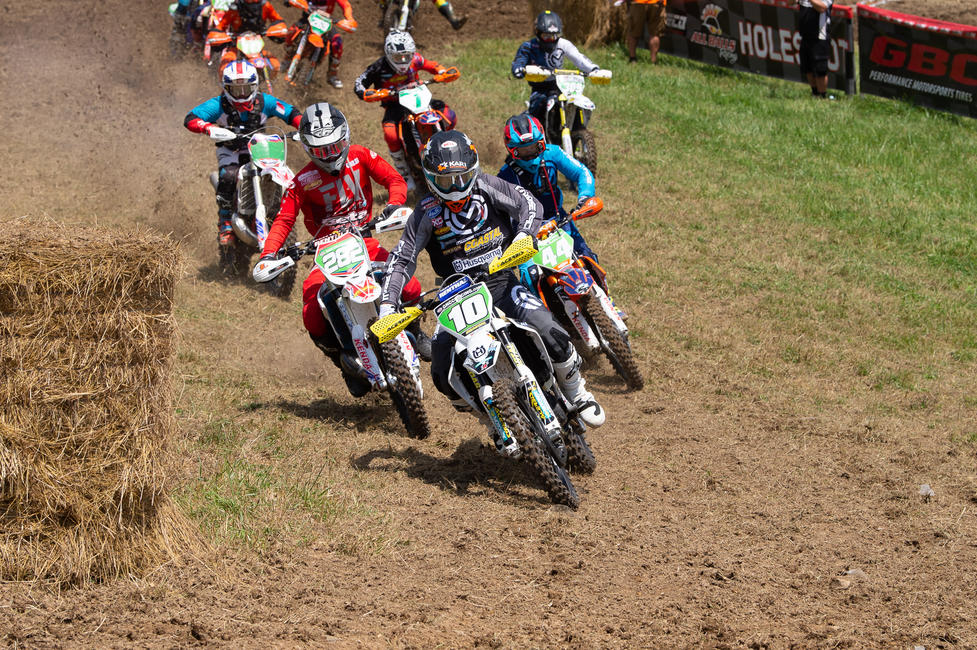 As for news out of the GNCC world, well things are a little slow. Everyone has kind of settled into their summer routine and hasn't been very active in letting everyone know what that routine is. Our friends with the NECXC series did have a race at High Point last weekend that drew some familiar names. Adam McGill claimed the overall win on Saturday's ATV race with Ronnie Rusch and JD Brown rounding out the overall podium. On Sunday, Liam Draper would cruise to the overall win ahead of Tyler Braniff and our own Ryan Echols rounded out the podium in third. We also heard that Zack Hayes took the win at the NCHSA event last weekend ahead of Garrett Duncan and Jason Thomas.
Here at the Racer Productions office we're diving head first into final prep for the Rocky Mountain ATV/MC AMA Amateur National Motocross Championship at Loretta Lynn's, which will be kicking off in less than two weeks. Actually, this time next week we'll have invaded Loretta Lynn's Ranch and be in full preparation mode for the event. As always, there are several names familiar to the GNCC crowd who will be racing throughout the week at Loretta's.
Lucas Grounds will be contesting the 125-C class, and former GNCC A-class competitor Darin Downs will be in the Junior 25+ and Vet 30+ classes. Also racing in the Vet 30+ class will be former XC1 rider "The Sandman" himself, Garrett Edmisten and current GNCC Junior 25+ A/B points leader, Andrew Matusek. You may also remember the name Shane Obanion for his lightning fast XC2 starts several years ago, and he'll also be contesting that Vet 30+ class. 2018 GNCC Super Senior A class champion, Scott Phelps, will be contesting the Senior 45+ class along with Frank Tussell, who has quite a few GNCC events under his belt over the years. Mason Raynor will also be racing in the 65cc (7-9) and 65cc (7-9) Limited classes.
So as you can see, there's a good number of GNCC racers taking part in Loretta's this year and we'll try to keep you updated on their progress as the week progresses. We also have a round of the Specialized Turbo eMTB GNCC National Championship taking place on Saturday July 27th at Loretta Lynn's. This is an eMTB only event for GNCC, but it promises to be a pretty darn cool one! The course should be fun but challenging as the Loretta Lynn's facility has some good hills, and some loose shell-type rock to keep things interesting.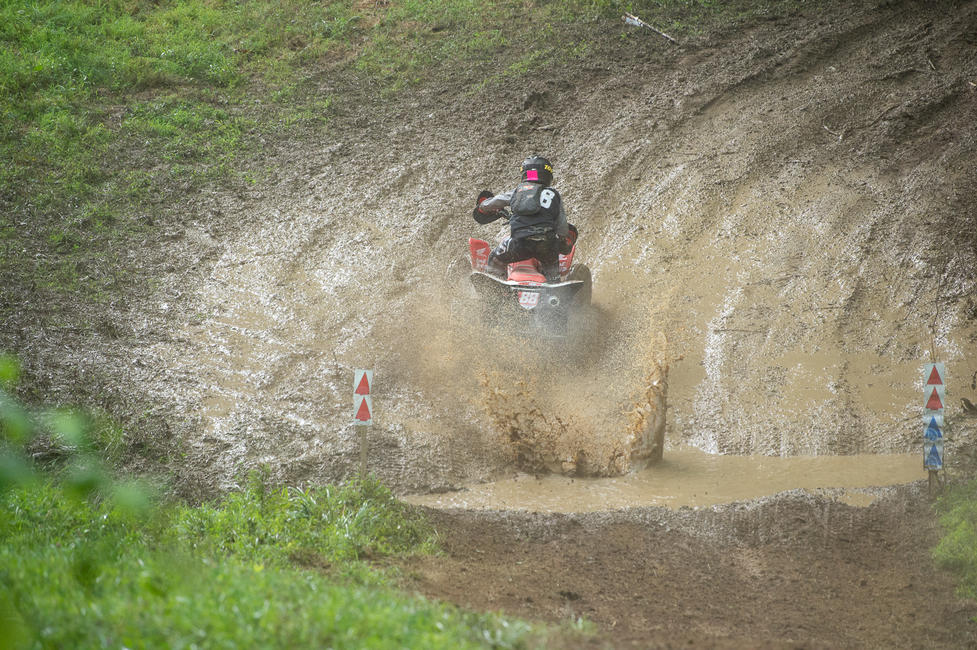 If you're attending the eMTB event, you will check in at the front gate just like all the motocross competitors. You'll pay your usual GNCC gate fee of $20 and be given a special sticker to be place on the windshield of your vehicle. This allows you to park in the eMTB parking area, which is located about a half mile past the front gate. It's along the main road after you pass the pond just beyond the motocross announcer tower. This will be a great parking location for eMTB racers as the eMTB racecourse will be located just across the paved road.
Registration for eMTB racers will take place in the MX Sports Trackside Office, which is located near the motocross announcer's tower on the north side of the motocross track. The race will start on the motocross starting line and lead you off the track by the eMTB parking area, cross the paved road and into the woods. The finish line will be in a small field just across from that starting area, and the racecourse will snake it's way up to the top of the ridge, through some great trails and end up back at the finish line.
Overall, it promises to be really cool and this is a great opportunity to put eMTB racing and GNCC Racing in general in front of the biggest amateur motocross crowd in the world. So, if you're interested in coming to race your eMTB then don't hesitate to make the trip! Your parking pass is only good for Friday and Saturday, but if you're interested in staying to see some racing at Loretta Lynn's, you will be able to purchase a pass for an additional fee.
That's going to do it for this week. We hope you're enjoying your summer break and we'll see you back here next week!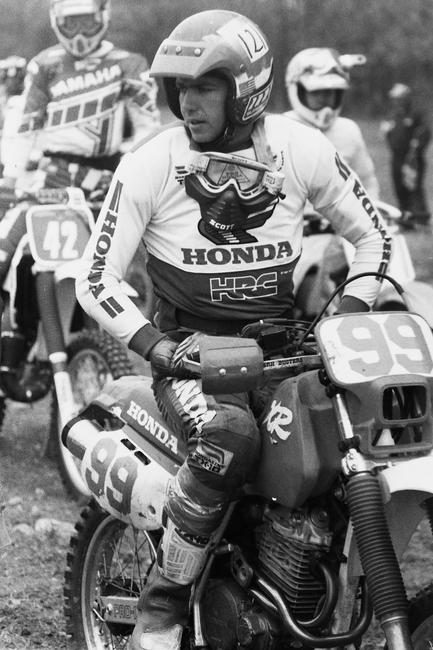 #ThrowbackThursday