Thad Duvall Extends Contract with Rockstar Energy Husqvarna Factory Racing Off-Road Team
Time
Thursday, June 13, 2019 | 1:30 PM
THAD DUVALL EXTENDS CONTRACT WITH THE ROCKSTAR ENERGY HUSQVARNA FACTORY RACING OFF-ROAD TEAM
It is with great excitement that we announce the two-year contract extension of Thad Duvall with the Rockstar Energy Husqvarna Factory Racing Off-road Team. Since 2017, Duvall has been an integral part of the off-road team, bringing the drive and determination necessary for success. He is currently in contention for the 2019 GNCC Racing Championship Series aboard his FX 350.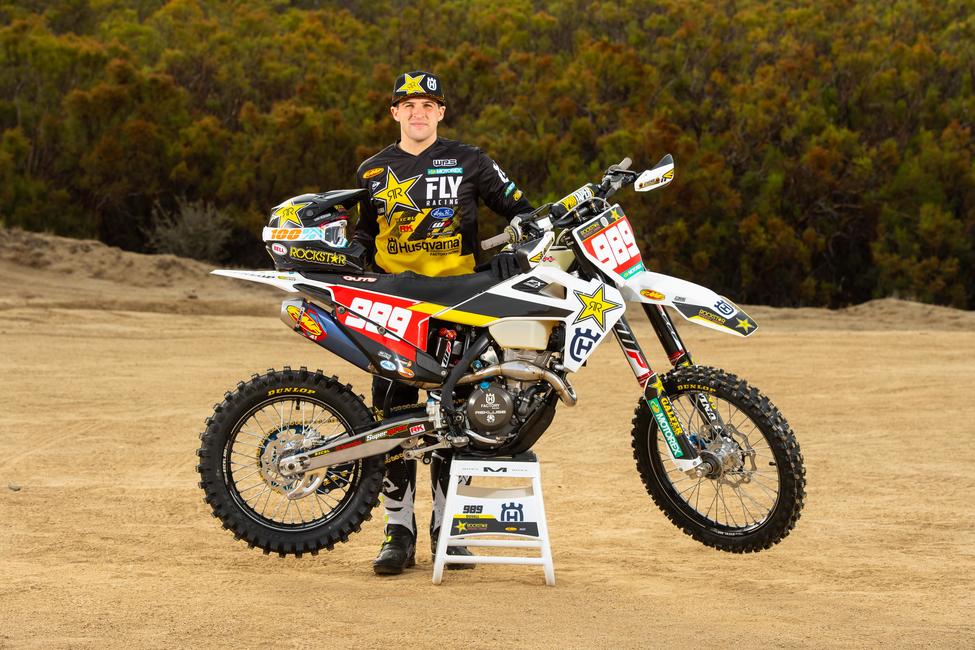 Tim Weigand- Team Manager: "I have had the privilege to work with and get to know Thad over the last 3 years. He is class act guy who's determination and grit is infectious. Thad is a constant front runner no matter what race series he lines up for and this is evident by his results over the last few years. I know we have yet to see his true potential and I look forward to seeing his confidence grow in the years to come. We are extremely happy and grateful Thad has chosen to continue his journey with us."
Thad Duvall- "I am excited to continue my relationship with the Rockstar Energy Husqvarna Factory Racing Team. I love being a part of a pioneering brand and I look forward to a successful future with the team!"
About Rockstar: Rockstar Energy Drink is designed for those who lead active lifestyles – from Athletes to Rockstars. Available in over 20 flavors at convenience and grocery outlets in over 30 countries, Rockstar supports the Rockstar lifestyle across the globe through Action Sports, Motor Sports, and Live Music. For more information visit: www.RockstarEnergy.com
Find Rockstar at:
www.Facebook.com/Rockstar
www.Twitter.com/RockstarEnergy
www.Instagram.com/RockstarEnergy
www.YouTube.com/Rockstar
Husqvarna Motorcycles. Pioneering Since 1903.
With its Swedish roots and pioneering spirit, the Husqvarna Motorcycles brand has been building premium street and off-road motorcycles since 1903.
An approach of never being complacent with success or blending into the crowd means the Husqvarna Motorcycles brand has its sights constantly set on the distant horizon, seeking newer, better and more sensible ways to create authentic motorcycles that deliver rewarding riding experiences.