Rachel Gutish
Time
Tuesday, December 11, 2018 | 1:30 PM
Stemming from the grassroots of family racing, Wiseco has over 75 years experience manufacturing pistons, whether it be for fun, weekend riding, or professional racing. Wiseco is one of the few manufacturers forging pistons in the U.S., providing quality and performance you can trust. 
Click here
 to see the latest Tech Tips from Wiseco.
Kevin Cunningham, the 2018 4x4 Pro Champion has been unusually successful at GNCC Racing. Not only is this his third-consecutive title, but his third title out of only three years pursing the GNCC series. In short, every year he has raced GNCC full-time, he has won the title. The 27-year-old Indiana native's GNCC career has been short but sweet – he recently announced that he will be retiring from full-time racing so that he can spend more time with his newborn son.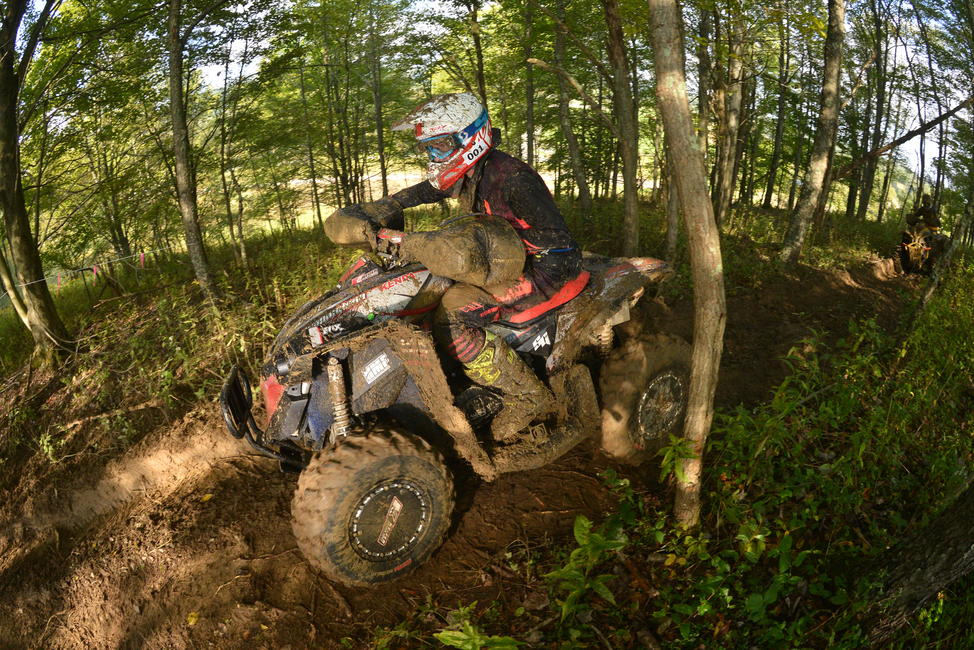 GNCCRacing.com: Hey Kevin, congrats on this third consecutive title! Are you excited?
Kevin Cunningham: Thanks! Yeah, it's an awesome accomplishment, and I couldn't do it without the support of my family and sponsors.
Can you tell us a little bit about yourself?
I'm 27 years old, from Greenburg, IN. In addition to the racing, my dad and I have our own shop. We work on all sorts of off-road stuff – ATVs, dirt bikes, side-by-sides, things like that.
So, what were some of the ups and downs of your 2018 season?
To be honest, I put a lot of work into my racing and this year we had hardly any down moments – they were all up. (laughs) This season we won all of the races but three, and at those races we finished second. I can't complain one bit!
Sounds like you had an awesome season for sure! How did you get started racing?
I never did any youth off-road racing at either GNCCs or the locals. I raced some flat track stuff back in the day, but that was it. I didn't start racing cross-country at the local level full-time until 2009 and didn't start doing the GNCC series full-time until 2016. A couple buddies of mine raced GNCC and I went to watch. I've been hooked ever since!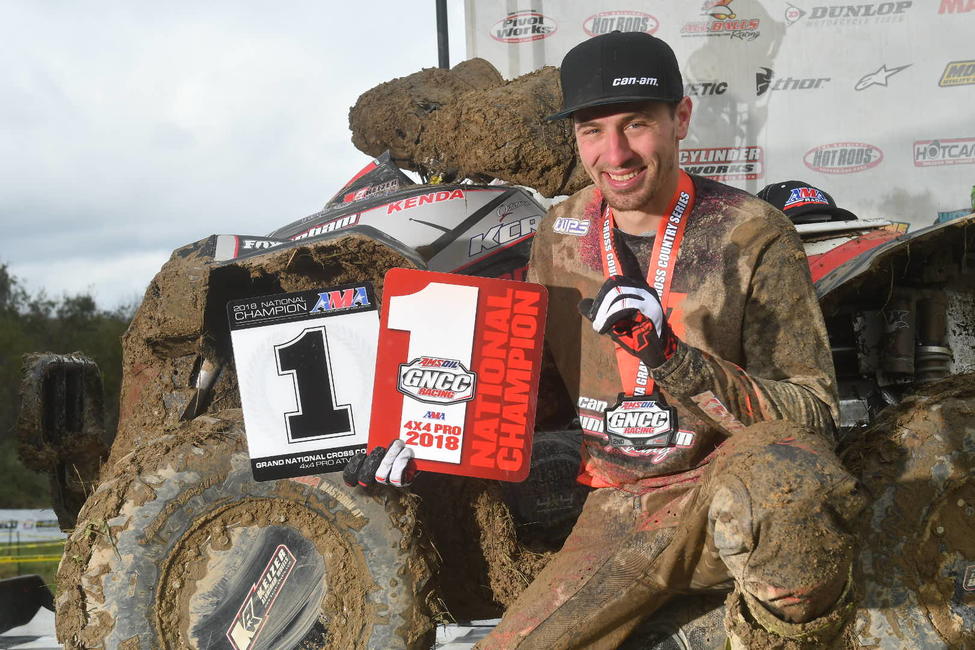 What motivated you to move up to the GNCC series?
The first time that I went to a GNCC, I had a blast! I ran a few races in 2015 in the pro-am class and ended up on the podium a couple times. I just couldn't win against those guys who did it full time, I wasn't fit enough to ride that hard for that long, even though my speed was there. I ended up getting a 4x4 quad, since I had always wanted to race one. I did pretty well with that and at the end of 2015 I inked a deal with Can-Am to run the series. Before, we never really had the time to travel or the funds to run the GNCCs.
Now, I heard from Bolton that you plan to retire from full-time GNCC Racing now that you are a father. Are you excited about the next phase of your life?
I am! Coming into GNCC, my goal in 2016 was to win three straight championships. Up until then, the record was two championships, held by Bryan Buckhannon, who is a legend in 4x4 racing. I met that goal, and now I'm going to take some time to spend with my boy. I will still race here and there, probably a little bit of everything. Quads, dirt bikes, go karts, whatever sounds good. I'm sure I won't be able to stay away from it! I might race a few local hare scrambles or a round or two of the GNCCs, but it definitely won't be a full-time deal. I don't think that I'll ever sell my last championship 4x4 race quad. This was a big part of my life and it means a lot to win 3 straight national championships!
So, I take it you're satisfied with what you've accomplished over the course of your career?
I am completely satisfied. Over the course of the years we have raced since 2009 we have won 10 different championships, 3 being at the National level. Every year I have raced GNCC I have won a championship, not many people can say that! I won 22 out of 39 GNCC races I entered in 4x4 Pro, and only finished outside the top three a handful of times. So yes, I am satisfied with what I have accomplished.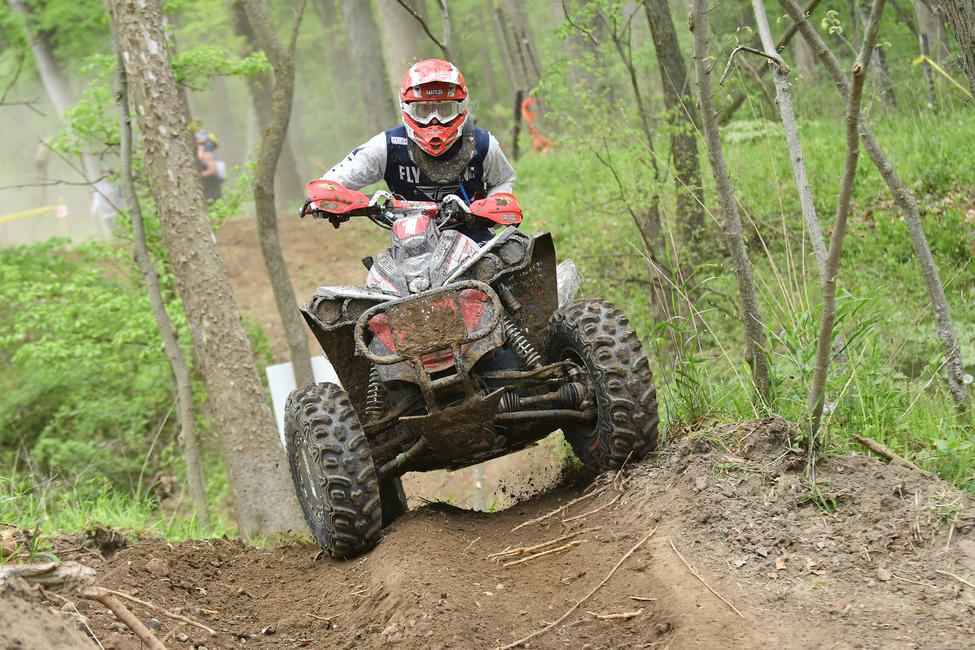 You've had a truly remarkable career! Is there anything else you'd like to add?
I'm sure I'll miss this style of racing, the traveling across the country, and all the great people you meet racing GNCC. I'm sure my boy and I will be sitting there watching Racer TV and live scoring when the first race starts next year!
Who would you like to thank for helping make this career a possibility for you?
First off I got to thank my wife Samantha, my Mom and Dad, and the whole rest of my family that supports me. My sponsors are the best out there. Couldn't have done it without them either. To anyone else I'm forgetting, thank you for all your help. It's been one hell of a ride!
Cunningham Racing
Can-Am
Spider Graphix
Fly Racing
Kenda Tire
Tire Spine
Hmf Exhaust
DP Brakes
Fasst Company
Moto seat
Fox Shocks
Keizer wheels
S3 Powersports
Mzm Performance
Bnr Motorsports
Outerwears
Cecco Racing
Top the podium
Hi Flo Oil filters
Browns Oil Service
Gone Roque Powersports
Spider grips
Creative Finishing powder coat
Lohrum Electric
B&C Rental