Rachel Gutish
Time
Tuesday, July 10, 2018 | 2:15 PM
Stemming from the grassroots of family racing, Wiseco has over 75 years experience manufacturing pistons, whether it be for fun, weekend riding, or professional racing. Wiseco is one of the few manufacturers forging pistons in the U.S., providing quality and performance you can trust. 
Click here
 to see the latest Tech Tips from Wiseco.
Most people reading this will know the name of Stefy Bau. Before a career-ending crash, she was one of the fastest female motocross racers in the world. Not only did she win a number of women's titles, she also qualified for a pro license and competed with the men. Now she is the CEO of Fantic USA, an importer of the Fantic eBicyles you have probably seen zooming around the pits. I stopped to talk with Stefy at Snowshoe regarding her career, both as a racer and CEO, and the relationship between eBikes and the GNCC series.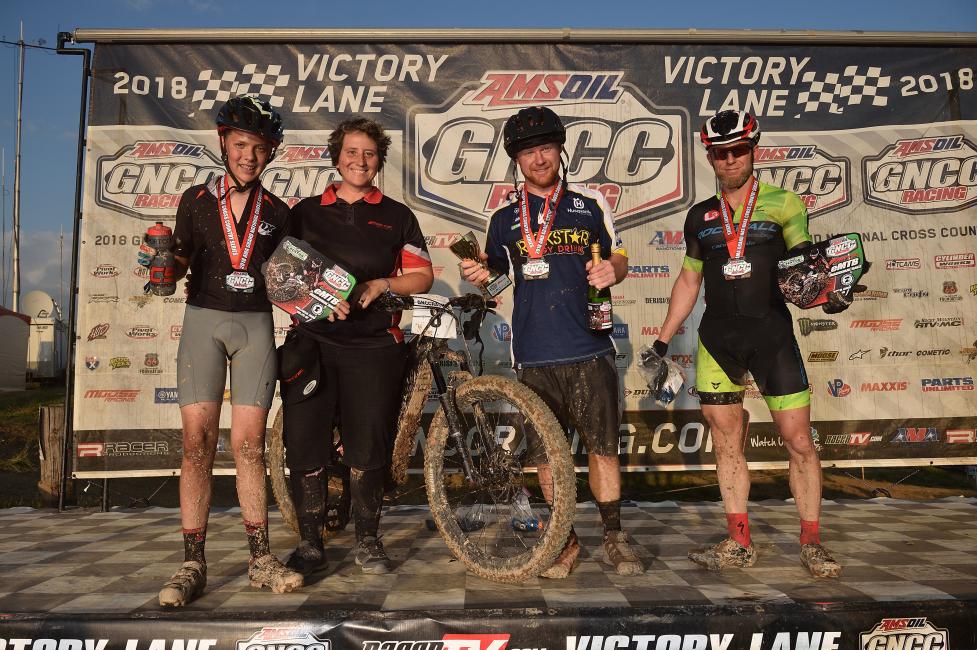 GNCC Racing: I know you were a famous and very successful motocross racer back in the day. Can you tell me a little bit about your racing career?
Stefy Bau: Yes, I started racing in Italy when I was a little girl. I began riding at four and racing at six years old. I had a very good career over there, and I wanted to become the first woman to race with the men in the world championship. (Sighs) Back then Italy did not allow me to do it. So, I decided to come to the United States. I arrived in the U.S. when I was 21. I proved myself, I got my points for a pro license and in 2000 I became a professional racer with the guys in the U.S. Fast-forward, I was able to win three titles for the women's racing and three national titles in the U.S with the women at Loretta Lynn's, and compete in many races with the guys, of course (laughs). And now, fast forward again today and I manage Fantic Bicycles, which is why you are interviewing me.
Can you tell me a little bit about the company?
It is a company from Italy. They make motorcycles but also make pedal-assist bicycles, and we are here at the GNCC for that.
How did your career change come about, and how did you start working for Fantic?
Well (laughs) the story goes that unfortunately in 2005 I ended up crashing really hard and broke both of my legs. They were so badly broken doctors wanted to amputate both of them. As you can see I still have my legs, but the career of racing professionally was done. I had a few other career opportunities throughout the years, like with FIM. But in 2016 I got a conversation going with Fantic. They were ready to enter the United States market and because I am Italian there is a direct connection there and being here [in the U.S.] and knowing the industry helped. It worked out just perfect! I like to take challenges and trying to build a new company in the U.S from the ground up is a challenge and very cool!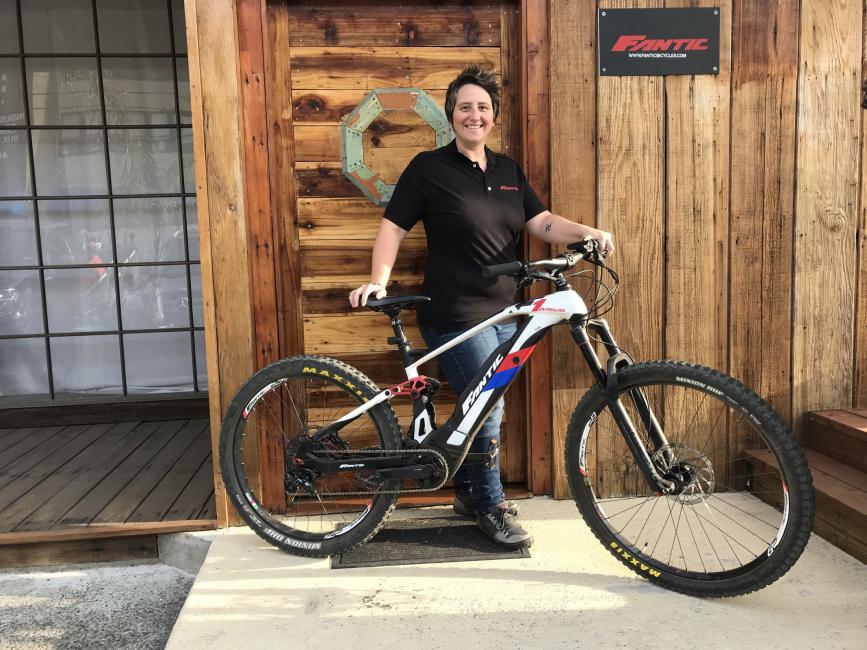 Sounds like it! Are you based in the United States right now or in Italy?
No, I'm based in the U.S. Fantic headquarters in San Francisco, but we are expanding dealers nationwide. So I travel a lot to make the brand known, and put a smile on people's faces when they ride a pedal-assist for the first time.
I know part of that expansion includes the Fantic presence here at the GNCC series. Back when you were racing, did you ever come to GNCC for some cross-training?
Yes, I actually did a couple GNCC races back in the days. I did like three, outside of the motocross season. It was super fun! I did the women's class and I won two of the three races. So it was a good experience, and anything on two wheels is always fun.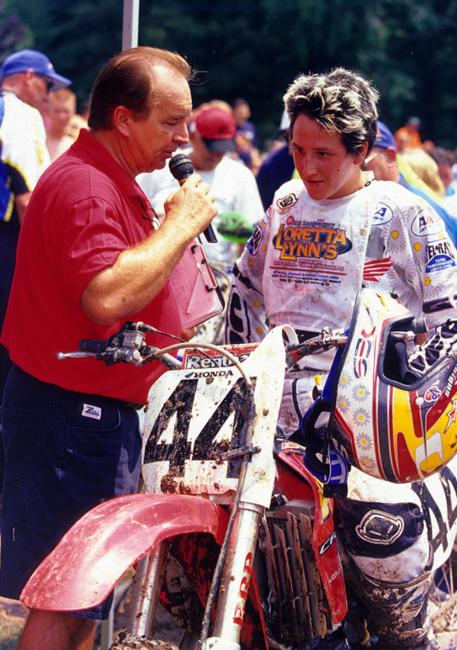 And what do you think of the new eBike racing the GNCC series is testing out this season?
I think it is a great opportunity. It is a different way of riding, it can be the new pit bike, and a way of exposing people to this kind of product. For GNCC in particular, you can use an eBike to preview the course, so it becomes very useful to everyone's race programs. I think racing a new type of machine really helps drive interest in just riding them as well, so I expect we will continue to see more of them in the future. We are very happy to be associated with GNCC.
Given your previous injuries, are you able to actually ride the bicycles yourself?
Absolutely, otherwise I'd go nuts! (laughs). It's my way to go back and do something I love since I can't race dirtbikes anymore. Every once in awhile I can sneak a couple of laps here and there, but that is all. Pedal assist lets me do what I want to, despite previous injuries. I can climb, I can have fun on the downhills, bringing the skills from when I used to race into play. I love it, and I think everyone should try a pedal assist. A Fantic, or even one of the other brands. Try them out, you won't be disappointed.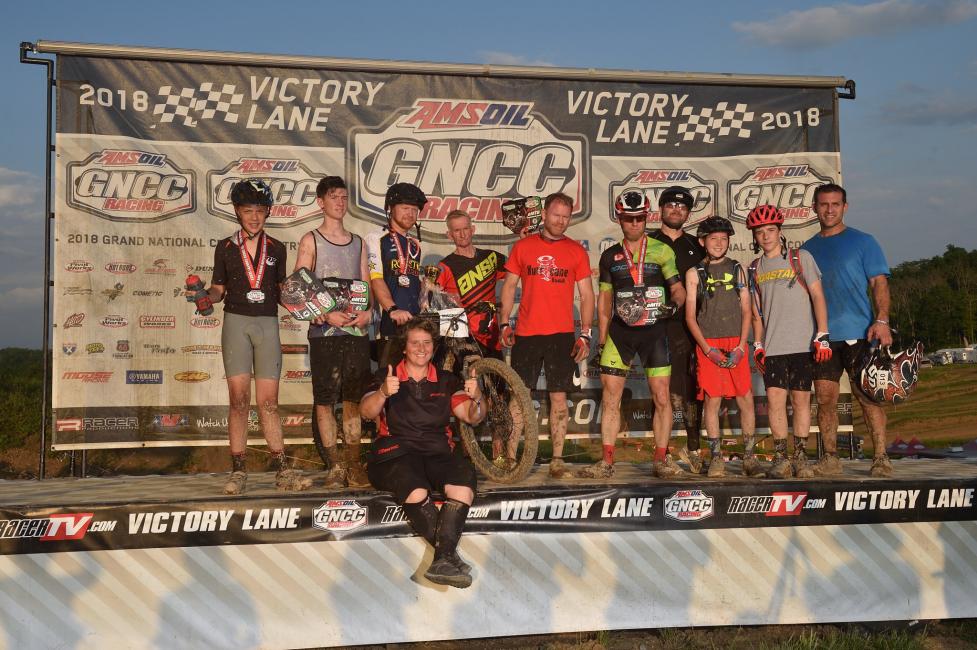 It's awesome that the bicycles allow you continue doing what you love. Aside from getting to ride the bikes, what is your favorite part of your job?
The favorite part of my job is seeing people smile! Everyone who goes on the product at first pedal stroke they always are surprised, and say it is so cool. That makes it all worthwhile.
Thank you very much for the interview! Is there anything else you would like to add?
Yes. I want to thank the Coombs family and GNCC for giving me the opportunity to bring the product to the people here. I look forward to having more races next year and continuing to be a part of the GNCC nation. All of this is a group effort, I love what I do and I hope other women will take inspiration from it. Let's go racing!