Rockstar Energy Husqvarna Factory Racing's Thad Duvall Claims Runner-Up For Round Six GNCC
Time
Tuesday, May 15, 2018 | 12:40 PM
ROCKSTAR ENERGY HUSQVARNA FACTORY RACING'S THAD DUVALL
CLAIMS RUNNER-UP FOR ROUND SIX GNCC
JOSH STRANG RIDES TO A SIXTH PLACE FINISH IN THE XC1 CLASS
The X-Factor GNCC took place this past weekend in Peru, Indiana where light rain Saturday made for great conditions Sunday. The 11-mile course was made up of dusty but fast grass tracks and rough woods sections. The humidity made the average 23 minute laps more grueling.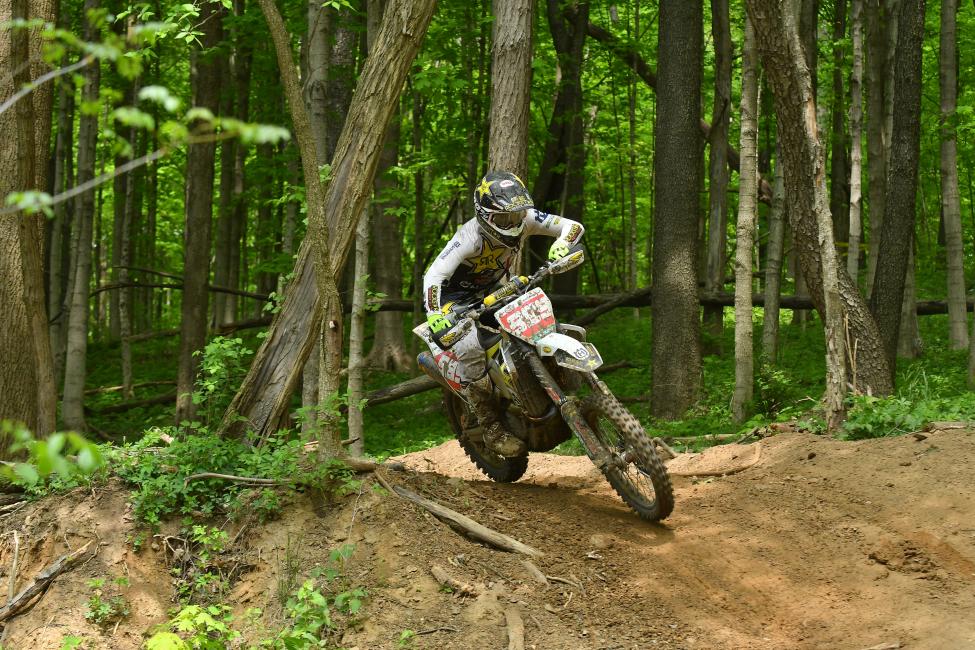 Rockstar Energy Husqvarna Factory Racing's Thad Duvall had a good jump off the line but was unable to execute a proper ride through the first turn. He was bumped around with other racers and struggled through the dust, going into the woods in almost the last position. The woods were slick and muddy but Duvall rode smart to make up positions and by the third lap was riding strong in second place. He worked through the demanding course and closed the gap past 20-seconds from the first place position, passing for the lead and staying there for a couple of miles. A mistake towards the end of the race caused him Duvall to fall back into second, where he would ultimately finish out the day.
"X-Factor was physically and mentally demanding. It took everything in me to keep my FX 350 up front. I didn't get the win like I was wanting, but I have two weeks to improve and hopefully work back to the top." said Thad Duvall.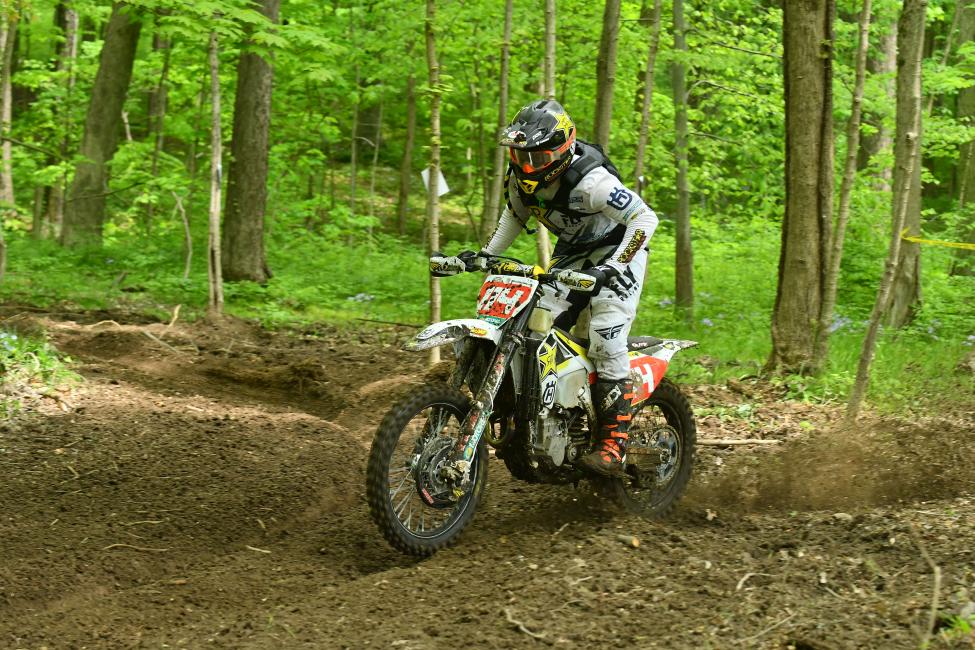 Josh Strang got off to a great start and maintained a third place position for most of the first lap. Partway through, he tightened up and dropped several positions before getting back into a rhythm. He was able to salvage a sixth place finish in the XC1 Pro Class.
Husqvarna Motorcycles supported, Rockstar Energy athlete, Tayla Jones claims her fifth overall win in the WXC Pro class for the season. She currently holds the overall points in her class.
X-Factor GNCC Round 6 Pro Results:
Kailub Russell (KTM)
Thaddeus Duvall (HQV)
Grant Baylor (KTM)
…
6. Josh Strang (HQV)